11 B2B Email Marketing Stats for 2020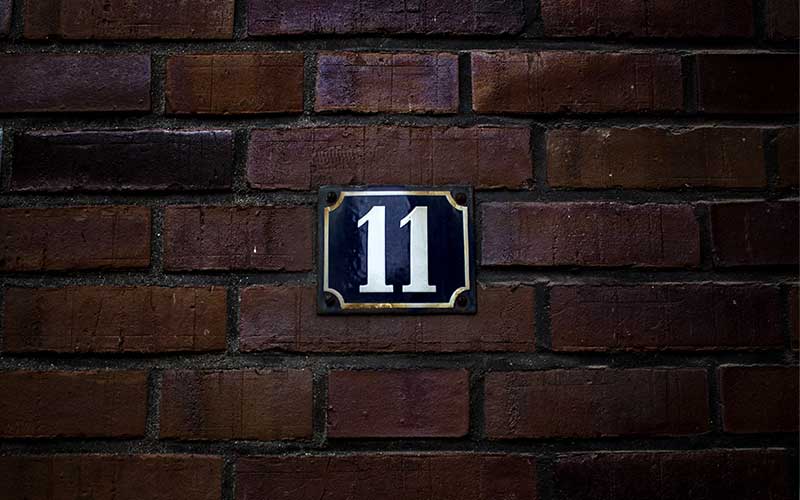 Email is one of the most consistently effective tools available to the modern-day marketer. It's used by almost everyone, produces genuinely impressive results on a consistent basis, and allows you to forge targeted and personal connections with your followers.
For B2B marketers, email is not a channel to overlook. In this article, we'll take a look at 11 B2B email marketing stats for 2020. These will give you a better idea of the current trends in the email space, and highlight the importance of this technology.
In 2019, an estimated 293.6 billion emails were sent per day (Source)
...and this number is expected to exceed 300 million in 2020, and 347.3 billion by 2022. This tells us one simple thing — email is still enormously popular and growing in popularity.
Email marketing works for a range of reasons. It's beautifully simple, personal, and immediate. People love to check their inbox, so much so that it's become an automatic reflex for most of us.
Checking our emails is just what we do when we're drinking our coffee, sitting on the train, or stuck in traffic. For marketers, it's a 24/7 hotline to thousands of followers and an irreplaceable part of almost any successful funnel.
Here are just a few reasons why email is so effective for B2B marketing:
It's extremely cost-effective, promising impressive returns on investment without coming close to breaking the bank
It can be targeted and personalized, allowing you to connect the right message with the right followers and speak to them more intimately
It goes hand in hand with analysis and data, offering a slew of opportunities for testing, comparison, and automation
16% of all emails never make it into the inbox (Source)
As any B2B email marketer will tell you — deliverability is everything. If your emails don't deliver properly, you don't reach your audience, and you've failed before you even started.
What's more, if a good chunk of your emails consistently fails to deliver, you could be marked as spam, preventing you from reaching even the followers who would've received your emails.
Maximizing email deliverability should be a key focus for every email marketer. Here are some best practices to make sure your emails reach their audience:
Write helpful, relevant emails that align with what readers expect from you and deliver on their promises
Don't email people without their permission
Remove inactive subscribers from your list. If a significant portion of your list never interacts with your emails, this can increase your chances of getting marked as spam.
For every $1 spent on email marketing, there's an expected ROI of $42 (Source)
Email marketing continues to deliver a return on investment that is nothing short of mind-blowing. With an ROI of 4200%, it's a no-brainer for any B2B marketing team.
Email's staggering cost-effectiveness is largely a result of the low cost required to draft an email and automate a campaign to your followers. Collecting subscribers in the first place is also an affordable endeavor, often requiring nothing more than a well-placed form or a well-written landing page.
Once delivered, emails target their readers in a more intimate way than other forms of content, mimicking messages from friends and personal contacts. If your list is properly targeted and email copy is well-tailored, you can drive impressive open rates, allowing you to deliver what feels like a one-on-one pitch to thousands of followers in turn.
The first ten days of the month drive the best email performance in multiple areas (Source)
If your B2B email marketing goal is to boost open rates, click-through rates, and sales, or some combination of the above (which it should be), data shows that the first ten days of the month are the best time to achieve this.
It's an interesting factoid, but the more general lesson to be drawn from this statistic is that timing is critical for email success.
Whether people are at work, at home, busy, or asleep, the time of day as a huge impact on how likely they are to open, read, ignore, delete, or act on their emails.
Broad, general B2B email marketing stats like the one above can provide a rough indication of what works, but every audience is different. It's important to experiment with your own list, test often, and carry out trial and error to find out what works best for your followers.
Timing can make the difference between a failed campaign and a wildly successful one, so it's worth investing time to find out what works.
Marketers split test less than 50% of their campaigns (Source)
What's more, after split testing only 5% of marketers have statistical models to effectively interpret and learn from the results. This leads to a huge blind spot, where marketers are churning out campaigns without knowing for sure if those campaigns are optimal.
Data can help inform your email strategy and drive more consistently successful campaigns. By split testing emails and comparing results, you can get immediate and actionable feedback allowing you to make tweaks and do more of what works while discarding what has been proven to fail.
In spite of this, many marketers fail to test their emails at all. This allows savvy marketers to seize a significant advantage by adopting a more data-driven approach to their emailing.
Mobile opens account for 46 percent of all email opens (Source)
Almost everyone has a smartphone nowadays, and the vast majority of them are using it to check their emails.
Despite that, nearly 1 in 5 email campaigns are not optimized for mobile devices. This is a staggering statistic — around 20% of all email campaigns are failing to optimally target a giant chunk of their audience.
Optimizing your emails for mobile isn't terribly difficult and it can make the difference between engaged mobile readers and frustrating experiences. Here's how to do it:
Use the right email templates geared towards mobile users
Use fewer images and make your emails more text-based
Be concise and to the point, stay on-topic
Make the call-to-action unmissable
A key thing to keep in mind here is that email is even more instant than desktop. People are checking their mobile inbox on the go, spending just seconds at a time to flick through. You have a tiny window to grab your reader's attention with mobile email, and it's important to do everything you can to maximize your chances.
Landing pages are the most effective way to capture subscribers, with a 24.8% success rate (Source)
Lead capture is one of the most important parts of email marketing. If you fail to gather a list of subscribers, your emails will fall on deaf ears no matter how well-crafted and perfectly targeted they are.
Landing pages seem to be the clear winner here — with a 24.8% success rate at getting visitors to provide their contact information. Static signup boxes were the least effective method, yielding a fairly pathetic 1.28%.
The wider lesson here is that lead capture techniques are important. What works for one audience may not work for another, but there are some clear general trends.
A well-designed landing page with compelling copy can be an incredibly powerful asset when it comes to building a list. If you aren't currently using landing pages, the main takeaway from this stat should be to strongly consider it.
35% of marketers send their customers 3-5 emails per week (Source)
Frequency is important, but that doesn't mean you should be emailing your list as much as possible. It's crucial to strike the right balance — ensure you stay on your audience's radar without bombarding them with unwanted messages.
In fact, 45.8% of subscribers say that receiving emails too often is a reason to unsubscribe from a list, and 78% of consumers have unsubscribed from emails because a brand was sending too many. More is not always better.
Sometimes, though, upping email frequency can generate impressive results. It really all depends on your audience — you need to test and tweak to find out what works best in your specific case.
55% of e-commerce marketers use software for email marketing automation (Source)
Automation is an incredibly powerful asset for B2B email marketers. When it's your job to email thousands of subscribers on a regular basis, doing it manually is simply not an option.
Fortunately, there are plenty of tools designed to make this process as straightforward and effective as possible. Platforms like MailChimp and HubSpot are packed with features to make email automation easier.
Here are some tips for successfully automating your campaigns:
Experiment with timing to find out what works best for your subscribers
A/B test your emails often and make changes based on the results
Use segmentation to deliver more personalized emails to different demographics on your list
Ask your subscribers what they want, and implement the results in your automated campaigns
89% of businesses don't segment their list (Source)
List segmentation — splitting your list of subscribers into groups based on factors like their age, job, geographical area, and past engagement — is one of the most effective ways to ensure more accurate email personalization.
By modifying emails based on specific details about the reader, you're able to send a more personal message that targets pain points more precisely and connect better with your followers.
More personal messages result in much higher engagement. 71% of consumers say a personalized experience would influence their decision to open and read brand emails. That means a much greater chance of reaching your followers and a lower risk of ending up in the spam folder.
It's a more tailored and effective approach, helping you recreate that personal vibe and get better results.
41% say opt-out rates have decreased, and 55% say spam complaints are down (Source)
These impressive figures are worth extra investigation. Are people simply learning to appreciate email for what it is, and tolerate messages they would have previously marked as spam? It's probably not that simple.
According to the DMA report source, these plummeting opt-out and spam rates are a consequence of the GDPR effect. The privacy regulations, which went into effect in Europe in 2016, force businesses to use better data and actively avoid sending unsolicited or irrelevant emails.
It seems to be working. The above stats suggest that people are overall happier with their emails and are far less likely to view them as annoying spam. Other email marketing stats in the report seem to confirm that: 56% feel positive about GDPR and only a fifth feel negative.
And yes — GDPR does apply to B2B emailing. Any communication with an individual in Europe is covered by the regulations, even if they're working in a professional capacity.
These B2B email marketing stats tell a simple yet powerful story. Email is one of the most reliable and effective marketing tools available. On top of that, it's also extremely low-cost and convenient, and can be used by almost anyone.
By mimicking personal messaging and drawing on the intimate atmosphere of the inbox, emails allow you to connect positively with followers and prospects who might otherwise ignore you in different channels.
As we enter the 2020s, email isn't going anywhere. Many sophisticated and cutting-edge marketing tools have tried to replace it, but nothing has ever quite succeeded. If there's one thing we feel confident saying, it's that email marketing is here to stay.
At 93x, we can help you deliver more effective email marketing (and more effective marketing in all areas). To find out more about how we can help, get in touch with us.