How to use SEO to promote your B2B event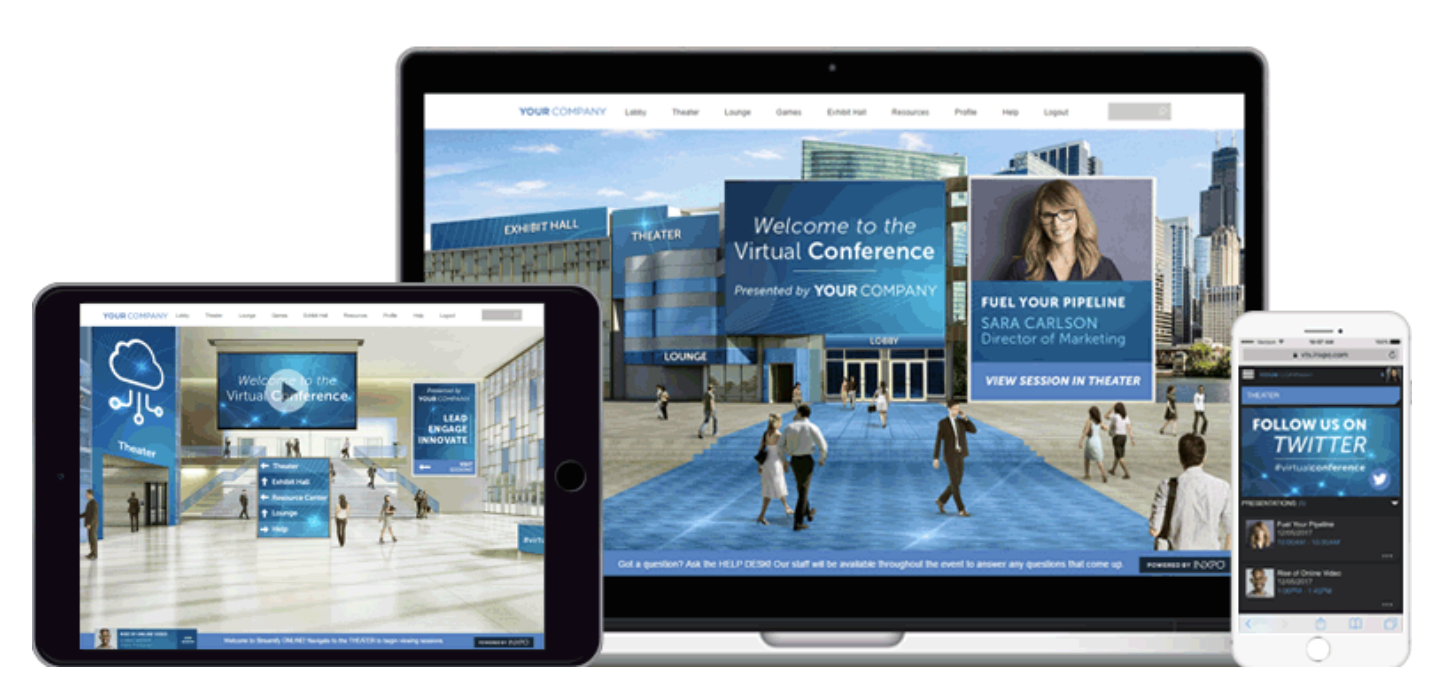 In a post-pandemic world, it's easier than ever to host a B2B event. There's no need to book a room, pay for the transport of speakers and order pizza.
Instead, prospects can tune into your insightful presentations from the comfort of their very own bed. As they learn tactical tips to help them expand their careers, they'll also learn more about your challenge-defeating product or service.
With low costs and high accessibility, virtual events are achievable for even the smallest and mitiest of B2B marketing teams. There's only one thing standing in the way of your event marketing goals: Since the outbreak of Covid, "73% of B2B tech marketers feel they have experienced digital fatigue."
This means you have to be smart to stand out in a sea of virtual events so that your audience can get excited and join in. It means the pressure is on to be creative in planning and promotion so that your B2B event gets people jumping in anticipation.
That's where SEO comes in. SEO is a fundamental part of B2B marketing that infiltrates every digital activity. It can help get your virtual event in front of your target audience, where they're most likely to see it: on search. Even better than a high number of eyes on your event, targeting the right keywords means those eyes have a higher intent to attend than cold promotion. In other words, there are people looking to attend events like yours. Its time to get in front of them.
Here are 7 ways to use SEO to promote your B2B event:
Build an event page for your B2B event
The first step to doing B2B SEO for your event is to create an event page on your company's website. This will be the designation for your target audience when they find the page through search and external links.
As with any website page the layout, page experience and keywords should be chosen purposefully to boost its SEO ranking. Be selective of your meta-descriptions, titles, headings and alt image text.
Learn more about the most common technical SEO factors here.
Provide full speaker information, dates, times, agenda and about your company.
The date and location of the event should always be mentioned in your copy, because this has a significant impact on how relevant Google perceives your event to be. For example, when people search "events tonight" or "events tomorrow", Google should be able to display your event if it fits the bill.
The name of your event should be keyword optimised. Try free SEO tools such as Ubersuggest to help you to choose target keywords. This tool will help you identify popular phrases that people are searching for when they want to learn more about the topic of your event.
To learn more about choosing the right keywords, read B2B keyword research: the cornerstone of SEO.
Make sure your event page is mobile friendly, as page experience becomes ever more important for SEO ranking.
Write a press release for your event
The most obvious reason for publishing a press release is to reach the audiences of publications that pick up your story. Gaining a headline in a relevant industry publication will put your event in front of your ideal audience, and with the right messaging, they'll turn into registrants. As an added bonus, you'll build brand awareness for your company even if readers don't register.
Press releases provide even more than lead generation and brand awareness. They are critical to B2B SEO as they help to build a network of backlinks to your event page.
Google recognises that the quality of backlinks is much more important than the quantity. This means you should focus on getting links from credible sources and websites with a high domain authority.
Although slightly costly, press distribution tools such as Prowly are a great way to connect with publications. They provide contact information for internal editors and journalists so you can contact them directly.
Another way to connect with publications is by manually researching for contact information. Email addresses can often be found on a 'contact' page, or you could try connecting with editors on LinkedIn for a more direct approach.
Editors and journalists are thinking from the perspective of their audience. If your event would intrigue them, you've got a foot in the door to gaining a link from an accredited publication.
Keep your press release simple, easy to read, relevant to the target audience and factual. Include well known speakers or companies to grab attention, as well as details on how people can register and when the event will take place.
Write blog content around your B2B event
B2B marketers know just how intertwined content marketing and SEO are. When you add event marketing to the mix, all of it becomes elements of an effective marketing funnel.
Use SEO to drive traffic towards your content. The content can provide value to build trust, and direct readers towards your relevant event. If a user is already interested in learning about a particular blog topic, they might be interested in learning more through an alternative channel such as a webinar or conference.
Directing traffic towards the event page is as simple as placing a call to action at the end of the blog.
'Want to know more? Head here to learn more about marketing trends in 2021.'
Not only will readers discover your event on their own terms, the internal links within your site will boost the ranking of your event page.
Remember, content marketing is all about producing content that serves your audience. Just as you chose your event topic, the blog topics you write about should address key pain points and provide value to your audience, while being relevant to the product or service you provide. This supports your wider business objectives and addresses the core purpose of your B2B event.
More internal links
As mentioned, internal links will boost the ranking of your B2B event's page, thus increasing traffic from search. Internal links from individual blog posts can leverage your existing domain authority to boost that of your event page.
There's another simple way to use internal links to bring traffic to your event page.
You probably already have loads of well-ranked content that has high click-through rates from search. These pages provide the perfect opportunity to boost your B2B event.
Look at the most popular pages on your website which get visitors most frequently then filter these popular pages by how relevant they are to your event. As with new content that you write for the event, if an existing page is relevant then you can direct readers to the event page.
"Interested in learning more about this topic, we're hosting a virtual event on ___. Head here to find out more."
Remember to change the amendments back after the event occurs. You don't want to guide readers to an old event they can no longer attend!
Use your speakers
When you're organising a B2B event, a lot of thought has to be put into the choice of speakers. Ideally, speakers should be well-known in the industry or from well-known companies. This will draw more attention to your event as they promote it themselves, and prospects are drawn to your event by a familiar name or logo.
When it comes to getting your speakers to help out with event promotion, all you have to do is ask!
In regards to SEO, it's all about building links. Ask your speakers to put links to the event page on their own website, company's website or social media channels. Like other links, these will help rank your event page higher on search engines as the linking pages are credible and relevant.
It helps to provide speakers with shareable content including profiles and 'I'm speaking at' assets. You could even suggest phrasing for a social media post.
For B2B events, the best place for social media promotion is LinkedIn, as that is usually where your target audience looks to find career-building opportunities. Make sure to tag your speakers and their companies in your event posts to encourage them to share their own.
B2B event schema
Schema is a type of microdata that once added to your page, creates an enhanced description to appear in search results. It improves visibility of your page to increase click-through rates.
Event schema allows your pages to appear in the event carousel, the event pack, the Knowledge Graph/panel and rich snippets.
To help Google and other search engines identify your type of content, add an event schema markup to your page.
With event schema markup, you can track your event listings and performance in the Google Search Console. This will allow you to see how many clicks your event is getting across channels and the event features that Google offers.
With the help of Google and other search engines, your B2B event can help you grow your business. B2B events can generate awareness, leads and build trust for your company.
In order to take full advantage of your event, ensure it is search engine optimised so that your target audience can find you and be delighted with your insights.
Best of luck for your next B2B event!
To learn more about SEO and how it can help you reach your B2B growth goals, read this B2B SEO Guide.