What is a digital marketing agency?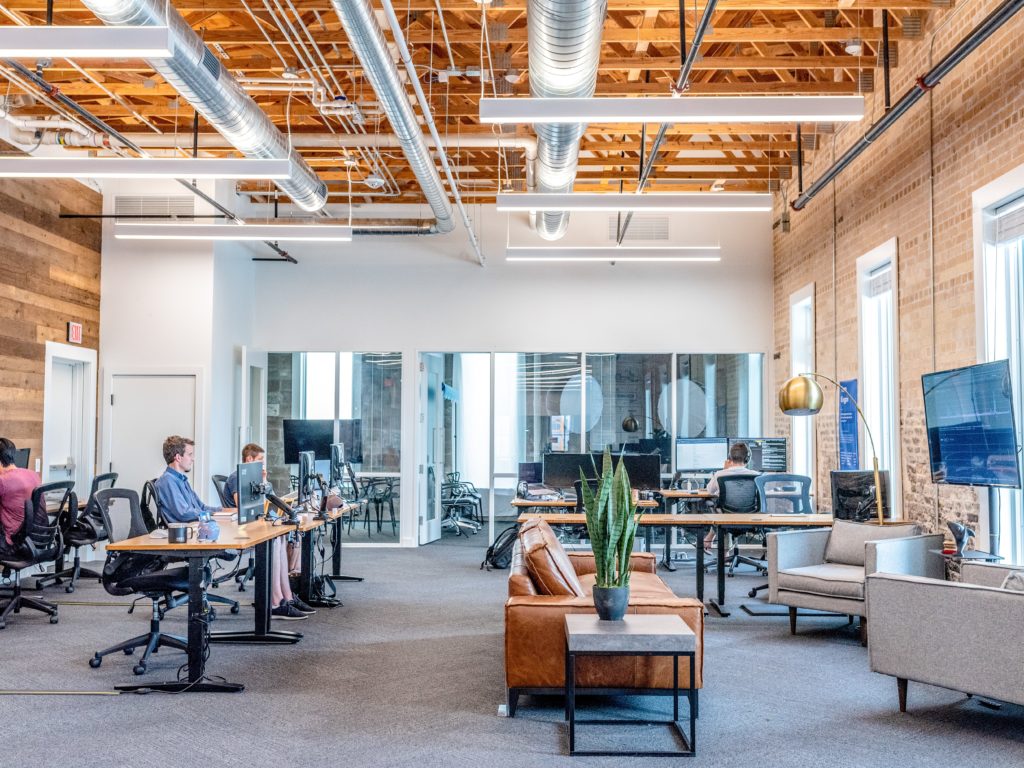 In the past, businesses have mostly reached their customers through physical marketing taking place in the real world. But in 2019 things look a little different. That's where a B2B digital marketing agency comes in.
The vast majority of a business' interactions with their customers will be digital, with them funnelled via their corporate website, social media, email marketing, online adverts or other channels.
Much of the marketing process takes place behind the scenes as algorithms determine which consumers are served which adverts.
This means that a business can have a great product, service or strong content but are just not seeing the results they deserve - and it's often because it is not being served up to the right person.
The internet is becoming increasingly cluttered, if that's even possible, with all manner of videos, blogs, tweets, cat pictures and businesses vying for the consumers' attention.
Standing out from the crowd and finding your audience is harder than ever. So if you want your business to get noticed in the digital world, it makes sense to hire a business to business (B2B) digital marketing agency that has already charted the landscape.
What services does a B2B digital marketing agency provide?
A B2B digital marketing agency helps other businesses to connect the dots, supporting them to achieve their objectives such as driving traffic, increasing sales, or growing a following and community.
A B2B digital marketing agency might offer the following services:
Digital strategy and consultancy
Pay-per-click (PPC) and paid social media advertising
Content marketing
Search engine optimisation (SEO)
Marketing automation
Website design and development
So how does it work? Typically, the digital marketing team will take the time to understand your business' goals and budgets. They will then design a multi-channel digital marketing strategy, employing some of the services above, to help you achieve your goals within the parameters of your budget.
Digital marketing has a short feedback loop because most customer actions occur in real-time. This makes success with digital marketing much more reactive and measurable than traditional marketing. With defined and measurable goals, a digital marketing team can closely monitor the results and tweak the formula to achieve the desired outcome.
Why use B2B marketing in 2019?
Imagine you are standing in the middle of Times Square in New York City. There are thousands of people bustling around you. You've got to get your business message out to as many people as possible.
You could hand out leaflets or stop people individually as they pass, hoping they match your audience. You might convert a few but thousands of others will pass you by uninterested and most of those leaflets will end up in the bin.
Hiring a digital marketing agency, on the other hand, is like figuring out exactly where in Times Square your ideal customer is standing, then walking over and handing them a leaflet.
You already know they have a high chance of converting because they match your audience profile perfectly. And even better, you can see that they are actively searching for particular products and are interested in aligned brands - amongst many other insights that help to get your content in front of the most relevant people.
Key benefits of using a digital marketing agency
The dark arts of digital marketing evolve on an almost weekly basis and keeping up with the changes to algorithm updates, platform regulations, and best-practices is a full-time job in itself.
Hiring a B2B digital marketing agency means you get front-row access to their expertise and market knowledge - an entire team of clever people who stay brushed up on this information and then leverage it to ensure your business objectives are achieved in a data-driven way that allows you to turn your focus to other business needs.
Their insider knowledge also allows them to optimise your campaigns to a much higher standard, making your money work harder for you. A B2B digital marketing agency can help you:
Build an audience and community
Improve brand recognition
Increase lead generation
Increase sales and bottom line
Generate measurable results
And one last benefit is that hiring in consultancy services can help broaden your company's perspective and bring new ideas to the table.