Why hire a B2B digital marketing agency?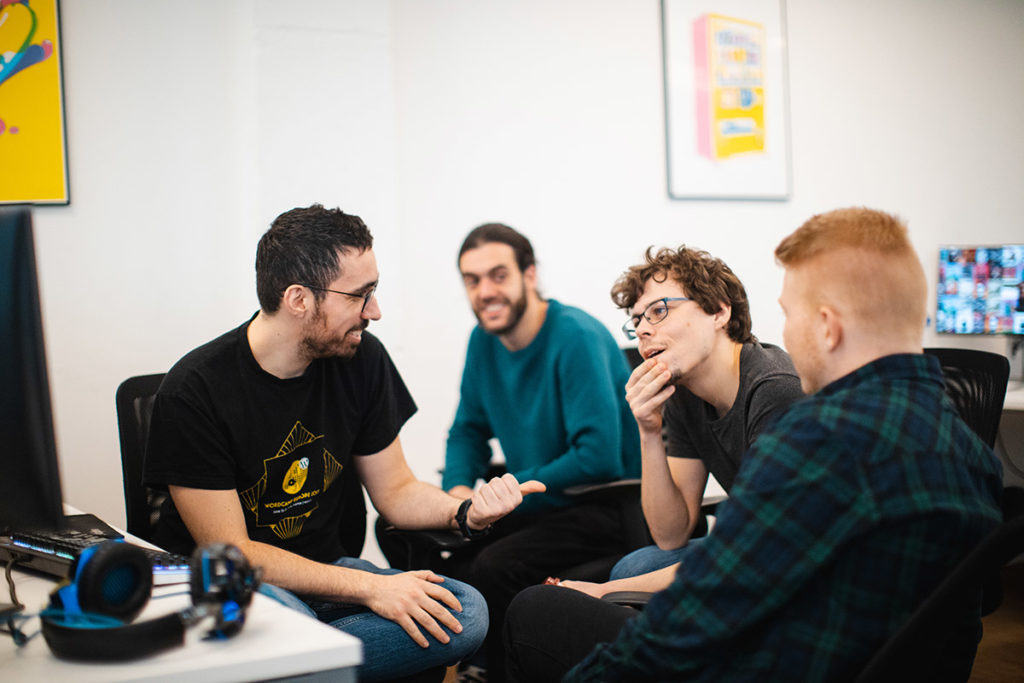 There's a piece of DIY software for nearly every part of digital marketing, and the list is ever-growing. As digital marketing is becoming easier to understand and you can grow a business by doing a lot yourself to start with, the question then becomes, why do I need to hire a b2b digital marketing agency? What are the benefits of working with one?
We can only comment on our experience of working with clients who have chosen to work with us, but these points are common things we have experienced ourselves as in-house marketers and as an agency.
Another point of view
You have probably heard the phrase "I'm too close to the project" or "group think". These two terms are sometimes very relevant in growing businesses. You spend so much time in 'it' every day you can often benefit from an outside point of view, especially on your B2B digital marketing strategy.
Groupthink is a psychological phenomenon that occurs within a group of people in which the desire for harmony or conformity in the group results in an irrational or dysfunctional decision-making outcome. It's good to keep diverse company when it comes to creativity, and creativity is really important in digital marketing.
Free up your internal team for other purposes
Utilising a B2B digital marketing agency means your internal team can spend time on the things that are most important to your business. For example, you can employ an agency to look after your PPC campaigns so that your internal team can spend time on the broader digital marketing strategy.
You may also have a generalist marketer who needs to spend time running a branding project or some partnership marketing, in which case it would make sense to outsource your whole digital marketing strategy.
If you need more convincing on this front then you should perhaps think about calculating the cost per hour of time spent doing something that can be outsourced, then think about the cost-benefit of improving another area of the business. How many leads would you get from your event marketing if you could focus more time on it? Would your clients be happier if you could spend more time on marketing to them rather than generating new leads?
Specialist B2B digital marketing expertise
The most common reason companies outsource to a digital marketing agency is because they need some specialist help in an area they don't have knowledge in-house. Examples usually include SEO, PPC, Inbound Marketing, Marketing Automation and specific software knowledge like HubSpot or Salesforce.
Most digital marketers in B2B tech businesses are 'generalist' digital marketers. They have to be so they are able to work in all of the above specialisms, but they can't spend enough time in each area to become a true expert in them. Each specialist area moves so quickly it's almost impossible to stay on top of all of them yourself.
Scaling your marketing team quickly
Another reason why businesses choose to hire a digital marketing agency is because it means they can scale their digital marketing strategy quickly and efficiently without having to wait 3 months to a year to build an internal team.
Hiring is a time-consuming process for a growing business, you generally don't have an HR team and most of the interviews will involve the leadership team, whose time is obviously limited and very valuable elsewhere. Hiring a B2B digital marketing agency when you are looking to grow your team means they can support you during this growth period.
It's important to know that a general digital marketing agency like 93x is there to support your internal team, not to replace them. The biggest businesses will use specialist agencies to work alongside their internal teams, but generally, they will want to hire an in-house digital marketing team so they have full control and oversight. Our job is to help you reach that stage.
There when your marketing team move on
It's a fact that your internal marketing team will change over time. An agency can help fill gaps and support you as you are filling an existing role or expanding into new ones.
Often agencies will also have a network of contacts that you can utilise to help fill roles too. For example, we help run FINITE which is a community of specialist B2B technology marketers.
I still don't know?
If you are still not sure whether or not you need to hire a digital marketing agency then you probably don't. Usually, if the problems aren't big enough then you can continue as you are. But you know if you need some advice then why not give an agency a call, from our point of view we only to choose to work with companies if we think we can make an impact.
It's not beneficial for an agency or a client to be working together if there is no room for growth. If we don't think we can make an impact on your business then we'll tell you