2019 Guide: Marketing Automation for B2B Technology Companies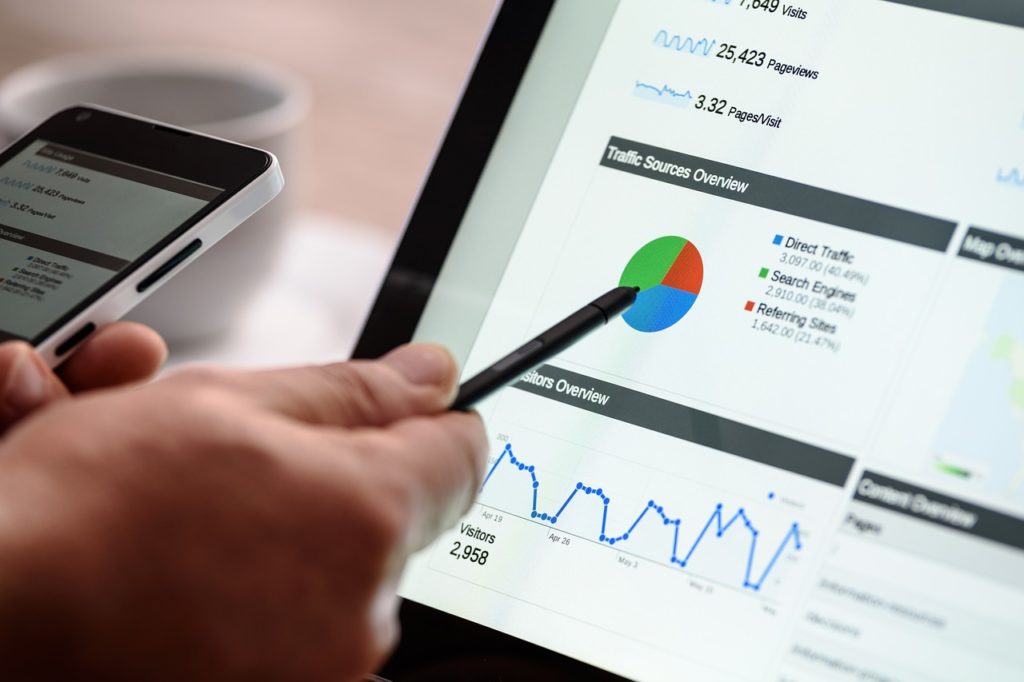 Marketing teams in the tech industry are often inundated with data from various digital marketing channels, and for that reason, many B2B tech companies are now looking towards automation tools as a method of saving time and increasing productivity.

Recent statistics show that marketing automation can increase sales by up to 15%, and more than 63% of professionals say they plan to increase their automation budgets this year. (Source)

If you want to ensure your B2B tech company doesn't fall behind and lose out to the competition, it makes sense to follow the trendsetters and move towards automation as soon as possible.

The information within this article should provide you with an insight into the areas in which promotional teams can automate some of their efforts and improve results while saving time and money.

Use this guide to help plan your marketing automation strategy for 2019, and feel free to share the post with any friends and colleagues who are not yet convinced about the benefits of using marketing automation tools to achieve your tech brand's promotional goals.
What is Marketing Automation?
Marketing automation can drive a 12.2% reduction in marketing overheads
77% of marketers see an increase in conversions when utilising automation tools
80% of companies increase their leads using marketing automation software
More than 91% of marketing automation users agree the practice is "very important"
74% of marketers claim saving time is the biggest benefit of automation
Put simply, marketing automation is a technology niche that enables B2B tech companies to measure their success, automate their processes, and streamline their operations. Marketing automation enables brands to grow their revenue at a faster rate while also increasing efficiency and saving a lot of time.

The practice can assist with everything from social media campaigns, lead generation and nurturing, email marketing, and more.

One of the most appealing realities of marketing automation is that it is a proven strategy that works well for companies of all different sizes. Many marketing teams make the mistake of thinking automation tools are only suitable for large, international brands, but that simply isn't the case.

Even small startups can see value in automation, and so no tech company should rule it out when planning their digital marketing strategy for the next twelve months.
Pros and Cons of Marketing Automation
Modern marketing automation technology could automate around 45% of the processes your team has to perform
Out of the best-performing companies around today, 79% have used automation for more than two years
73% of B2B firms use automation within their email marketing campaigns
63% of B2B companies use web automation within their marketing strategies
Out of all the B2B organisations using social media, 33% have already begun to automate
The pros of marketing automation:
Marketing team satisfaction through increased efficiency

Why would any B2B tech company spend longer than is necessary on a marketing task? That is not good business sense, and it often frustrates members of your team when they have to spend hours performing manual actions that technology could otherwise handle.

If you want to keep your staff in good spirits and moving as quickly as possible towards your promotional goals, it is sensible to allow them to automate processes so they can spend more time working on hitting your leads, conversions, and sales targets.

Marketing automation also provides your company with a wealth of data that your marketing team can use to improve their efforts in other promotional areas.

Ability to test

Marketing automation technology will enable your B2B tech company to split test different creative ideas across various channels in much the same way as they do with web design and PPC tasks.

Testing it vital to success, and most of the latest software makes the process easy. Maybe a member of your team comes up with a new idea that sounds worthy of consideration, but you're not sure about the sort of results it will produce?

Well, automation technology will allow your tech brand to find out by testing the concept on a small scale before using it across the board.

Improved lead generation

There are many ways in which marketing automation software could help to boost lead generation for your B2B tech company. Here are some of the most valuable:

More control over your audience
One of the things that causes marketing teams to spend more than they should is a poor advertising strategy that targets the wrong audience. Marketing automation software tends to give you more control over the people who see your efforts, and so it is possible to increase leads and improve your hit rate.

Boosting social conversions
Modern marketing automation software for social media enables B2B tech companies to improve their social network presence without increasing their workloads by automating posts. Your team can create ads that target the perfect buyer or researcher and track all relevant data, thus fueling more social conversions.

Aligned sales and marketing goals

It is of paramount importance that your B2B tech company works hard to align all sales and marketing goals from the onset. Automation technology can take all the headaches out of the process and ensure your brand can move towards success while satisfying both ambitions at the same time.
The cons of marketing automation:
Time-consuming implementation

There can be no ignoring the fact that implementing and integrating marketing automation software into your existing strategy can take a lot of time and effort. It is possible that your B2B tech team might have to make alterations to other areas of your marketing plan to make way for automation.

While the right software can save your firm a lot of time and hassle in the future, an initial time investment is always required.

If you have a fruitful promotional plan right now that is already exceeding the expectations of your brand, it might make sense to wait until you're ready to review your strategy for make a new one before implementing marketing automation.

Takes time to manage once set up

Unfortunately, automation is rarely going to mean tech companies can reduce the size of their marketing teams or sit back and relax while the software works its magic. All marketing automation methods require oversight, and the process of refining them for the best outcomes usually requires human interaction. Marketing automation technology is really an engine which needs fuel, and a marketing team are still needed to create that fuel.

That means your team will still have to spend time managing, assessing, and improving their approach, even with automation tools in their arsenal. As all marketing professionals will understand, the internet is an evolving landscape, and what works today might not have the same impact tomorrow.

Often underutilised

Whether it's due to marketing professionals not understanding all the features of their software or a fear to hand the reins to a computer program, automation tools are often underutilised, and that can mean they don't produce the outcomes your B2B tech company expects.

That is rarely the fault of the marketing automation tools, and the problem is more likely to lie with the people running them.

For that reason, it's sensible to ensure only the most knowledgeable team members with a vast understanding of the software should be tasked with managing automation strategies. Either that, or it could make sense to outsource to an automation agency if you don't have anyone capable of using the tools to their full potential in-house.

Market resistance due to evolving processes

As mentioned a moment ago, when it comes to online marketing, many winning strategies you use today could stop producing the desired results next week. It is possible that B2B technology companies using marketing automation software could see a decline in their outcomes if they fail to move with the times.

That can lead many managers and CEOs to move away from automation, but in reality, the problem lies with your team and their approach. Encountering market resistance is common when you use automation software, and so it is vital that every member of staff keeps their eye on the ball.
Best Practices for B2B Marketing Automation
63% of companies that are outgrowing their competitors use marketing automation
Two thirds of firms expect to see clear benefits of marketing automation within six months of implementation
61% of companies say implementing marketing automation is the most difficult task
70% of B2B companies outsource at least some of their marketing automation lead generation tactics
Only 22% of marketers claim they are not confident they have the skills to remain up-to-date with marketing automation best practices
B2B technology companies just starting out with marketing automation will benefit from considering the best practices listed below. However, it is vital that you remain on the cutting edge and continually aim to improve and refine your efforts if you wish to compete with the biggest and most successful players in your industry. As mentioned previously, the goalposts move all the time.
Building a lead scoring model:
Lead scoring is a strategy that will help your B2B technology company to rank leads based on their readiness to convert and make purchases. Building a lead scoring model is essential if you want to work out how much effort your sales team should make to secure a sale at any given time.

In most instances, a number scoring system works well, and it's possible to define each lead's ranking based on their behaviour.

For example, presuming you use a 1-10 system with 10 referring to potential buyers and researchers at the end of their buying cycle, your team might decide to send emails designed to persuade leads to take the final step to everyone ranking above 8. They might even contact them via traditional means like the telephone.

It is usually less important to push leads ranking lower than 8 into a sale, and more vital to continue providing them with information about the value and uses of your product or service.
Offering informative content for lead generation:
The main goal for marketing teams working for B2B technology companies is lead generation. The majority of buyers and researchers who might be in the market for your products or services will understand the issues you claim to solve just as well as your staff.

Therefore, providing informative content that explains the value of your solution is paramount for success when it comes to reaching lead generation goals.

Whichever marketing automation software you plan to use during the next twelve months, be sure not to waste time by filling it with useless info designed for nothing more than filling space. Regardless of whether you're automating emails, social media posts, or anything else, ensure the message you send out is clear and to-the-point.

Try to come up with a list of questions you believe B2B buyer and researchers might ask, and attempt to answer them all within your content marketing. Not only will that help to promote brand authority and trust, but it will also save your sales and customer service teams a lot of time and effort.
Defining buyer personas:
It is crucial that your technology company does not launch a marketing automation strategy without first taking the time to develop buyer personas. Understanding your buyers, their demographics, and their behaviours is essential if you want to succeed with marketing automation.

At the very least, your marketing team needs to know:

The education level of the most likely potential buyers
Job titles associated with those most inclined to purchase your product or service
The industries in which potential buyers work
Key challenges and responsibilities assigned to suitable buyers
Behavioural patterns
So, how do you determine buyer personas in practice? Well, achieving that goal will require your marketing team to engage in a significant amount of research.

If your technology company has been trading for more than a couple of years, it is sensible to take a look at your current customers and see if you can identify trends among the people and organisations buying your products or services.

If you're new to the industry, things become a little more difficult, but not impossible. Try interviewing potential customers or creating focus groups to gather more information. You could also ask for feedback, run surveys, or use your analytical tools to learn more about the groups most likely to see the value in your brand and make an investment.
Understanding the prospect's buying cycle:
When you consider that most buyers are around 70% of the way through their cycle before contacting a salesperson, it's understandable that new technology companies struggle to determine the start and end points of the buyer's journey.

However, understanding the ins and outs of the B2B customer journey is vital, and once you have that information, it is much easier to create and tailor your marketing automation campaigns for achieving the best outcomes.

Using analytical tools, it is possible to get an insight into the buyer's starting point and begin targeting them with marketing automation from the moment they show an interest in your brand, product or service.

Over the years there have been many ways of mapping out a B2B buyer journey. For example, you have probably seen stages such as this before:

Awareness > Consideration > Decision > Retention > Advocacy

Here is a break down of how a more traditional and linear customer journey breakdown can look:

Awareness: the customer becomes aware of your business or a particular pain point, and the problem you solve or solution you provide

Consideration: the customer realises they have a need or a pain point that needs solving, and actively considers their options

Decision: the customer decides to actually make the purchase

Retention: as the customer is on-boarded to the product or service, the focus shifts slightly to retaining them and ensuring their experience continues to be first class.

Advocacy: the customer spreads the word about the product – whether their opinion is positive or negative.
However, at 93x we're big fans of HubSpot's more cyclical approach to the buyer journey:

HubSpot's approach is based on the inbound marketing methodology and is composed of three stages: attract, engage, and delight. We feel this better represents the customer journey and also visually displays the learnings that can come from marketing and sales functions being aligned and working closely side by side.

To quote HubSpot: "inbound businesses use the methodology to build trust, credibility, and momentum. It's about adding value at every stage in your customer's journey with you."
Viewing, assessing, and improving results:
The last best practice all B2B technology companies shouldn't ignore when planning their campaigns involves viewing, assessing, and then improving their approach with a view to boosting results.

Never leave any automation strategy untouched for more than a couple of weeks before taking a look at the data and working out how to achieve better outcomes. For instance, you might discover that a small tweak to some of your automated emails makes a significant difference to the number of leads you generate.

Remember, marketing automation software is excellent for testing out different ideas across single or multiple channels, and so a strategy of trial and error is often the most fruitful method for achieving your improvement goals.
The Best Tools for B2B Tech Company Marketing Automation
We're now going to take a look at some of the best and most useful marketing automation tools and software that your B2B technology company might choose to use as part of its promotional strategy.

If you're unfamiliar with any of these tools, don't worry, we'll give an explanation each and explain a little about how you can use them to further your interests and achieve your lead generation targets.

There are also links so you can check them out for yourselves.
Marketo:
Marketo is a popular marketing automation platform used by more than 4,300 B2B marketing teams around the world. It's an invaluable tool that integrates seamlessly with other SaaS providers, and it's a top choice for your B2B tech company.

Mobile features

Marketo contains an excellent set of mobile features that assist marketers in keeping abreast with the latest trends, and it's accessible from all devices which makes the platform perfect for those who like to keep on top of their campaigns while on the move.

Email split testing

The most impressive Marketo feature is the ability to split test emails containing different subject lines, content, and sending times. That will help your B2B technology company to refine its approach and boost both leads and conversions.

The engagement engine

Marketo offers an engagement engine that enables marketers to learn more about their audience's behaviours by checking what they're doing on any particular stream. With that information, it's possible to make adjustments aimed at increasing leads and engagement of all types.

Marketo community

One of the most overlooked features of Marketo is the ability to launch discussions within the Marketo community. The people behind the brand often add new features and make changes to the platform based on the comments made there.

Smart lists

It's possible to use filters within Marketo to identify groups of people based on various buyer personas. That helps to save a lot of time and effort when running complex campaigns aimed at different buyers and prospects.
Pardot:
As part of the Salesforce platform, Pardot is a B2B marketing automation tool your technology company should not overlook. Teams that use Pardot report a 34% increase in sales revenue. Here are some of the main benefits and features:

Automated email responses

Pardot offers users the ability to construct automated response emails based on online behaviour, events, and lead scores (you'll remember we mentioned the importance of building lead scoring models earlier.)

Email delivery monitoring

Some of the most interesting features of Pardot for B2B technology companies are the ability to monitor email deliveries, check bounce rates, and automatically deal with unsubscribe requests. It also provides link validation and a range of other useful benefits.

Mobile optimisation

Pardot supports mobile-optimised emails, landing pages, and forms to ensure your marketing campaign has the widest reach possible.

Customised content

Using Pardot, it is possible to customise emails based on different buyer groups and personas. That means it's possible to target researchers at the end of their buying cycle with different messages and content than those just starting to learn about your brand.

Search tracking

The Pardot platform enables B2B marketing teams to assess the performance of keyword and links within all major search engines. It also integrates seamlessly with Google Adwords, and provides page-level SEO features.

Lead management

Those using Pardot will benefit from a range of lead management tools and capabilities including:

CRM lead integration
Automated alerts and tasks
Online behaviour tracking
Lead scoring and grading
Data quality management
And more
Campaign management

Pardot is often most useful when it comes to campaign management. It assists with calendering, event and webinar marketing, and program management across multiple channels.
HubSpot:
HubSpot is a marketing tool many users consider an all-in-one platform that caters to most of their automation requirements. Centred around inbound marketing, the HubSpot workflows tool is an excellent component to any B2B tech company's promotional strategy.

Email drip campaigns

HubSpot helps marketers to create email drip campaigns aimed at pushing researchers further down the sales funnel and generating more leads than ever before. One of the best things about the tool is that it's possible to create the perfect email messages without having to write a single line of code.

Personalised workflows

With an advanced visual editor, HubSpot enables users to create personalised workflows for groups of people or different buyer personas within your databases.

Action notifications

Using HubSpot, it is possible for marketers to get notifications whenever a prospect performs an interesting or important action. That could mean sending an alert to your sales team telling them to get in touch with a potential buyer at exactly the right stage of their journey.

Everything else

Apart from marketing automation, HubSpot can also help to save time and effort when it comes to all areas of inbound marketing. That includes blogging, landing pages, analytics, lead management, social media, ads, Salesforce integration, and much more.
Personalisation
HubSpot can provide some great personalisation features such as personalised call to actions, tailored to the needs of target personas.
Infusionsoft:
Infusionsoft is specifically designed for small businesses. If your B2B technology company is just starting out in the industry, there is a reasonable chance your marketing team will benefit from using the platform as part of a wider strategy.

Automating repetitive tasks

Infusionsoft enables marketers to automate lots of different tasks that would otherwise become time-consuming and tedious. For example, it is possible to automate follow-ups, email replies, reminders, and lots more.

Content management

The Infusionsoft platform offers all the content management features a small technology company could ever require. That includes the streamlining and automation of tasks, lead nurturing, segmented lists, and the ability to identify the most valuable prospects.

Automating sales

The sales automation tools available within Infusionsoft make it ideal for tech companies that need to increase revenue without investing more capital. You can manage sales cycles and opportunity pipelines, score leads based on predetermined factors, automate billing, and share quotes and orders with a single click.
7 Marketing Automation Mistakes to Avoid at All Costs
There are a number of common mistakes that B2B marketing teams tend to make across the board, and so reading about them in this section should help to ensure your brand doesn't fall at the same hudles as many others. Also, you'll save yourselves a lot of headaches and stress if you manage to avoid this errors from the onset.
1 - Using too many different tools
While your B2B technology company should move towards using some of the marketing automation tools listed above as soon as possible, it's vital that you work out which software and platforms are most suitable for your brand.

Do not make the mistake of using too many different tools because it is possible that you will make life harder for your marketing team. You might also end up monitoring and automating contact with the same prospects multiple times, and that can result in spam and other issues you'll want to avoid.
2 - Not testing strategies
Creating dummy campaigns and A/B testing different strategies is essential for success, and many different marketing automation platforms allow your company to engage in that process with ease. Be sure to test everything before rolling it out across the board, and always assess your results before refining your approach.

That is how you will find out what works for each set of prospects or different buyer personas, and it should help to boost lead generation and increase conversions among those most likely to show interest in your products or services.
3 - Only using automation for emails
While the process of automating emails can save your team a lot of time and effort, it's critical that you also use the human touch from time to time. I

f you automate everything, there is a chance you will struggle to answer buyer questions, and the prospects receiving those messages will often become "put-off" by the fact they're clearly dealing with a computer rather than a real person from within your team.
4 - Not integrating with both sales and marketing teams
Alighting your sales and marketing teams when planning your automation approach is one of the most important things your tech brand needs to consider. It's all well and good promoting your brand from a marketers perspective, but if you don't consider the ambitions of the sales team, there are going to be lots of problems.
5 - Not developing a clear set of goals
Make sure you spend time discussing a set of goals with both sales and marketing teams before launching any new campaigns. If you don't know what you want to achieve, it's pretty difficult to work out when you've reached the end point.
6 - Using robotic communication
Again, prospects and potential buyers do not want to feel like they're dealing with a computer every time they receive an email or engage in communication with your technology brand. Even if you plan to automate responses and other messages, be sure to remember that robotic communication will get you nowhere.

Researchers tend to stop trusting brands when they never seem to deal with a human being.
7 - Not agreeing on the definition of a marketing qualified lead
Understanding which elements determine a marketing qualified lead is paramount to success for any B2B marketing campaign. Create a service level agreement (SLA) with both your sales and marketing teams that highlights precisely what constitutes a lead and what the customer will receive from your company.
Final Marketing Automation Checklist
Now you understand the nature of marketing automation and what it is possible to achieve using some of the most valuable and popular platforms, we're going to leave you with a checklist that will assist your brand in automating it's campaigns. If you can place a tick next to each of the questions below, there is a reasonable chance you're moving closer to marketing automation success.

Have you defined your user personas
Have you identified a need for marketing automation?
Have you taken the time to integrate both sales and marketing teams into the process?
Do you plan to test your workflows before pushing ahead?
Will you identify a potential buyer's position in the purchase cycle before attempting to nurture?
Have you setup a lead nurturing strategy?
Can you remove leads from the workflow after they perform your desired action?
Have you put the tools in place to track performance across the board
Can you improve your campaigns as you gather more data?
Do you plan to analyse your results on a regular basis?
Regardless of the nature of your B2B technology company or the products and services you sell to clients, there is always room for automation within your most essential but time-consuming marketing tasks.
Marketing automation predictions for the future:
It's difficult to say how marketing automation will change and improve in the future, but here are some predictions your team might want to keep in mind as they plan ever-more-intricate and complex campaigns:

The analysis of buyer behaviours will become even more important
The process of personalisation within marketing automation will continue to progress
Templates and pre-built programs will become a thing of the past
Predictive modelling using artificial intelligence will become essential
Sales and marketing teams will have to work closer together than ever before
If you made it to the end of this article and now have an in-depth understanding of marketing automation and how it could help to ensure your technology company blows its competition out of the water when it comes to lead generation and conversions; you're in the perfect position to sit down with your team and develop your next winning promotional strategy.

Ensure every marketer within your firm takes the time to read this post, and be sure to share it with anyone involved in marketing processes within your brand. With a bit of luck, that should give your company the winning edge over any rival technology brands that have not yet considered the move towards marketing automation.

Remember all the tips, tricks, and best practices listed in this article, and make sure you don't fall victim to any of the common mistakes we mentioned earlier. If you achieve that, it is possible to boost leads and hit sales targets while removing repetitive tasks and improving your company's hit rates.

What self-respecting B2B technology company wouldn't want to do that?