What is marketing automation?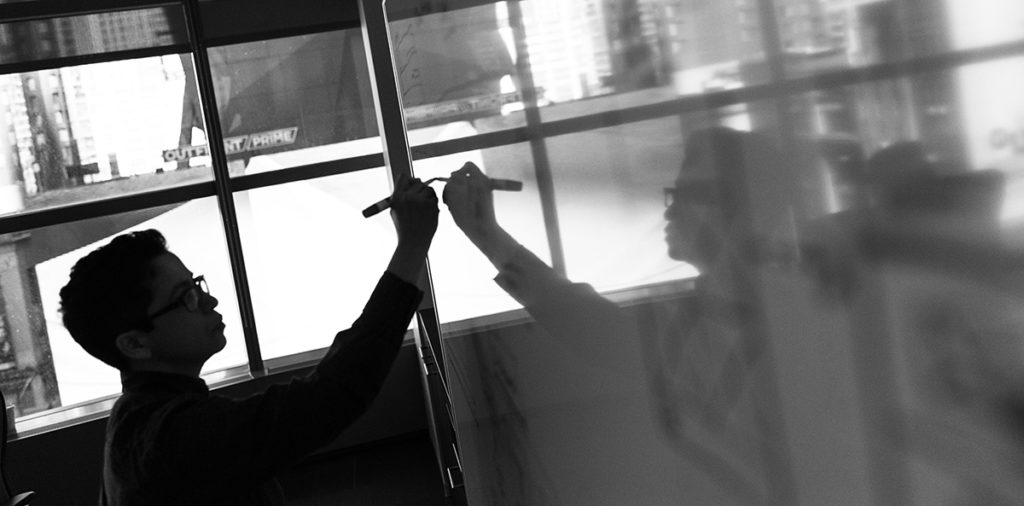 By now all B2B marketers should have heard about marketing automation, but there are still a lot of professionals out there who are yet to use it as part of their strategy. That is often because there is an element of confusion and uncertainty surrounding the process and exactly what it is, and so our post 'what is marketing automation?' will aim to clear things up and set the record straight.
What is marketing automation?
Marketing automation is the process of automating certain marketing-related tasks using specific dedicated software. There are lots of different automation tools out there, and which your team uses will depend heavily on your promotional approach and the goals you want to achieve.
Automation aims to remove some of the tedious and time-consuming tasks from the marketing process and ensure team members can concentrate their efforts on more important matters.
In many instances, it is possible to use automation to guide B2B researchers along their buyer's journey without too much interaction from people working for your business. You can create workflows that ensure potential customers and clients see the right information at the right time based on their activities.
Nurturing prospects in that manner is one of the best ways to generate leads and increase conversions without the need for constant manual or human input and attention from your team, and so it has become a popular strategy in both B2B and B2C marketing practices in modern times.
Is marketing automation worth the hassle?
There is no getting away from the fact that there are both pros and cons to consider when jumping on the marketing automation bandwagon.
For example, while it is possible to save a lot of time and money in the long-run, B2B tech companies often have to make an initial investment in the software itself, and they have to commit a significant amount of time and effort to setting things up and refining their approach.
Even once marketing automation is 'implemented' it needs constant attention. We've met clients who think that marketing automation is their one-stop solution to generating more leads - but the reality is that marketing automation is just the 'engine'. They still need to fill the engine with 'fuel' - including campaigns, content, adverts, workflows, call to actions, emails and more.
However, in the long-run, marketing automation is usually worth the initial hassle. When you consider the fact that automation can help to guide prospects through their buyer's cycle in the most suitable way possible without interaction from your team, the process can continue to generate and nurture leads for many months or even years, and it doesn't stop when your team go home at the end of each working day. Marketing automation really can drive scale.
What to watch out for with marketing automation
Our number 1 tip is to start small and start simple.
You need to ensure your marketing automation (and CRM) setup reflect the volume of traffic coming to your website, the size of your contacts list and the size of your marketing team.
It can be tempting to set up endless different workflows and customisations based on subtle differences but the reality is that things can get complex very quickly, and need lots of monitoring, reporting, learning and optimising. Keep things simple, and evolve things as your contacts list and team grows, based on the insights you learn during the process.
What are the main benefits of marketing automation?
There are many benefits your B2B technology company can expect to encounter when opting to engage in marketing automation. Some of the most obvious include:
Limiting repetition
Targeting potential clients across multiple channels
Becoming more effective and efficient
Improving accountability
Generating more leads
Converting more prospects
Increasing revenue
Refining your promotional processes
Making A/B testing easy
Improving client retention
Improving referrals and satisfaction
Marketing automation when it comes to things like social media is also excellent because it enables your team to focus on their entire campaign rather than just small sections of it. That helps them to see the bigger picture and concentrate on your end goals by scheduling posts ahead of time, creating posts for different segments of your audience, and more.
Now you know all about the ins and outs of marketing automation and the benefits it could bring to your organisation, it is sensible to research the most suitable automation tools for achieving your goals and make the investment as soon as possible.
Automation can work exceedingly well if you take the right approach, and your B2B tech company is probably losing out to competitors using that method right now. If you want to steal the lion's share of the market and take your brand to the next level, marketing automation is one of the best ways to generate more leads and increase your sales volumes.
Read more: Guide to Marketing Automation for B2B Technology & Software Companies