Why Should B2B Tech Companies Use Content Marketing?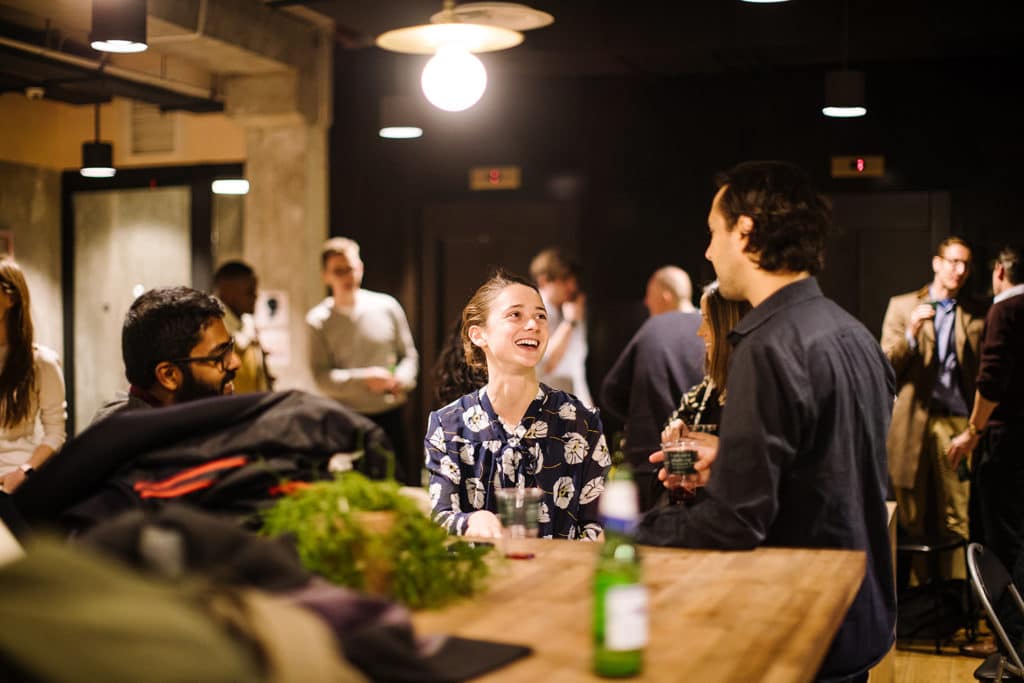 Investing in content marketing is a wise move for B2B tech companies as the process can help to increase leads, boost conversions, and drive an incredible amount of organic traffic to their websites.
According to official statistics, around 75% of B2B companies now use content marketing to build long-lasting relationships with potential clients, and so there has never been a better time to jump on the bandwagon. (source)

Let's take a look at some of the top benefits your B2B technology brand can expect to encounter if you develop a successful content marketing strategy for the next year.
Reasons B2B Tech Companies Should Use Content Marketing
Generating more high-quality leads
When B2B researchers look online for new products or services, they tend to start their quest with a generic search engine query.
Tech companies that publish a lot of relevant and informative content should appear closer to the top of the search results page than those that fail to use that method. That means it is more likely those researchers will visit your website and click your call-to-action.
Best of all? The B2B researchers who encounter your content pages will already have an interest in your products or services, and so they could become high-quality leads that are likely to convert.
Increasing organic web traffic
Many tech marketers will spend a fortune on PPC ad campaigns in the hope of driving relevant traffic to their website. However, through the use of creative content, it is possible to increase organic traffic, and that could help to reduce your technology company's PPC spend.
The process will also help to improve the SEO standing of your website, and it will ensure Google and other search engines understand that your site is popular. That should encourage them to display your links nearer to the top of the first page of search results than they otherwise would have done.
Dominating industry-related keywords
The technology industry is a crowded marketplace at the moment, and there are hundreds, if not thousands, of companies attempting to rank for the same keywords within Google search results.
Adding lots of fresh and informative content to your website that includes your target keywords will assist your brand in rising through the rankings and getting as many links as possible on page one.
Boosting client loyalty
Content marketing is an excellent method for encouraging new leads to send their details or get in touch with your tech company. However, it's also a fantastic way to keep your client loyal and ensure they keep coming back for more.
Be sure to publish content aimed at your existing clients as well as those discovering your business for the first time. That should help to keep those businesses interested and it should also encourage them to spend more in the future. Inbound marketing is as much about delighting customers as it is winning new customers.
The last thing you want is for customers to switch to a competitor because they publish more useful content on their blog, but that can happen if your marketing team isn't careful!
Cost-effective
Lastly, it's critical to note that content marketing is often the most cost-effective method of generating leads, increasing conversions, and improving SEO. Sure, there are other strategies on the table, but they all require a significant investment.
It's possible to manage your tech company's content marketing strategy in-house, and while it can become a little time-consuming; there is rarely a need to deal with any excess spending.
As you can see from the info on this page, there are many reasons B2B tech companies should use content marketing as part of their digital strategy. If you haven't incorporated this process into your marketing plan for the next twelve months, there is a reasonable chance you could lose out to the competition.

Read more: Guide to Inbound for B2B Tech Companies.