How to Implement Marketing Automation in a B2B Tech Company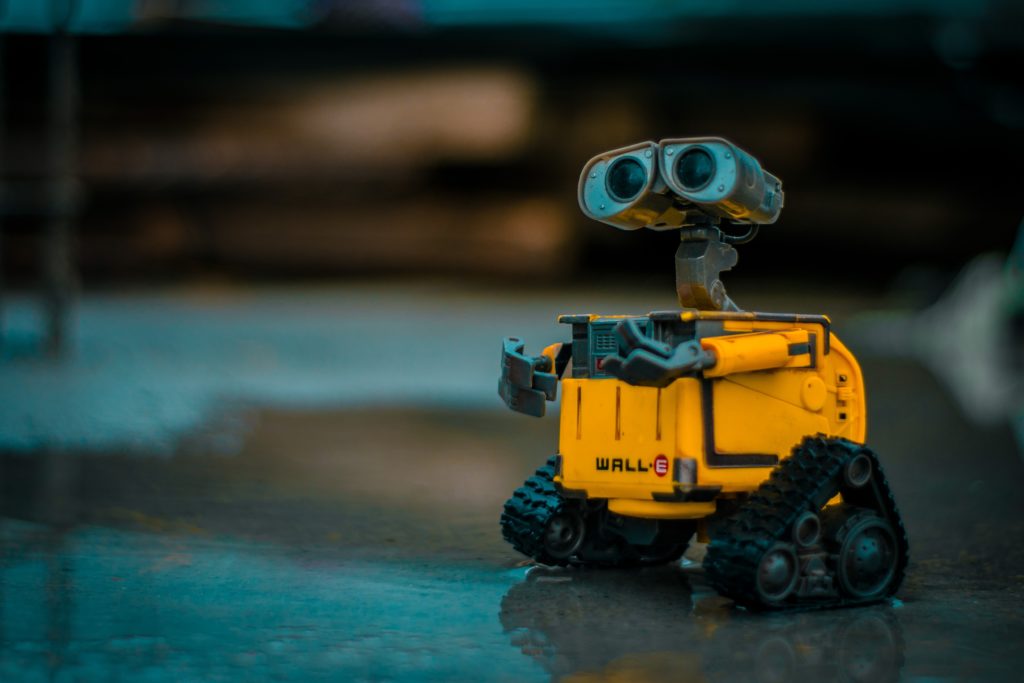 Marketing automation is now a key component of any successful b2b digital marketing strategy for a growing business.
Marketing automation is the process of automating a task that previously would be completed manually by a member of the marketing team. Often in larger marketing teams, you may employ a Marketing Automation Expert whose sole job is to manage and implement marketing automation processes.
Marketing automation has been growing in popularity over the past 5 years. It has grown in popularity as marketing software has advanced and they are integrating with each other more and more.
Automation is also a key factor in providing a personalised approach to B2B marketing campaigns on a mass scale.
The 2 Types of Marketing Automation
There are 2 main categories of marketing automation that can be implemented to help out a marketing team. Internal Marketing Automation and External Marketing Automation.
Internal Marketing Automation is the process of automating some internal marketing tasks such as reporting on marketing activity or cleaning data stored in your CRM system.
External Marketing Automation is when you automate external marketing activity, the most popular of which is usually an email marketing drip campaign.
Marketing Automation Technology
Marketing automation technology or a marketing automation platform is a piece of software used by marketers to build workflows and connect tasks together. Some of the most popular marketing automation platforms are listed below.
HubSpot
Salesforce Pardot
Marketo
These are the 3 main players we have come across when dealing with marketing automation software. All 3 of these tools integrate with most popular website platforms such as WordPress. Specialising in WordPress websites we have had plenty of experience with these sorts of integrations.
Without going into too much depth in this article on each one. They are all fairly similar with some differences in pricing and functionality. For B2B technology companies, we have worked mainly with HubSpot as they have a very strong proposition that fits in with B2B technology and software companies.
Successfully implementing marketing automation software
The easy bit of implementing marketing automation is usually installing and setting up the software, but successfully implementing marketing automation software requires having great data. This is the step most digital marketing professionals choose to ignore because it's not very interesting and can be like unpicking a tangled ball of string if you have lots of legacy data.

Thankfully you can set up some marketing automation workflows to clean up your data. Unfortunately, not all data elements can be automated and there will usually be some form of manual work involved.
Automation for improving your data
Having great marketing data is the cornerstone have successfully implementing marketing automation in your business. You can however also use automation to build out data on your contacts and segment them.
Automatically Segmenting Data
Using a tool like HubSpot you can automatically assign a field to a contact based on the information you have already acquired. For example if you setup your Buyer Personas in a tool like HubSpot you can then assign a Persona to a contact based on their job title or some other criteria.
For example: IF Job Title contains "Marketing Manager" or "Head of Marketing" THEN set buyer persona to "Marketing Mark"
From this data you can then personalize messaging based on a Persona segment. This principle can be used on individual job titles, software used, industry etc.
Automate/personalise messaging based on segments
From organising your data you can then start to implement some more marketing automation based on the solid data you have.
For example, if you send out an email using HubSpot you can send it using Smart Rules and change the content of the email depending on the Buyer Persona - so instead of making 3 different emails you could make one email and the content will automatically change depending on your data.
This is how a lot of personalisation works on websites.
7 Steps to successfully implementing marketing automation software
Step 1: Pick a tool
We would suggest using HubSpot for marketing automation. It's perfectly setup to support growing B2B technology businesses. As well as having marketing automation tools it also acts as your CRM, Email Marketing tool and even has ChatBots.
Step 2: Combining it with your website
Usually the setup of a marketing automation tool is fairly straight forward. Most of the time it involves installing a bit of code on your website header. This usually takes around 30 minutes.
Step 3: Import your data
Using a tool like HubSpot means you can use it for your CRM System and as your marketing automation tool. We have also worked with companies where you can use HubSpot alongside another tool like Salesforce but usually you end up with some form of data duplication.
You can import your data initially using a CSV file.
Step 4: Clean your data
The foundation for personalising your marketing content and implementing any successful external marketing automation.
You can use some data cleaning tools or services if you have lots of information. Data cleansing tools can be fairly cheap. You can also buy integrations to tools that keep your data up to date. There is a useful article written by HubSpot on how to cleanse your marketing data.
Step 5: Start Simple
A simple piece of marketing automation to start with is a thank you email for anyone filling in a form on your website. HubSpot also has a useful list of how to articles showing how to do some basic marketing automation workflows.
This may seem very basic but starting small is key when it comes to marketing automation processes.
Step 6: Automate Data Segmentation
Now you are collecting more information from your website leads you can start to think more about what data you collect and how you do it.
For example, if someone filled out a specific form you can automatically mark them as a Marketing Qualified Lead or assign them a certain lead score. You could add a tag to the contact if they have looked at a specific page that implies they are interested in a specific service.
Step 7: Personalised automation based on segmentation
Based on a certain lead score or some other data such as "they are using this specific piece of software" you could send a different automated message.
For example someone filling out a form on a Blue Widget Page would receive a message referencing blue widgets where as someone who filled it on the Red Widget Page would receive a message about Red Widgets. The key here is to remember that, yes, you could have 2 separate forms and 2 separate emails - but this is exactly the point of marketing automation, it enables you to work smarter and more efficiently - it provides scale to your marketing operation. If you started selling 100 different types of widgets then those 100 forms would get a bit messy!
This type of automation is simple when explained but it relies on great data. And that's the foundation of implementing a successful marketing automation strategy for your B2B business.