2019 web design trends for B2B technology companies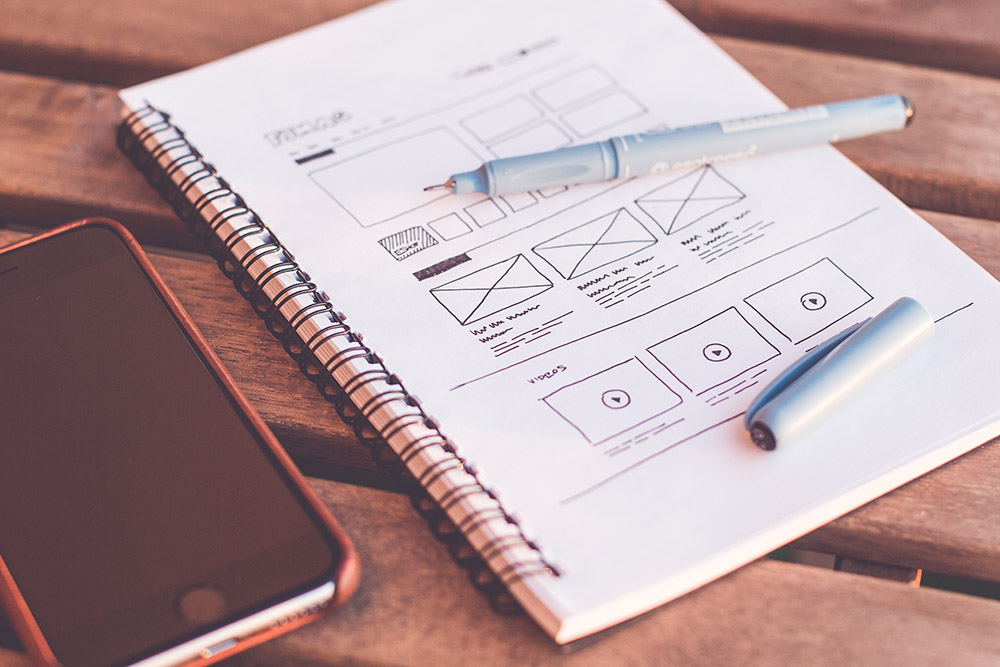 If your tech company needs to design a fresh new website for 2019, it's possible that your marketing team might benefit from taking a look at some of the latest trends and attempting to incorporate them into the new site. Considering that, this short article will draw your attention towards some of the things other B2B tech companies are doing to ensure they remain ahead of the game and beat their competition.
Using Pillar Pages
Pillar pages are a brilliant way to explain the outline of a complex subject without overwhelming the visitor with too much information. Your marketing team can write long pillar pages that sit at the heart of a 'topic cluster' and discuss a key theme.
Other pages and posts can then be linked to this pillar page, and build up strong SEO optimised content around a theme.

This explainer video from HubSpot explains some of the science:
Personalising the website experience
Personalising the online experience people get when visiting your B2B tech website is going to become essential in 2019. If it's possible to tailor the content people see based on their location and other demographic factors such as their industry or sector, why wouldn't you do it? It could deliver huge ROI from marketing spend.

For instance, if someone has visited your website many times in the past, and they've already signed up to your mailing lists, it doesn't make sense to keep bombarding them with pop-ups asking the visitor to provide their details. Likewise, the opposite is also true. There are all kinds of clever messages and interactions that can be triggered from the back of knowing who your visitor is - we're super excited by personalisation as a theme in 2019.

Responsive Design
Most web design trend articles from 2018 will have mentioned responsive design, but it is going to be no less important for B2B companies in 2019. With more than half of B2B researchers using a mobile or tablet at some point during their buying cycle, making sure your website displays correctly across all devices is paramount.

The last thing you want is for someone to lose confidence and trust in your brand, but that can happen if your website doesn't cut the mustard.
On top of that Google is now rolling out mobile first indexing and as such its more than just being responsive that is key. As Google gets cleverer, it's about having a great 'mobile experience' for users, and so mobile optimisation is now key in ranking well in SEO terms.
Incorporating Video
Video is a fantastic medium for explaining complicated ideas and showcasing your tech company's products or services. We're continuing to see the rise of investment in video in B2B content strategy and predict its use will continue across a number of channels, and with a range of objectives - from brand building thought leadership to explaining product features.
There are now plenty of analytical tools you can use to track how many people watch your videos and at which points they click away. Use that information to further improve your video efforts and ensure the use of that content within your web design has the best effect possible on your results.

User Experience
Whilst User Experience (UX) and user centred design principles have long since been an important part of website design generally, we're once again living in the age of 'experiences' and 'journeys'.
Your website is a critical touch point for people who are used to products and online services built by the likes of Google, Deliveroo and Uber. Whether you like it or not, the brain of internet users is now subconsciously expecting smooth, slick and easy user experiences, regardless of who the company is or what their service offering is. The bar is set higher than ever, and everyone has to try to keep up. We predict we'll see more companies investing in optimising User Experience across their B2B website portfolios.
Consider those 2019 web design trends for B2B technology companies when working on a new online platform for your business during the next few months. Also, be sure to bookmark blogs of this nature to guarantee you keep your finger on the pulse and learn about new methods and strategies as and when they arise. As you should realise by now, web development trends are constantly evolving, and the last thing you need is for your brand to get left behind.
Read more: Guide to Web Design for B2B Technology & Software Companies