Why Should B2B Tech Companies Use Inbound Marketing?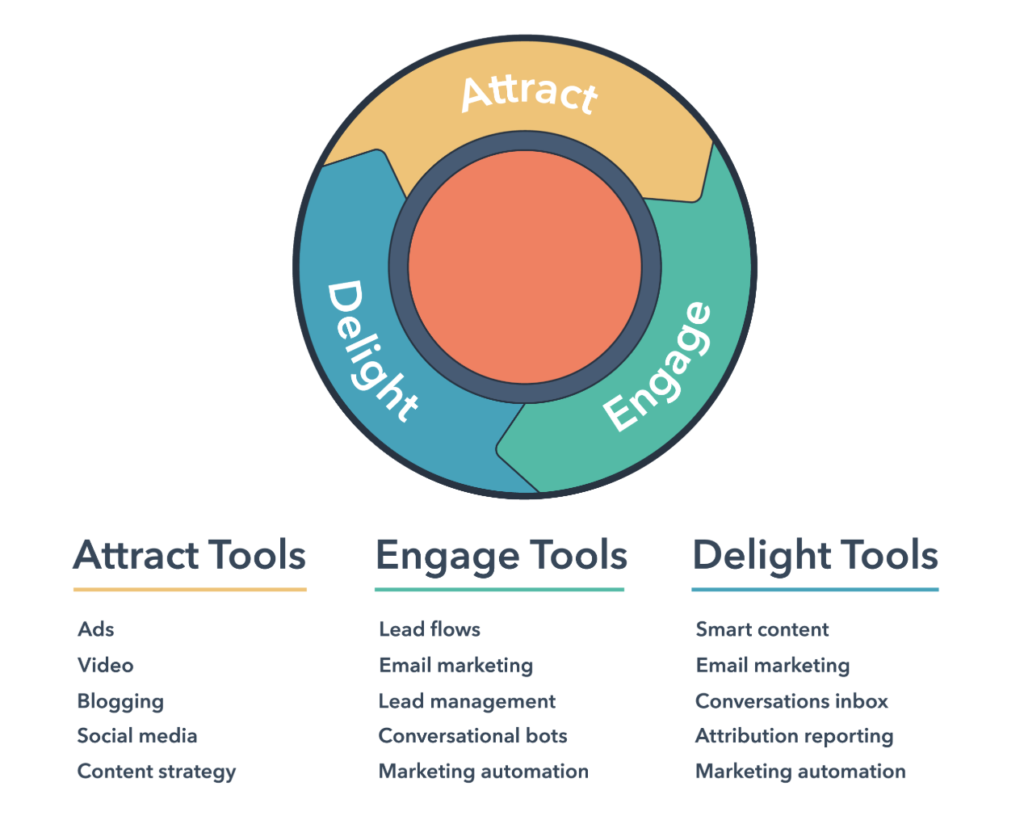 The latest inbound marketing methods and strategies have the potential to positively impact all B2B businesses, and particularly those in the technology or software sector. If you want to make sure your business succeeds in its marketplace and generates as many relevant leads as possible, inbound marketing will become an essential component to your wider marketing plan.

For a deeper dive into Inbound Marketing, check out our full guide on Inbound Marketing for B2B Technology Companies.
If you're still unsure about the benefits of inbound marketing, we're going to highlight some of the advantages on this page. With a bit of luck, marketing and technology leaders reading this article will understand the value of Inbound Marketing at the end of this process.
First, what is Inbound Marketing?
The focus of Inbound Marketing for B2B Technology companies is that you ultimately generate more leads.
The concept is based on the principle of drawing in potential customers, as opposed to you having to push your brand or business out there in an 'outbound' way. Inbound Marketing is a content led strategy that also boosts SEO.
The idea is that you attract users to your website using valuable and high quality content, you increase your engagement with them using channels such as live chat, downloads or email and then you delight them as an authoritative and empathetic partner.
HubSpot came up with the term 'Inbound Marketing' and you can see their flywheel approach to delivering long term value through Inbound Marketing below:
So that's the 'what' of Inbound Marketing - now it's time to explore why we think Inbound Marketing is a perfect fit for B2B technology and software businesses...
Inbound Marketing Improves SEO
Competing for the number one position within search engine rankings for B2B tech companies is often difficult. There can be so many competitors in your marketplace that reaching the top spot is sometimes impossible for all except the most established brands.
However, it's possible to turn that situation around and ensure your company gets some attention by using inbound techniques like the use of blog posts. With strong SEO keyword research and high quality content on a Search Engine Optimised website, yo can push your domain to the top of search results pages ahead of your competition. Inbound and SEO naturally feed each other.
Inbound Marketing Lets You Sell Before You Sell
Inbound marketing works on the premise of the "buyer's journey." Most potential B2B clients will embark on their journey to making purchases long before they decide to get in touch with a member of your team. Indeed, some experts claim researchers are often more than 70% of the way through their buying cycle before they get in touch.

Not only is it possible to sell before you sell, but your marketing team can also monitor the stages visitors are at and tailor their approach accordingly using clever tools such as marketing automation software. This can help to boost both leads and conversions.

Inbound is cheaper than Outbound
Before we go into anything else, it's vital to mention that inbound marketing can drastically reduce your tech company's marketing spend when compared to outbound marketing techniques. By laying some solid foundations, is it possible to ensure your efforts continue to produce excellent results for many months or even years to come.

For example, a piece of high quality, genuinely useful and share-worthy content could be 'evergreen' and provide the foundations for social reach, link building and SEO results for years to come!
Inbound Marketing Lends Itself to Automation
All B2B tech marketers will have read a lot about marketing automation trends during the last few years. One of the best things about inbound marketing is that it is possible to automate many of the processes required for success.

That means your team can spend more time working towards conversions and coming up with new ideas that will help to give your brand the winning edge, and less time performing time-consuming, manual tasks.
So, what's holding your technology company back? Consider using inbound marketing to further and improve your digital marketing today.
Read more: Guide to Inbound Marketing for B2B Tech Companies