13 B2B Marketing Stats for 2020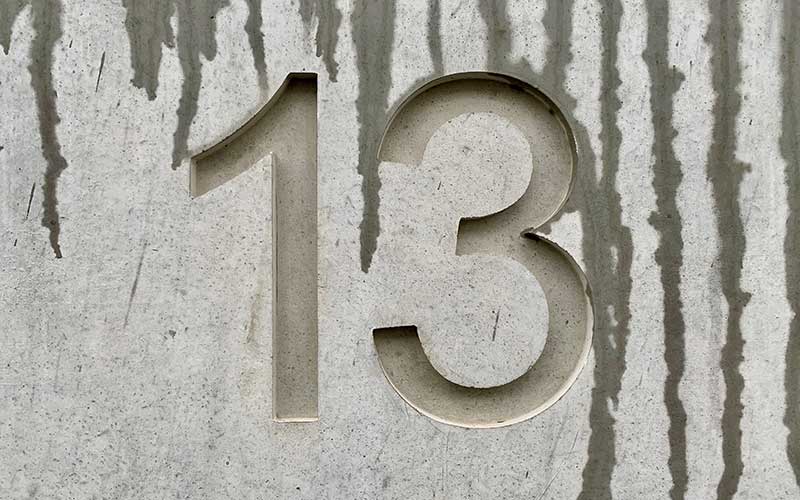 2020 is already a year like no other, and the marketing industry is no exception. Technologies and strategies are evolving fast, and keeping up with the new trends can seem like a tough task at times.
The good news is that those marketers who take the time to stay informed and updated about new developments are at a significant advantage.
In this article, we'll look at 13 B2B marketing stats that define the industry in 2020, and what they mean for marketers.
Personalization is a top strategy for 47% of B2B marketers in 2020 (Source)
Personalization isn't just a nice touch, it's a necessary component of all marketing. Today, 72% of buyers expect B2B companies to personalize their communications.
It's never been more important to speak directly to your customers, get to know them, and build personal and intimate relationships with them. Cookie-cutter, impersonal marketing is not enough, and if you rely on this you'll lose out to the companies that put in the work to understand their audience better.
Here are some tips on how to personalize your marketing:
Always gather data as much as possible (with your audience's consent)
Use social media, surveys, events, webinars, and more to get to know your customers better and find out what they want
Directly speak to your customers in emails and ask what they're happy with, what they're struggling with, and what they'd like to see more of
89.5% of B2B marketers who say that repurposing existing content is more effective than producing new content in terms of time, costs, and results (Source)
It's common for teams to spend hours on creating brand new original content perfectly calibrated to solve your customers' needs. And with good reason — this is a crucial part of effective marketing.
But what about the fairly deep well of existing content that most companies have access to? That's often overlooked, but if used correctly it's a goldmine.
Much of your old content will be outdated and buried in the murky depths of the internet, but it doesn't take much effort to dust it off, bring it up to date, and start driving traffic to it.
It's much easier than writing content from scratch — and you already know what works.
Here are some ways you can repurpose your existing content:
Turn blog posts into webinars, podcasts, or videos
Return to Q&A sessions and social media interactions and repackage them into blog posts or emails
Make infographics. People love to see things visually, and it doesn't take much work to turn a successful blog post or piece of research into an eye-catching infographic.
Turn customer reviews and testimonials into longer form case studies with a clear narrative structure
90% of B2B customers start their journey with a search (Source)
The lesson from this B2B marketing stat is simple — you need to invest in SEO. If your content isn't ranking in search engines, you're missing out on 90% of the market.
SEO can appear complicated at first glance, but it's actually not too difficult to get the basics right. Here are some tips:
Write relevant, long-form content that clearly solves your audience's problems
Target the right keywords
Write guest posts for other well-regarded sites and try to earn backlinks
The number of companies investing in the omnichannel experience has jumped from 20% to more than 80% (Source)
Omnichannel marketing is a new concept, but it's exploding in popularity with marketers. It's an approach to marketing that uses a variety of different channels for communication and always places the customer at the center.
The focus is on seamlessness — the customer should be able to move effortlessly between different channels and these channels should draw on the same data to provide a consistent experience. For example, if your customer abandons their cart on your website, you can send them an email to remind them and perhaps make an offer.
Omnichannel marketing is a product of the new data age, where marketers have access to huge reserves of information on their customers. It's a more personalized and targeted way to stay in touch with your audience.
Get to know your audience inside out. This applies to all areas of marketing, but when it comes to creating an omnichannel experience, personalization and understanding is especially important.
Track everything. By monitoring your success and collecting data wherever you can, it's possible to pinpoint your marketing with precision and gain valuable insights about your customers' behavior.
Use segmentation. By segmenting your audience, you can increase personalization and always be there for them with targeted communications.
Only 42% of B2B marketers say they have conversations with customers as part of their audience research (Source)
That's not to say marketers are completely missing out on customer feedback. They're still using website analytics, social media listening, and keyword research to understand their audience.
But less than half of them are actually talking to their customers. This means missing out on a valuable source of information — the primary source. Instead of trying to work out what customers want based on analysis of other data, why not ask them directly?
Here are some ways marketers can speak to their customers more:
Jump on calls alongside sales reps
Reach out to customers directly through phone, chat, or email
Attend conferences and other events, and talk to your audience there
Make use of webinars, and include Q&A sessions
This year, 49.6% of companies with 100+ employees will use LinkedIn for marketing (Source)
LinkedIn is one of the best platforms when it comes to B2B marketing. In fact, 79% of B2B marketers say it's a good platform for lead generation — more than any other social media site.
There are lots of reasons why LinkedIn is a favorite among B2B marketers. It comes with a ready-made audience of business owners, it's home to a more professional vibe than other social media sites, and it's well designed for collaboration and promotion.
Here are some ways to maximize LinkedIn's power for B2B marketing:
Join groups and discussions. Solve people's problems and position your brand as a knowledgeable authority in your industry.
Harness the power of LinkedIn ads
Connect with the right influencers and experts in your field
Research what's working and trending, pick up ideas
Publish and share content with your audience
More than half (55%) of B2B marketers said that GDPR has been good news for marketing (Source)
This may come as a surprise, particularly since not long ago GDPR was being roundly condemned as the ultimate harbinger of doom by large chunks of the digital marketing world.
But in 2020, GDPR is actually viewed as a positive thing by most B2B marketers. What changed?
The main point in GDPR's favor, it seems, is that it encourages marketers to follow best practices regarding data privacy and collection. Under the threat of hefty fines, marketers are much more likely to exercise caution when acquiring customer data, and this creates a more ethical and harmonious environment.
On top of this, the requirement to ask customers to opt into receiving communications has also been good news. It helps eliminate uninterested would-be audience members, which makes it much easier to target and personalize messaging.
By avoiding contacting those customers who wouldn't want to hear from us anyway, we're able to avoid high bounce rates, being marked as spam, and the various headaches associated with poorly targeted messaging.
77% of B2B buyers state that their latest purchase was very complex or difficult (Source)
This stat should be a serious cause for concern for every B2B marketer. It sends a clear message — marketers aren't doing enough to make the buying process easy for their customers.
This is a problem because all marketing should make it as easy as possible for the customer to make a purchase if they decide to do so. The last thing you want to be doing is throwing obstacles in the paths of your potential buyers, but it seems like this is exactly what's happening in most cases.
Marketers need to focus on creating simple, straightforward content, making the path to purchase as direct and clear as possible, and always providing an option to buy, even for brand new visitors.
Nearly all top-performing B2B content marketers – 90% – put their audience's informational needs ahead of their company's sales/promotional message (Source)
This is compared with just 56% of the least successful marketers. The idea that we should put the customer first might feel like stating the obvious — or even a tired cliche — but the data here shows that it really does work.
If you focus on providing genuine value to your audience, the results will follow. Find out their challenges, pain points, and goals, and create materials that will solve these issues and give your readers real benefit free of charge.
Top-performing B2B marketers were far more likely to focus on maintaining relationships than their less successful counterparts (45%) (Source)
There's a theme developing here. Marketers that focused on maintaining relationships tended to be the most successful ones overall. According to the CMI's research, top performing marketers showed greater performance in the following areas:
Building subscribed audiences
Building loyalty with existing clients/customers
Interestingly, these same three goals were considered the most difficult to reach overall. But they're worth investing in — maintaining attention and cultivating a loyal audience makes the difference between mediocrity and success.
75% of B2B buyers use social networks to learn about different vendors (Source)
Social media is an extremely important part of B2B marketing. It offers a wide range of options for reaching your audience, from industry-specific groups and pages to Facebook ads, promoted Tweets, and LinkedIn content.
About 45% of the world's population uses social media, making it a truly enormous pool of potential customers.
As the stat suggests, social media is also the perfect environment for learning more about your industry and the people inside it. Joining discussions in groups, following thought leaders and influencers, and starting surveys and polls are just some of the ways you can do this.
75% of marketers say they currently use at least one type of marketing automation tools (Source)
Automation is making a big impact all over the world, and marketing is one of the industries that can benefit massively from using it.
Done right, automation allows us to take the load off our teams — profoundly reduce the amount of time we spend tied up in monotonous tasks — and devote our energy to more rewarding and productive work that can't be automated.
Some examples of automation in B2B marketing include:
Email campaigns and follow-ups
Data collection and analysis to better understand our market, customers, and current strategy
Chatbots and other automated service tools
There are plenty of platforms, like HubSpot and Mailchimp, that are designed to help marketing teams harness the power of automation as much as possible.
84% of respondents have used paid distribution channels recently (Source)
That figure was 91% among the top performers, showing that using paid channels is almost a prerequisite for success now.
Organic marketing is, of course, still extremely important and should play a central role in any B2B marketing strategy. But paid channels like paid search, Facebook ads, and Twitter promotions are also integral to success.
As these B2B marketing stats show, B2B marketing is changing in lots of ways but also staying the same in some important areas.
If marketers take the time to consolidate those activities that are proven to work, while taking the time to adapt and embrace new trends, they'll be sure to achieve success.
At 93x, it's our job to help you deliver the best B2B marketing possible. To find out more, get in touch.