5 Inbound Marketing Strategies for B2B Tech Companies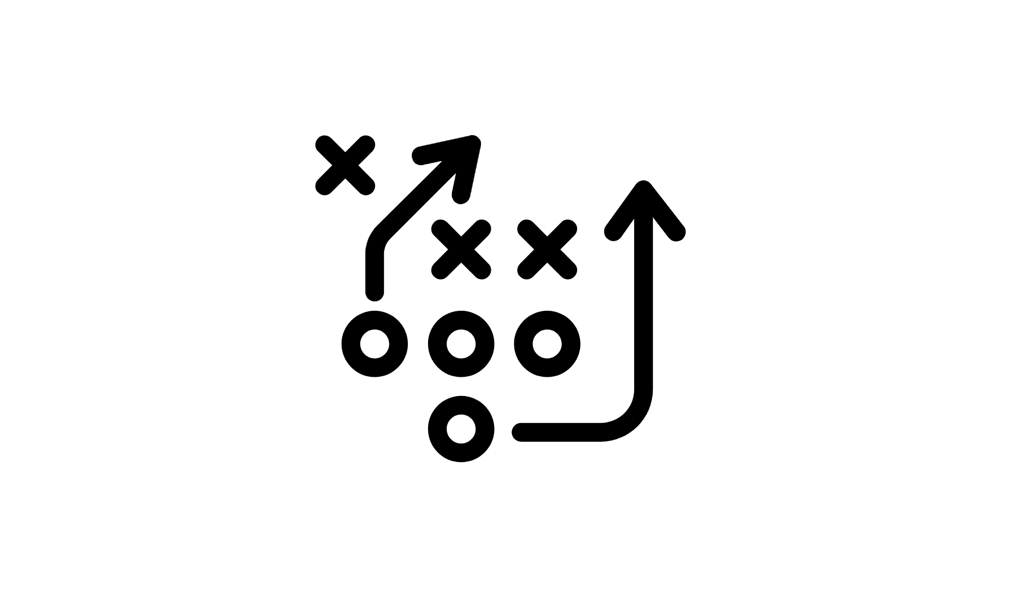 Technology companies just starting out with the process of inbound marketing will want to ensure they generate as many leads as possible with their strategy.
Read more: Ultimate Guide to Inbound Marketing for B2B Technology Businesses
To achieve that goal, it's worth taking a look at some of the most successful methods used by other successful businesses within the industry. With that in mind, the five inbound marketing ideas listed below should help to point your marketing strategy in the right direction.
1 - High-Value Content
Content is king when it comes to the Inbound Marketing Methodology. But content doesn't just mean writing news or blog posts.
The whole point of Inbound Marketing is to position your business as thought leaders that can provide value to your prospects through sharing your thoughts and building your position as an authority.
Investing in high quality, valuable content can be a great way of doing this. Whether it's a short eBook, a whitepaper, a research report or some kind of checklist, there are a number of formats for delivering valuable content that can be used as part of a lead generation process. Don't forget that Inbound Marketing is content-led, so be prepared to invest in producing quality content.
2 - Paid Social
Whether or not PPC and Paid Social advertising form a legitimate part of pure 'Inbound Marketing' is sometimes up for debate. After all, inbound is about bringing visitors in, not pushing your messages out there using paid advertising.
But the reality is that once you've. For technology companies, the power of platforms such as Twitter, LinkedIn and even Facebook can be huge. Yes, Facebook can be enormously effective in B2B too - we know from experience. All of these social platforms store information on their users such as their interests, where they work, their job title and so on. Using this data can be an effective way of promoting useful and valuable content to prospects. For example, if you have a FinTech product or solution aimed at CFOs as your primary buyer persona, you could effectively target paid adverts at CFOs based in London in businesses of 200 employees or more, using targeted data sets on LinkedIn.
The advert could send visitors to an optimised landing page with a whitepaper available to download that talks to the pain points of your CFO buyer persona, and your target prospect could exchange their email address for a copy of the report.
3 - Blogging
Yes, it sounds simple, but yes, producing day to day blog content is an extremely effective part of inbound marketing. You might make the mistake of placing blogging at the bottom of your list of inbound strategies, but the concept often provides some surprising results.
Create and publish informative and well-worded articles that talk to the pain points and challenges of your buyer personas at least once each week, whilst also considering SEO keyword research and long-tail search opportunities. You could soon start seeing steady increases in organic search visibility and leads from the right personas. Ensure the content has value and will offer something new to the reader for the best outcomes - it's not just about getting more SEO traffic to your website. Include a call-to-action or link to a related higher-value piece of content such as a guide or whitepaper, and share the blog posts on your social media pages and within your emails.
4 - Video Content
Video is going to become more popular in 2019 than ever before, and so we really think that B2B technology company should explore the medium to its full advantage. One of the best things about video is that you can upload it to hundreds of different places as well as your website.
The format works well for technology companies, as it can be a great and engaging way of building authority on subjects, but also explaining often technical or complicated features of your product or solution.
5 - Lead Forms & Landing Pages
Creating high-performance landing pages is paramount for inbound marketing success. Your B2B technology or software company's team must ensure buyer personas within your target decision-making units hit the best and most informative pages when they want to interact with you or engage in some of your content.

Landing pages should contain all the information the visitor might require, and they should include a clear (maybe even personalised) call-to-action to encourage the user to engage in the next step you want them to take.
Learning from this article and using some of the inbound marketing strategies mentioned above could help your B2B technology business to stand apart from the competition during the next twelve months. Inbound marketing on the surface doesn't have to be difficult, but it all comes down to successful research, planning, data and insights, along with quality execution and reporting to make it effective.