5 reasons content marketing is critical for B2B technology businesses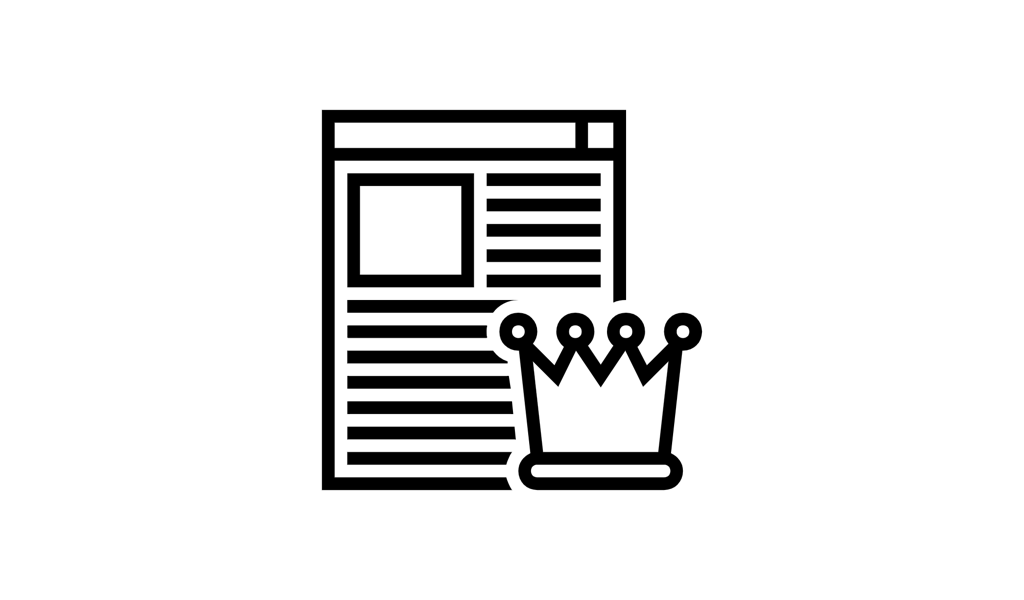 Digital marketing is becoming more and more powerful in the technology industry, allowing firms to expand their reach beyond traditional marketing methods. B2B tech firms are able to attribute an increasing number of marketing qualified leads deriving from a digital strategy that spans channels.
Content marketing needs to be at the centre of this strategy. More than 69% of B2B technology firms are already applying content marketing; 64% of which claim success with their strategies.
In today's digitally dominated world, the majority of consumers begin the research stage of their purchasing process online. They may even be in the research stage without having the need to buy. Such research helps them to make the best possible purchase decision. Therefore, it's vital that you have informative, unique and engaging content readily available to help aid their decision. And this is where content marketing comes in. But just why is it so important? Below, we've listed five key reasons as to why content marketing is critical for B2B technology businesses:
1) It allows you to keep ahead of trends
Technology is constantly changing and evolving, and your content marketing efforts need to reflect this. You want to represent your business as the authoritative voice in your industry, so you need to keep up with these changes and reflect them in your marketing activity.
Content marketing provides you with a voice. You can use it to be the first to demonstrate your knowledge on a particular industry change or innovation and establish yourself and your business as a thought leader amongst your target market. By knowing your market and what they want, you can monitor topics that are of interest to them and create content that will engage them.
2) It makes you consider your customers need
Your content should be tailored for your target audience and buyer personas. Think about what their objectives, pain points and challenges are, and use this information to create content that provides a solution to these issues and allows them to achieve their objectives.
Create content for each stage of the buyer journey – from research to engagement to purchase – so that way, whatever stage of the process a customer reaches you, you'll be able to cater to their specific needs. Competition in the tech industry is fierce, so continually considering the needs of your target market is likely to give you the competitive edge.
3) It forces you to focus on what matters
When creating content for a B2B tech business it's important that you don't get bogged down in the detail. Make sure that your audience can understand the key benefits of what you are saying without having to re-read or re-view it several times. In business, time is precious, so make sure that the content you create is concise, informative and to the point.
Don't assume everyone has the same level of technical knowledge as you when creating your content marketing pieces, and make sure that that the information you provide is accessible to everyone. Talk to pain and business value, not product specifications or technical jargon - there is a time for that later in the buyer journey.
4) It makes you consider marketing channels that you wouldn't necessarily associate with your business
When asked, most people would associate social media, particularly the likes of Twitter and Facebook, with B2C businesses. However, such platforms are having a growing and significant impact upon B2B business, particularly those operating with the technology industry, and provide platforms for content marketing that cannot be ignored.
Whilst the approach B2B businesses need to take towards social media may need to be slightly more formal than their B2C counterparts, it doesn't mean that businesses can't use this as an opportunity to engage with their target audience. After all, maybe today it's about 'Business to Human' more than 'Business to Business'?
5) It makes you keep an eye on your competitors
Track what your competitors are doing – after all, if you're going to differentiate from them, you need to know what content they are creating. Effective content marketing is built on research and data, so going through this process can bring up some fascinating insights.
Monitor their social media, blog pages and content and you'll not only see what they're up to but also get an idea of what's working, which you can then feed into your own content marketing strategy.
If you want to know more, check out our Ultimate Guide to Inbound Marketing for B2B Tech Companies.