Enterprise SEO Strategy, What Is It and How Do You Develop One?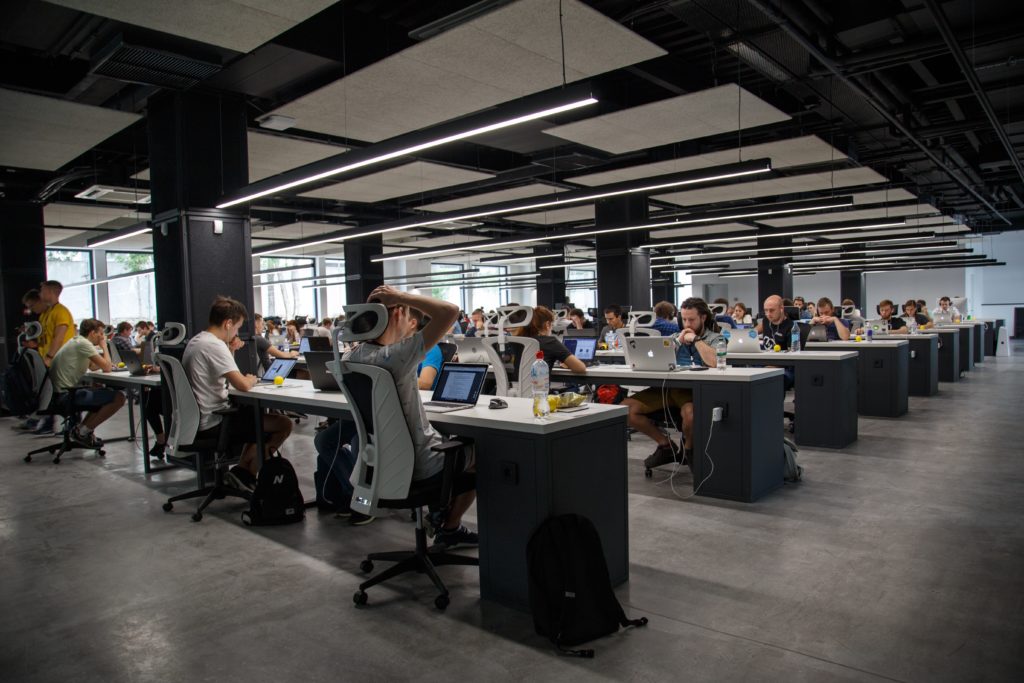 When it comes to marketing your business, SEO (Search Engine Optimization) is one of the most important tools available.
SEO can be complicated, and it changes all the time, making this area of marketing a full-time job. For larger enterprises, your SEO strategy will look considerably different from that of a small, local business or an individual.
In this article, we'll look at what an enterprise SEO strategy would typically look like, and how to develop one that works for your business. Let's start by defining what SEO actually is.
What is SEO?
SEO is how we increase a website's visibility in search engines like Google with the goal of generating more traffic to the site, more customers, and ultimately more money.
It's a crucial part of any digital marketing strategy. In fact, organic search accounts for 94% of all web traffic, and 45% of enterprises invest upwards of $20,000 on SEO every month.
For larger enterprises, SEO strategy will be a little different from that of a smaller organization with a local audience. Let's explore that distinction in a little more detail.
How Enterprise SEO Differs from Regular Or Local SEO
Bigger enterprises will need to take a different approach from smaller, local businesses when it comes to digital marketing strategy and SEO. Here are some of the main differences:
Enterprises tend to be larger in every way, with more traffic, more employees, more content output, and a bigger marketing budget
Enterprises usually have more authority and brand recognition from the beginning, and they'll be competing with similar organizations
Enterprises will typically use larger SEO teams, where each member has a specialized role to play. In a smaller organization, there may be only one person taking care of SEO in addition to their other duties.
As enterprises will usually have a larger volume of traffic anyway, their SEO strategy may focus on generating small percentage increases in traffic, which can translate to a significant amount of revenue. Smaller operations with a smaller presence will take a different approach.
Enterprise SEO is usually location independent. These businesses have customers all over the world and want to target as many as possible regardless of where they are. Local businesses will typically lack this capacity and focus their SEO on prospects in their surrounding area.
Now let's take a look at how to develop an enterprise SEO strategy.
How to Develop an Enterprise SEO Strategy
Understand Google
When it comes to SEO, it's all about Google. Understanding Google's processes and how to rank high in the search results here is a vital first step before beginning your SEO strategy. Let's take a look at some things to get familiar with.
Keyword and Keyword Research. These are specific words and phrases to include in your content that your ideal readers will be likely to search for. If you want to target people who are searching for 'digital marketing', for example, you should build content around that topic and it should include the phrase several times.
Search volume. This is the number of searches for a specific keyword in a given period. Keywords with a higher search volume are worth building content around as they'll result in higher traffic, but they may also be more competitive.
Google answer box. When you type a question into Google, the top result is often a snippet of text in a box with a link to the original page. Getting your site in an answer box is even better than ranking number 1 in the search results page, so it's a highly coveted position for marketers.
Google invests a huge amount of time and energy into making sure their platform provides the most accurate and useful search results for its users. To rank high in Google, then, you'll need to create content that really benefits readers.
Produce Valuable Blog Content That Does Its Job
The content on your website's blog should be as valuable and informative as possible if you want to rank high in Google's search results.
Improving content has led to a 2,000% increase in blog traffic and a 40% increase in revenue, so this is one area where enterprises can really make a difference. Here are some tips to create the most Google-friendly content:
Keep it relevant and on-topic. Your blog article should deliver what it promised in the headline.
Target the right keywords, so your content shows up in the right readers' searches
Make your content scannable and easy to read. Reader attention spans are short on the internet. Use bullet points numbered lists, good grammar, and avoid dense language that's painful to read.
Include relevant images and graphics to make your content easier on the eye
Repurpose and update existing content. For example, take two-year-old blog posts and tweak them so they're relevant for today's audience.
Linking
The links in your content are incredibly important. According to Andrey Lipattsev, the Search Quality Senior Strategist at Google, linking sits alongside quality content as the most important factor in SEO.
Getting links from other pages, and linking to high-authority pages, shows Google that your site is trustworthy and will provide value to readers. That means it's more likely to rank high in their results.
This means it's crucial for enterprises to leverage links as much as possible. Here's how to do that:
Use internal links. These are links to another piece of your own website's content, for example, another blog post you wrote. They're easy (and free) to do and you have complete control.
Generate backlinks through outreach campaigns. If you have a piece of content or research that might be valuable to another blog or website, reach out to them and ask if they'd like to link to it. It can help improve their own content while gaining you a valuable external link.
Guest post on other blogs and sites. Writing a guest post for another (high authority) blog with a link to your site at the end is a great way to generate a lot of traffic and boost your SEO score.
Track Your SEO Progress and Make Changes
Perhaps the most important part of an enterprise SEO strategy is monitoring your progress and making tweaks accordingly.
If you do this right, you'll get constant feedback on the impact of your SEO which you can use to improve your process and get even better results.
To start, you'll need to determine which metrics to track. Here are some of the main ones:
Your organic reach — the number of people who see your post as a result of unpaid distribution
The amount of traffic a certain page is receiving each month
The conversion rate — how many visitors to a page end up becoming a customer or taking some other desired action. The inverse of this is bounce rate — how many customers leave the page without taking further action.
Your search ranking — how high a certain page appears in Google's search results for a particular term
Your link profile — an overall picture of the links to and from your site. A good link profile will feature lots of external links from reputable sources.
By closely tracking these metrics and paying close attention to how your SEO activity impacts them, you can figure out what's working and pinpoint areas that need improvement. This scientific approach to SEO is the best way to ensure consistent, reliable results.
To find out how 93x, a B2B Digital Marketing Agency, can help your enterprise define and shape its own B2B SEO strategy, get in touch with us today.