The Top Digital Marketing Strategies for Tech Companies in 2020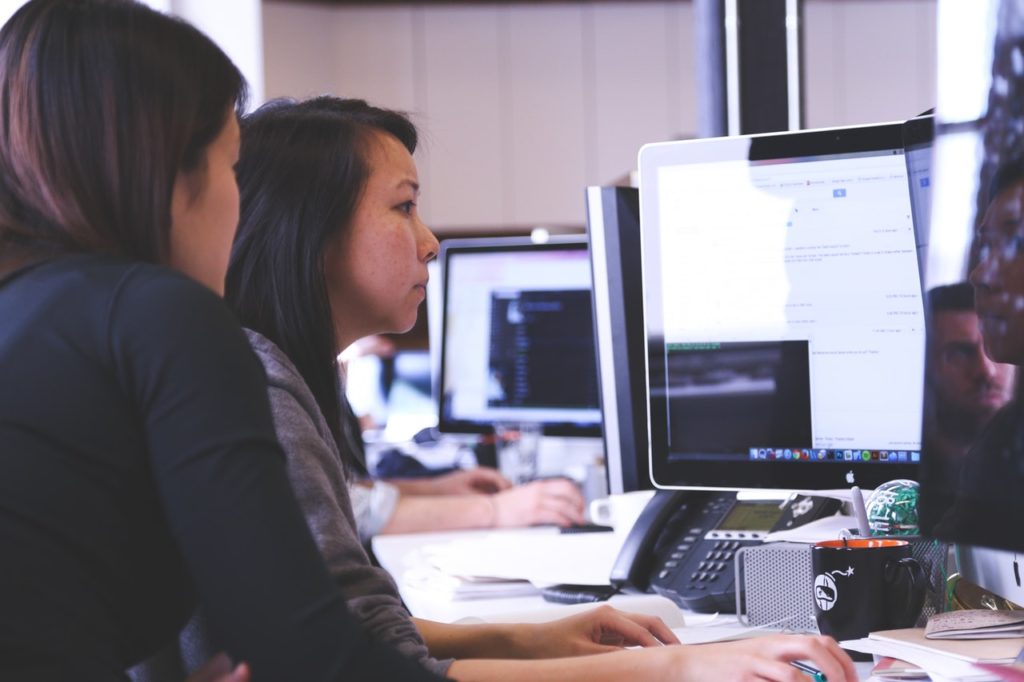 The tech industry spans a wide range of different areas and is a huge market. For companies in tech, digital marketing is crucial, and getting it right can mean the difference between mediocrity and great success.
Fortunately, there are plenty of avenues to do this. In this article, we'll dive into just a few of the main strategies tech companies can use to dominate with their marketing.
Content Marketing and SEO
Content marketing is a hugely important channel no matter what industry you're in. Nearly 50% of buyers view 3-5 pieces of content before engaging with a sales rep, which highlights just how important it is to make a good first impression here.
Your blog is the face of your brand and business, and more importantly, it's the channel through which new customers find you, get to know you, and develop trust in you. By prioritizing SEO and creating valuable content, you can rise to the top of search engine results and reach an incredibly wide audience.
When it comes to digital marketing for tech companies, good content is especially relevant. That's because they're the perfect medium for explaining what you do and breaking down your service into more digestible language. Many tech products are complex and cutting-edge, and it's crucial to show readers what you're about in language they'll understand.
Email Marketing
Email marketing is unbelievably cost-effective. It's thought that email generates $38 for every $1 you spend on it, a staggering 3800% ROI.
Email works so well because you're contacting subscribers directly: your audience here is made up of people who have consciously opted in to receive communications from you. It's closer to the bottom of the marketing funnel, where your prospects are on board with your brand and maybe getting ready to make a purchase if they haven't already.
For digital marketers in tech, email is a great way to keep educating your audience and gently reminding them of what you can offer.
Social Media
Social media is extremely widely used. 90.4% of Millennials, 77.5% of Generation X, and 48.2% of Baby Boomers are active social media users. This means it represents an enormous audience for tech companies.
In fact, 83% of B2B marketers use social media, making it the most commonly used marketing channel for B2B.
Of course, there are a number of different platforms and they differ in some pretty important areas. Each has its own pros and cons for tech marketers. Let's start with the most popular for B2B marketers: LinkedIn.
LinkedIn
A staggering 95% of B2B marketers use LinkedIn for organic content marketing. This means, as a tech company, LinkedIn is a tool you can't afford to overlook.
The pros of LinkedIn include a very large personal audience (30,000 1st degree connections allowed, compared to Facebook's 5,000), and a highly professional environment. This makes it a goldmine for B2B marketers looking to connect with other businesses and clients.
On the downside, LinkedIn isn't a great platform for reaching younger people who aren't yet working professionally. There's also a 600-word post limit, which can be a challenge when communicating complex tech ideas.
Twitter
77% of B2B marketers use Twitter, making it the second most popular platform.
The pros: Twitter has a large reach, with around 330 million monthly active users. There are also several different options for promoting content. It's a good blend of businesses and individuals.
The drawbacks of Twitter are that advertising is expensive compared to other platforms, and it's harder to accurately measure success.
Facebook
76% of B2B marketers use Facebook to distribute content.
The pros of Facebook include its incredibly large overall audience, the largest by far of any social media platform. Facebook has almost 2.5 billion monthly active users, making it possible to target any audience you want. On top of that, it's easy to target PPC ads due to the large amount of user data Facebook stores.
The cons: moderation can be fickle and posts can be removed for all kinds of reasons. It's also pretty much necessary to pay if you want to achieve any kind of success, and there's a lot of work and maintenance required to keep your page relevant.
YouTube
59% of B2B marketers use YouTube to distribute content, which makes it a little less popular than the other platforms. That's no reason for tech digital marketers to overlook it, however — YouTube has some unique features that make it worth serious consideration.
The pros of YouTube: it can be a fantastic SEO tool, and every video has at least the potential to go viral and generate enormous traffic for months or even years to come. Video is the medium of the future: Cisco predicts that by 2022 videos will make up 82% of online traffic, a 15 fold increase on 2017.
The cons: YouTube's own advertisements can interfere with your message and disrupt your videos. YouTube is also more geared toward B2C viewers, although this may be changing — 59% of executives say that, given a choice, they'll choose video content over text.
PPC Advertising
PPC or pay-per-click advertising is a marketing model where businesses pay every time somebody clicks through an ad to their site.
It's an alternative to organic marketing that can be a solid digital marketing tool for tech companies. It can pinpoint ads better, as it's targeted at people who have already expressed an interest.
In addition to that, PPC is also flexible and agile: it's easy to simply roll out ads and tweak them based on real-time feedback.
Building the Right Relationships
For tech companies in digital marketing, a good way to spread the word beyond your own sphere of influence is to reach out to other publications and influencers.
It can take a while to build the necessary relationships and show journalists and bloggers that you have something to offer, but the rewards can be huge. Plus, if you're already an established business it can be much easier to make that first contact.
Some ways you can work with other publications include:
Guest posting to well-known blogs and news sites
Getting feature articles published about your company
Asking bloggers and journalists to link to some of your assets (like research and in-depth guides). This can enrich their own content while bringing traffic to your page and boosting your SEO score
For tech companies, digital marketing is all about showing everyone what you have to offer in a language they can understand. The world of B2B SEO and content can seem daunting at first, but once you've mastered the basics you'll start seeing real improvements in your bottom line.
To find out more about how 93x can help you optimize your marketing, reach out for a chat today.