6 Web Design Traps B2B Tech Companies Should Avoid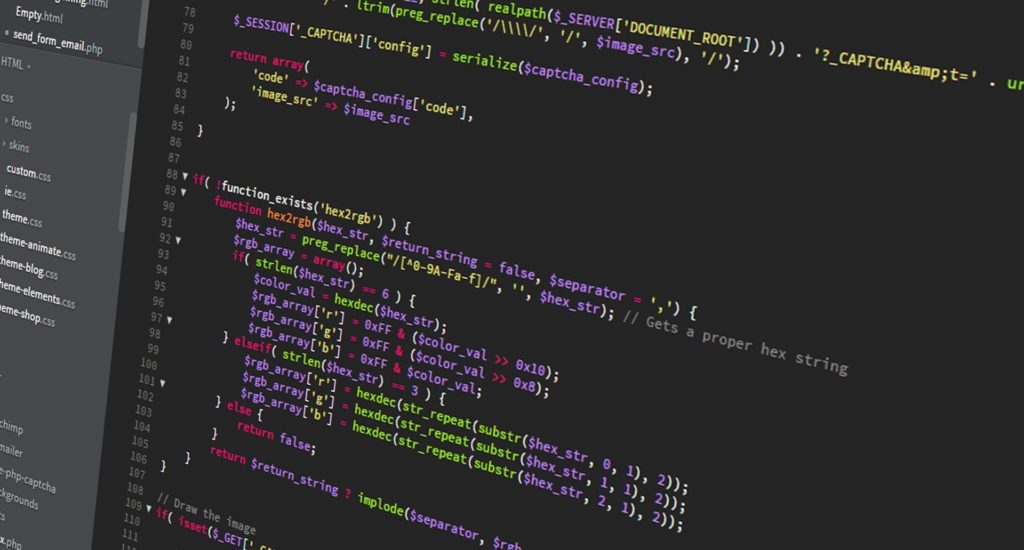 Building a new website for a B2B tech company is always going to involve a lot of hard work and research. In the hope of helping marketers to save time and effort, this post highlights some of the most common website design traps we've seen B2B tech businesses fall into and you'll want to avoid at all costs. With a bit of luck, reading about them now will prevent you from falling victim when the time for a website design and development project comes.
1 - Too much clutter
One of the main problems that can lessen the effectiveness of a B2B tech website is too much clutter. Often, companies have to consult a number of different stakeholders during the web design process to ensure they have buy in and that the project will achieve objectives. Be sure not to end up with disjointed mess by attempting to incorporate too many different voices, ideas or features. Sometimes dealing with technical product offerings it is easy to get lost in a web of technical content or product features that doesn't cater to the needs of your buyer personas.
2 - Complicated language
While B2B technology companies selling to other businesses should aim to include all the most relevant info about their products or services, the final content for most pages should be straight and to the point, particularly at the top levels of an information architecture.

Do not make the mistake of overcomplicating things for no good reason. If you have something that needs to be explained in more detail, try creating 'pillar pages' that allow the visitor to move through your website and gain more info as and when they need to do so.
3 - Unclear User Journeys & UX
If you are truly building an inbound marketing focused website that will deliver more leads, then a clear information architecture, clarity of user journeys and clear call to actions are key. Without these things being implemented (based on strategy, data and research), you're going to miss out on a lot of potential leads, conversions, and sales.
At the beginning of the project during the 'discovery and definition' phase, it's important to map the user journeys and UX out clearly, aligning it with your content strategy for the website and target buyer personas. This can be done through user journey mapping and prototyping/wireframing as an output.
4 - Poor content
You might think that B2B companies have no need for a blog, but you're wrong. Adding a blog page to your website is an excellent move because it will increase the number of URLs you have indexed within Google search results built around your organic SEO strategy. The move will help to boost the number of visitors landing on your domain from 'longtail' search terms.

The 'static' content of the key pages of your website is also key. We often see technology companies diving straight into their product features and functionalities, and missing out some of the high value, business focused, branding building content that can drive decision making in your favour. Why you exist, your story, your beliefs, your people, your vision for the future and the business value delivered by your solution can all be critical in driving new revenue, and even more so if the decision making unit you are selling to contains some c-suite level stakeholders. Don't forget about the emotive side of your marketing messaging.
5 - Choosing the wrong CMS
Our research has seen WordPress is still the most popular content management system for B2B companies all over the world, and while there are alternatives out there, it's sensible to select a tried and tested CMS used by millions of others.

One of the most common pain points we come across from the marketing teams we work with inside our clients is a lack of agility. Marketers need to be faster and more flexible than ever before, and shouldn't be held back by technology. You need to choose the right CMS to empower yourselves as marketers when it comes to day to day tasks such as editing content and creating new landing pages.
6 - A lack of planning
Saving the best until last - this is always the biggest risk to your website design and development project.
It's too common for projects to get underway with tight timelines from the offset (i.e. already behind schedule), a lack of strategy, no project planning and limited buy in or alignment from across the business. We've seen it before, and this is the perfect storm for a website project to go wrong.
A successful website design project should output much more than just a website that looks good. It needs to be based on research and data, aligned to buyer personas, have a clear content strategy, carefully planned user journeys, tailored call to actions, brand guidelines to work from and have considered SEO requirements from the offset. These things are the foundations of any successful project, i.e. a project that delivers results. If you rush into designing something before undertaking this strategic work, it's unlikely that your new site will really make an impact inline with business objectives.
Now you know about some of the worst web design traps your B2B technology company will need to avoid during your next website design project, you can move forward, safe in the knowledge that you're going to get things right!
Read more: Guide to Web Design for B2B Technology & Software Companies