Guide to optimising content strategy for inbound marketing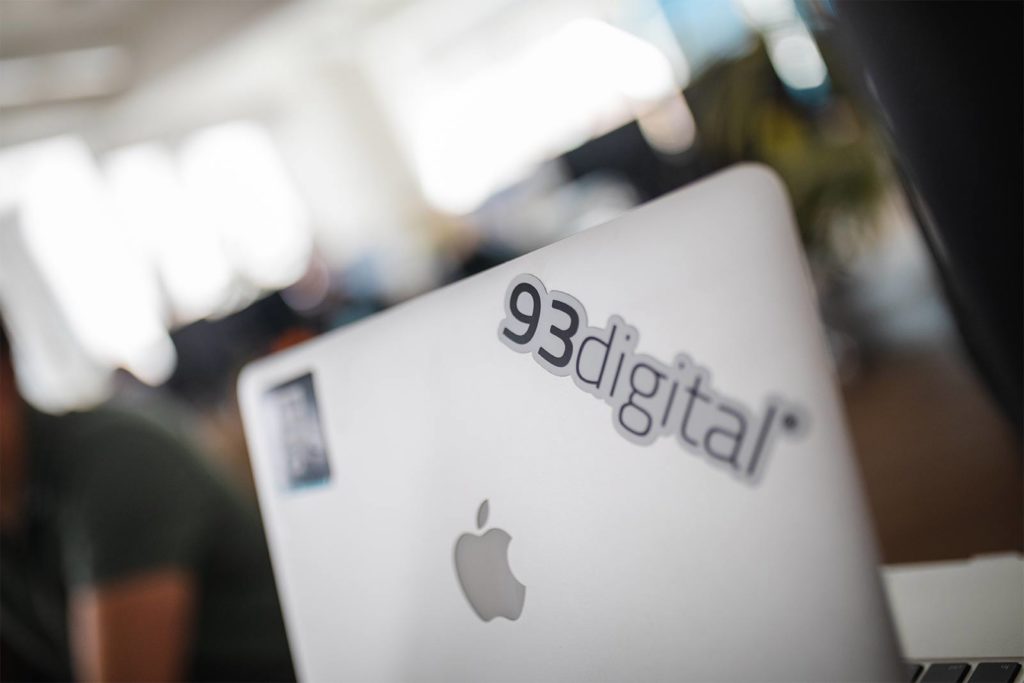 Marketing teams working for B2B technology companies will often have to produce an incredible amount of content for their inbound marketing strategies. We feel your pain. However, it's essential that you think long and hard about the nature of that content to ensure it has the biggest impact possible.
Below, you will find some ideas, tips, and best practices for optimising your content marketing strategy for inbound marketing. Use this article to ensure you leave no stone unturned and produce the best blogs, white papers, viral videos, and anything else you might consider as part of your lead generation plan this year.
Read more: Guide to Inbound Marketing for B2B Technology Companies
How to optimise content for inbound marketing
Map content onto buyer personas
It is vital that your team produces content with your audience in mind. Take a look back at your market research and user personas, and attempt to learn as much as possible about the people you wish to target with your blog posts - specifically their main challenges and pain points.
Think of the perfect hook
In most instances, you only have a couple of sentences to hook the reader before they'll click away from your page and look elsewhere. So, ensure the content at the top of your page contains something that will encourage people to continue reading. Be as informative as possible and try to offer some new ideas for the best outcomes.
Publish at the right time
Art or science? Who knows, but there certainly is a lot of debate about when to publish content, and lots of conflicting research. You can try to take a look back at your website analytics and social media insights to work out the best times to publish your content online. It makes sense to put it on your website when the most people are likely to have a moment to take a look. You can find out all that information in advance, and paying attention to it should mean your content gets more views, shares, and interactions.
Consider SEO
Defining a content marketing strategy and then thinking about SEO afterwards is like building a website and trying to SEO it afterwards - it's difficult and annoying. Search engine optimisation is the process of making sure your website links appears as close to the top of search results pages for relevant keywords as possible. The blogs you create can make a massive difference to your success, and so it is critical that you consider all your most valuable keywords and phrases when creating the content.
Mix up the format
Like it or not, most people don't feel like they have enough time to read lengthy passages of text online unless it's incredibly important. So, there are lots of potential site visitors who won't bother reading your blog posts unless you make it seem like they would miss out by not doing so. With that in mind, try to use visual formats of content - like infographics, videos or any other kind of data driven report style as much as possible.
Add a call-to-action
While you don't have to include a call-to-action in every piece of content you produce, sometimes using one will help to improve lead generation and push a few of those B2B buyers and researchers onto the next stage in the buyer journey. Think about where your piece of content sits in the buyer journey, and tailor the call to action so that it is inline with the next most appropriate step for your prospect.
Listen and learn
The thing that marketing teams forget to do the most is to listen and learn from the successes (and failures) of their content marketing. If you see good results from a blog post, it might be a signal that you should invest more budget into that particular theme or topic - you can use analytics to build the business case for creating a video or infographic, by demonstrating that there is demand for this type of content. Always be learning from your data!
You should now have a reasonable idea about what it takes to optimise your content for inbound marketing. Now you just need to pass this post to your inbound marketing team and ensure they consider all the advice when creating new content for your website or anywhere else.

Inbound marketing is usually far more fruitful than traditional outbound techniques, but you still need to consider all the essentials and include some of the concepts from this page if you want to beat the competition and steal the lion's share of your market.