B2B SEO - A Guide in 2021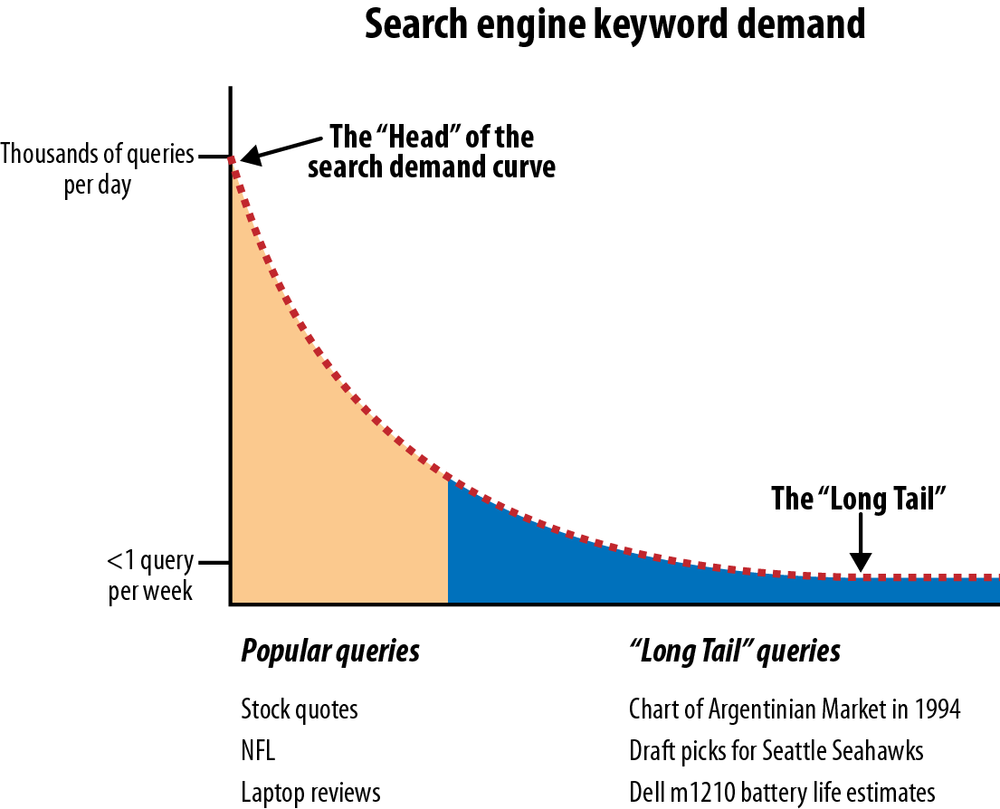 Typing "B2B SEO" into Google will produce more than 30 million results - all of which claim to offer fresh perspectives on the processes and strategies tech marketing teams should employ to achieve their lead generation and ranking goals.

It can seem like an overwhelming amount of information, and many entrepreneurs launching startup companies will understandably struggle to sort the wheat from the chaff.

With that in mind, this lengthy 2021 guide to SEO for B2B technology companies packages all the most relevant tips, tricks, and info into one easy-to-understand article that anyone in the industry can use to ensure they make the right moves and succeed in taking their operations to the next level.

The B2B tech market is highly competitive, and so it is crucial for all brands to employ effective and reliable SEO strategies from the onset. Failure to do that could mean your company loses out to the competition and never reaches its full potential.
Did you know?
89% of

B2B

researchers use the internet to gather information about purchases.
Google has 76.14% of the search engine market share. That means it pays to optimise your site and content for their platform.
B2B researchers will not contact a salesperson until they are around 57% of the way into their buyer's journey, and they conduct around 12 searches before getting in touch companies for a quote.
96% of B2B buyers now look for content backed by thought leaders.
Businesses that blog achieve around 67% more leads per month than their non-blogging competitors.
So here it is, in the shape of one of the longest blog posts ever written! Our ultimate guide to SEO for B2B tech companies in 2021:
1) Why Keyword Research Is Key
As we approach and move through 2021, keyword research is more important than ever before for B2B marketers in the tech industry.

Targeting weak or irrelevant keywords is a waste of time, and so it's vital that all B2B tech companies focus their efforts on learning how to identify the most valuable search terms that will lead interested parties and potential clients to their online platform.

Adding the right keywords to website content, blog posts, meta descriptions, titles, and tags, places your brand in a strong position, and it will ensure the most suitable searchers encounter your domain and content when using the internet to research purchases.

Keyword research is a cornerstone of effective SEO strategies, and throughout this section, we'll provide you with a wealth of information alongside a short and simple "how-to" for anyone just starting out in the industry.
Keyword research facts:
Fact 1: Keyword research is an ongoing process based around trial and error. You can't stop the moment you identify the most suitable search terms because the landscape is constantly evolving. Keeping your keyword list up-to-date is critical for B2B SEO success.

Fact 2: Identifying niche markets is essential for effective keyword research. That is how you will discover terms with hefty search volumes and low competition.

Fact 3: Relevance should always take priority over density when it comes to using keywords within your content. Google can penalise you for publishing articles or text with high keyword densities, and so you should avoid that at all costs. Keyword stuffing is not a sensible move for B2B tech companies.

Fact 4: Competitor keyword research is vital if you want to stay ahead of the competition and steal the lion's share of the market. Keyword streams will assist you in learning more about the terms used by rival brands.

Fact 5: Achieving high rates of organic web traffic is still the most desirable goal for B2B tech companies. Effective keyword research and implementation will lead to higher rankings, more clicks, and better conversion rates.
How to judge the value of keywords:
When it comes to B2B tech SEO, there are some prime factors you need to consider when attempting to define strong keyword. If your search terms don't match all of the criteria listed below, you'll need to go back to the drawing board and start again.

Still, the process of working out whether or not you're on the right track is pretty simple thanks to the many keyword research tools available today (but more about those in a moment).

Here are the stipulations your keywords need to satisfy for the best outcomes:
Low competition

Unless you have a budget large enough to take on some of the leading global brands in your industry, it makes sense to target low-competition keywords that meet all the criteria on this list.

In many instances, that will mean identifying long-tail (more than 3 words) search phrases, location-based terms, and keywords directly related to your brand name or tech products.

Tech companies with considerable SEO and marketing budgets can target relevant short tail keywords, but it's often best to use a mix of the two.
Monthly search volume

Assessing the search volume of any potential keywords is a must if you want to drive as much traffic as possible to your domain. There are plenty of keywords out there with little or no competition, but that usually means nobody is using them, and so they're not much use to your tech company.

Thankfully, most keyword research tools will offer information on monthly search volumes, but the issue is that many of them use different metrics. That means B2B SEOs working for tech companies will need to educate themselves about the most sensible ways of interpreting the information provided by their tool of choice.
High relevance
Regardless of anything else, it is paramount that all the keywords you select for B2B SEO are relevant to your brand, products, or whatever else you're looking to promote. Do not make the mistake of believing the old wives tale that any traffic is good traffic!

You need to aim for the highest conversion rate possible, and you'll never achieve that outcome if your site ranks for irrelevant terms. Most of the people who land on your pages will have no interest in your business or products if you do that, and so they are unlikely to get in touch or make a purchase.
Understanding the long tail of the keyword demand curve:
While it's often handy to deal with keywords that have thousands of searches every single day, research shows those short-tail terms only make up around 30% of overall searches made on the web every month.

The other 70% of searches in the "long tail" account for most of the information retrieved from the internet. Some of those terms and phrases might only get a couple of searches each day, but they tend to produce higher conversion rates when used correctly.
How to assess keyword difficulty:
SEOs working for B2B tech companies will need to make accurate predictions concerning whether or not it is possible to rank for specific keywords when developing their strategy.

Nobody wants to fight a losing battle and waste their time and energy targeting keywords for which it is almost impossible to rank, and that is why tools like Ahrefs show keyword difficulty and keyword competitiveness metrics. Use tools of that nature, and some of the ones listed below to take an educated guess on how each of your potential keywords will perform.

Unfortunately, there is no way of knowing for certain until you publish the page or content. Google keeps its cards close to its chest, and the truth is that nobody understands "exactly" how it ranks pages.
The best tools for keyword research:
Google AdWords Keyword Planner
While you need an active AdWords campaign to make use of this tool, it's arguably the best piece of kit on the market for tech companies looking to improve B2B SEO. Simply type a keyword, and you'll see the average search volume. You can look at the information based on your chosen date range which is handy as that will assist in helping you to identify peaks and troughs as well as trends.
'Keyword Tool' is an incredibly simple platform you can use to gain keyword suggestions for your tech company. Input your chosen search term, and Keyword Tool will provide you with no less than 750 suggestions you may wish to consider. It also lets you know about popular questions people type into Google that contain your keyword of choice.
Mentioned previously, Ahrefs Keyword Explorer is an essential tool for B2B tech SEOs. Not only does it provide you with information relating to search volume, but it also lets you know about keyword difficulty, SERP position, estimated click numbers, and more. Ahrefs is also perfect for learning more about backlinks, and it even gives you an estimation for how many backlinks you'll require from external sites to rank within the top ten for your chosen keyword. That will save you a lot of time and hassle!
Remember when we spoke about the importance of researching the keywords targeted by your competitors? Well, SEMrush is currently the best tool on the market for making light work of that process. All you have to do is input the URL of your rival's website, and SEMrush will let you know which keywords they rank for organically, and which keywords they are paying to target.
We're big fans of Inbound Marketing for B2B tech companies, and so it would be hard not to mention HubSpot when it comes to inbound marketing. HubSpot's powerful marketing automation tool is full of features and functionality to help deliver powerful digital marketing campaigns, and their content strategy tool can help you research keywords and volumes.
Other keyword research tools you might want to look at:
MOZ Keyword Explorer
FATRANK
Ubersuggest
Google Correlate
A step-by-step process for keyword research:
If you've come this far, and you're looking for the simplest and most straightforward step-by-step process for keyword research without any jargon or frills, try this out:
Come up with a list of keywords using one or all of the tools listed above.
Check search volume, difficulty, estimated clicks and all other details using the same tools.
Identify keyword variations and related terms you can incorporate into your blog posts, website content, tags, and titles, etc.
Test your findings and assess your predicted results by implementing the chosen keywords.
Measure and monitor organic search visibility, traffic, acquisition and SERP rankings.
Go back through everything and make changes or improvements as necessary.
2) Website & Technical SEO
All B2B tech companies will need to invest time and effort in making sure they follow website and technical SEO best practices to ensure optimum results from their campaigns. If there are issues with your domain's technical SEO, there is a chance your other optimisation efforts will not generate the outcomes you expect.

Considering that, this section will give tech marketers the lowdown on everything you need to think about when setting up a website and ensuring you give it the best chance of high and relevant rankings for chosen keywords.
Did you know?
61% of marketers claim improving organic web presence is a top priority.
Organic traffic makes up around 31% of a website's total traffic, and it can produce a 20-25% conversion rate.
40% of B2B researchers use mobiles as well as desktops to search for information and products.
Only 11.8% of companies invest in responsive website designs, meaning it is possible to gain the edge over the competition with ease in many instances.
Updating existing website content can boost Google rankings by up to 111%.
Introduction to website and technical SEO for B2B tech companies:
If you own and run a tech brand looking to sell software, physical products, or anything else to other businesses, it is essential that you ensure your website's SEO approach cuts the mustard.

That means making carefully-planned alterations to your pages, tags, and just about everything else to give the domain the best chance of appearing within the most relevant search results organically. You will achieve that goal by:
Ensuring search engines like Google and crawl and index all your website pages without any issues.
Publishing high-quality content that matches the intent of the researcher.
Making sure you give crawlers the correct signals so they understand the internal structure of your domain.
Assisting search spiders in understanding the context of your website.
Giving search engines many reasons to trust your site and consider it an authority thus ranking it above your competitors.
How to set up your site for SEO:
Technical SEO refers to the process of setting up your website and optimising it for search engine crawlers to index. By following technical SEO best practices, it is easy to ensure Google, Bing, and the other search engine giants can crawl, understand, and index your domain correctly within search results.

Take a look at some of the bullet points before to learn more about the processes you need to undertake to turn that ambition into a reality.
Specifying your preferred domain
By default, your website is accessible with "www" before the domain name and without it. That's excellent news for your company because it means B2B researchers can land on your pages regardless of how they type the URL into their browser.
However, it's not ideal for search engines because it can seem as though there are two versions of your site. As you can probably imagine, that sometimes leads to indexing issues, loss of page ranking, and duplicated content.

Thankfully, solving the problem is childsplay, and that's the first thing you need to do when improving your domain's technical SEO. Here's the process you need to follow:
Register with Google Search Console and make sure you verify all versions of your site.
Click "Site Settings" and set your preferred domain.
Go to your CMS and do the same thing. If you use WordPress, the option you need to click is under "general" and then "settings."
If you get stuck with anything, there is a short instructional video HERE that guides you through the entire process.
Optimising the Robots.txt file
Robots.txt is a file you will find within your website's root directory that tells search engines which pages they're allowed to crawl and index. In most situations, there is no need to make alterations to the file, but for the purposes of technical SEO, you'll need to check it at the very least.

It's vital that you remove any false blockings that might prevent search engine crawlers from indexing your most vital pages. For full details of how to optimise your Robots.txt file, click here.
Optimising URL structure
The way in which you format your URLs is critical for technical website SEO, and it is essential that all B2B tech companies take the time to follow the best practices bullet-pointed below.
Use keywords but avoid keyword stuffing.
Remove unnecessary words or characters.
Make the URLs short and to the point.
Always use dashes (-) to separate words within the URL.
Opt for lowercase over uppercase.
CMS tools like WordPress will do implement those best practices on your behalf whenever you create new website pages, but it's still sensible to double-check everything before you press publish and the content goes live. Also, most CMS tools will use the entire page title within the URL unnecessarily.

For example, WordPress might suggest a page containing 5 tips for technical SEO should be titled "www.yourdomain.com/5-tips-for-technical-seo."

In that instance, changing the URL to "www.yourdomain.com/technical-seo-tips" would be a wise move. You will remove the unnecessary words to make it more targeted and easier to remember. It's all starting to make sense now, right?
Improving navigation and website structure
According to Google, a well-designed website structure helps webmasters to point crawlers in the right direction and ensure the highest rankings for the pages that matter most.

For B2B tech companies, an effective structure will also feed into a strong website user experience and make it easier for potential customers to source the information they require without getting bored or frustrated.

For full details of the best practices and lots of tips for suitable website structures, check out this in-depth article from Neil Patel.
Adding some breadcrumb menus
For those new to technical SEO, breadcrumb menus comprise of links at the top and bottom of pages that enable users to navigate back to their previous page or the homepage of the website.

Not only does this make it easier for those landing on your domain to get around, but it also helps to reinforce the perceived structure of your site to search engines. You do that within your CMS.
Implement structured data markup
Whilst still very few websites are currently using it, particularly in the B2B space, structured data schema markup can dramatically help to improve search engine visibility for your website.
Schema allows you to markup your website to make it easier for search engines to navigate around data and understand everything. In doing so, they can then improve how your website then appears in the search engines, making everything easier to find for potential customers.
Structured data is far too big a topic to cover here, but we recommend having a read of this blog post for more information.
Optimising your 404 pages
If someone clicks a link to a page on your website that no longer exists, it is vital that you have an optimised 404 page in place. That page should let the user know the original content is no longer available, and it should contain all the same navigation links as the rest of your domain.

You can even add a section that offers relevant suggestions to the user if you have similar content in place somewhere else on the website. Most WordPress themes include optimised 404 pages, but if you need to create one, make sure it includes all the elements we just mentioned!

Other technical SEO steps you need to take include:
On-page SEO principles:
We've included a checklist here for B2B tech companies that want to improve their on-page SEO. It's much simpler than dealing with the technical stuff in the last section, and it's easy-to-understand.
Start title tags with your keyword
Leverage SEO-friendly URLs
Add modifiers to the title
Wrap your title in an <h1> tag
Use engaging images and media to reduce bounce rates
Wrap all subheadings in <h2> tags
Place your keyword within the first 100 words of content on the page
Add some outbound links (that helps Google to determine the topic of your website.)
Add some internal links
Ensure image file names include your keyword
Post lengthy content (the average length of content within results on the first page of Google search is 1890 words)
Optimising for local SEO and using SEO tools:
Most B2B tech companies will look for clients all over the world, and so local SEO is not as important for those brands as it would be for firms selling products in a particular area to a specific market.

However, there are some instances in which local SEO could produce favourable results, and so it's worth taking a look at this informative post from Brainchild Studios if local SEO is on your to-do list.

When it comes to the best tools and software you can use for website and technical SEO, this article from Search Engine Journal seems to contain just about everything worthy of your time.
Should B2B tech companies outsource SEO?
There are many leading B2B tech companies out there that choose to work with specialist B2B SEO agencies that understand their sector, but also look to build in house SEO teams.

For instance, outsourcing SEO should give you the best chance of making sure you achieve optimum results in the fastest timescale. That is because you will research your SEO partner and ensure they have all the necessary knowledge and expertise to achieve the desired results.

Professionals who spend their entire working day helping brands with their optimisation strategies tend to work fast and have a high level of internal skill, experience and technology.

Still, there are also downsides in that outsourcing SEO can become rather expensive. You also end up in a position where you have less control over your domain because you rely on others to make improvements and boost your rankings.
3) The Importance of Link Building
Link building is the process of obtaining backlinks to your tech company's website in the pursuit of improving search engine rankings. There are endless ways in which it is possible to achieve that goal, and in this section, we'll go through some of the most fruitful strategies that tend to work well for B2B brands.

Of course, originality is sometimes the best approach, and you know your business better than anyone else. So, feel free to play around with different ideas and concepts as you encounter them. So long as the links come from authoritative websites, it's difficult to go wrong.
Did you know?
Google Search Quality Strategists conducted a survey that determined the two most vital elements for high rankings are link building and quality content.
Lists posts receive 74% more links than any other type of content.
Interest in guest posting services has increased by 112% since 2005.
Content-based link building is the most reliable tactic.
70% of links search users click are organic.
Why B2B tech companies need to focus on link building:
B2B marketing is all about promoting brand awareness and authority. You can do that in a few different ways including relationship building in the real world, showcasing an impressive portfolio of products, and building a highly-visible online presence so B2B researchers can organically discover your brand.

Link building is a crucial part of SEO that helps to determine Google rankings and ensure your domain appears as near to the top of the page of search results as possible.

In much the same way as content marketing can drive traffic and increase conversions (more about that in the next section), developing a robust link building strategy is vital for all tech companies looking to market their products to other businesses.

Links placed in the most suitable locations can encourage B2B researchers to understand the nature of your operation and discover your website without clicking paid ads or searching specifically for your chosen targeted keywords, and that is why all tech companies must include a link building process as part of their wider marketing model.

The key to success is creating content to which relevant webmasters want to link on their domains. As Brian Sutter from Forbes.com once said:

"Sadly, much of the content being published is simply not worth linking to. 75% of it is getting zero inbound links. So forget the 'more is better' approach to content if you want links. Go with quality instead."
10 effective link-building strategies all B2B tech companies should consider:
1) Creating linkable content
Linkable content can be absolutely anything from blog posts to press releases, and from news articles to video clips. The idea is to design content of value that offers something to your audience.

Follow the latest trends and attempt to capitalise on them as much as possible. There is no harm in identifying the strategies employed by your competitors and replicating them with your organisation's branded slant.
2) Mentioning influencers
If you create content that mentions industry-specific influencers and links to their websites, those people should notice your blog posts or articles. With a bit of luck, they will see the mention and share the content with their relevant audience.

You could also get in touch with influencers and strike a deal that guarantees they respond to your mention in the desired manner.
3) Conducting the technical groundwork
Nobody is going to want to link to a website that doesn't meet accepted standards, and so it is critical that all B2B tech companies check the stability of their pages and remove any broken links, etc. You should also perform an audit of existing links to your domain and check their quality.

The SEMRush tool offers lots of assistance with that process. If you have any spammy backlinks, it's essential that you add them to your disavow file to ensure they don't damage your rankings.
4) Guest posting
Guest posting is one of the most popular methods used today for producing backlinks. The best thing about that strategy is that you remain 100% in control of all the links pointing to your domain.

It's possible to use blogger networks or contact site owners directly to inquire about guest posting, and there are even some companies out there you can use to outsource the entire process.

If you don't have someone in your team with impeccable writing skills, it is possible to outsource that part of the process to freelancers using one of the many popular freelancing websites you'll discover when conducting a Google search.

It costs next to nothing in most instances, and you benefit from professional writers who know exactly how to get your message across and link to your brand in a natural and organic manner.
5) Reconnecting your existing links
Let's presume you had some high-value backlinks leading to a page on your website that no longer exists. Instead of letting potential B2B clients click those links and see a 404 page, it makes sense to get in touch with the site owners and suggest other pages on your domain that still contain content so they can adjust their link.

That prevents you from losing the high-quality backlink and ensures anyone who clicks it sees something relevant.
6) Partnering or collaborating with other brands
B2B tech companies will want to steer clear of partnering with competing brands. However, it's sometimes possible to get some authoritative backlinks by joining forces with other firms in a way that will not create a conflict of interest.

For example, let's presume your tech company sells office gadgets to business owners around the world, but it doesn't create or provide software.

It's possible that you could link-up (excuse the pun) with a high-end software provider and produce some joint content that benefits both parties.
7) Producing infographics
Infographics are some of the best media types for encouraging backlinks as they provide information in a visual form that is both eye-catching and useful to the audience. Check this article out if you want to learn more about the importance of infographics for link building.
8) Sharing your content on social media
Social media shares often take a backseat for B2B tech companies because marketers tend to presume their audience is located elsewhere. However, organic links come from webmasters who discover your content and believe it has value, and so you'll want to drive as much relevant traffic to your blog posts, videos, and infographics as possible.

Be sure to share everything you publish to your Facebook, Twitter, and LinkedIn profiles at the very least. You never know who might encounter them and feel inspired to provide an authoritative link.
9) Identifying B2B tech forums and community websites
B2B niche tech forums and community websites are ideal places to get some relevant backlinks to your domain. Just don't make the mistake of randomly posting links to your own content everywhere.

You can usually get a link from your profile, and it's possible to obtain many more by commenting on posts, answering questions, and participating in the forum or community as the guidelines entail. That is also a first-class strategy for promoting brand authority.
10) Doing something newsworthy
Publicity stunts are a little hit and miss, but they can be fun to plan and attempt if you have the time and inclination. Getting a mention here and there in the press for your brand is an excellent link building method because many blog owners and industry experts will check the news every day to ensure they keep up with the latest developments.

Many of them also write articles based on the most recent industry-related events. So, consider doing something newsworthy and getting the attention of the media. You could sponsor a charity event, release a new game-changing product, or anything else you can dream up.
Tools for monitoring inbound links:
All B2B tech marketers will need to monitor the inbound links hitting their domain to judge the effectiveness of their link building strategy. You'll also have to make sure you don't have any dodgy links that could harm your ranking as mentioned earlier. With that in mind, it's sensible to become familiar with the following tools:
There are plenty of alternative tools out there if you don't link the user interface or features of any of the ones listed above. However, most B2B marketers and SEOs will use a combination of those platforms to gain relevant information about the backlinks hitting their websites and where they originate.

Again, if you notice any unwanted links, it's paramount that you add them to your disavow file as soon as possible to avoid any issues with Google and other search engine rankings.
4) Is Content Still King?
If you want the fast and simple answer: yes, content is still king… or at least queen! Content marketing is a promotional method used by some of the most successful tech brands in the world, and it's something you need to consider as part of your marketing strategy.

Strategic production of optimised content can not only begin to drive organic SEO traffic acquisition, but by using creative content, it is possible to set your company apart from the competition and stand out from the crowd while achieving lots of publicity and even a few backlinks which will also help drive SEO results. In this section, we're going to delve into the ins and outs of content marketing in the hope of setting the record straight and showing you have much value there is in using various different content forms to promote your tech brand.
Did you know?
53% of marketers claim blogging is their top priority when it comes to content marketing.
Content that includes an image every 100 words receives double the amount of shares as blog posts with fewer pictures.
78% of marketers use press releases as part of their content marketing strategy.
70% of marketers do not have a consistent content marketing plan.
The top B2B companies spend around 40% of their total marketing budgets on creative content.
70% of internet users say they prefer to learn about products through content rather than traditional advertising means.
What are the benefits of content marketing for Tech Companies?
Effective content marketing strategies have many different benefits for B2B tech company marketers, and we've listed some of the most important ones below. Take a moment to read through these plus points if you're new to the concept of content marketing and want to learn how it could impact your results.

Inspiring trust

Regardless of the nature of your B2B tech company and want you hope to sell to clients, a well-planned and consistent content marketing strategy can help to build confidence in your brand and the products you supply.

Trust is vital when striking deals and arrangements with other businesses, and so it's essential to use robust content marketing methods to achieve your goals.

Becoming discoverable and building brand awareness

Your tech company could have the best and most useful products in the world. Your software or gadgets could help to save business owners thousands of pounds each year, but if people don't discover your brand and realise it exists, there is little hope in reaching your sales goals.

Well-placed creative content will ensure researchers from within your target market stumble upon your products or services without you having to force an ad down their throats.

People link to quality content, and as this diagram shows, that is vital if you want to improve Google ranking and boost your SEO.

Establishing your brand as an authority (thought leadership)

There is no getting away from the fact that it's possible to establish your brand as an industry authority through content marketing.

If other business owners see your brand name every time they read an insightful and educational article that contains a wealth of useful information, they will begin to believe your company is worthy of more investigation.

Speaking directly to clients

Content marketing allows B2B tech companies to speak directly to their clients. You can post articles that will remain online for years, and so long as they offer something productive to the reader, business owners will continue to discover your company for many years to come.

However, you only have to find the time and effort to create and publish the content once!

Encouraging loyalty

Marketing strategies that include creative content are not just about reaching out to new customers and clients. They can also assist with securing loyalty from existing firms that buy or use your products.

If you consistently produce content they find useful, there is less chance those business owners will look elsewhere in the future.

Opening a dialog

Publishing content online enables tech brand owners to open a dialog with their audience. You should make sure readers have the ability to comment on any blog posts or articles you create because that could help to spark a conversation that eventually converts those commenters into clients.
The best content marketing strategies for B2B tech companies:
So, you like the idea of developing a content marketing strategy, but you're unsure where to start. Well, there are some sure-fire suggestions below that should help you to stand apart from the crowd and make some headway.
Employing a mix of these ideas is usually the best way forward for gaining attention and also achieving lots of backlinks that will aid you SEO efforts.
Blog posts and articles
Did you know that 43% (source) of blog readers admit to skimming articles? It's true, and that is why you need to make sure your content is both eye-catching and well laid out. Use headers, subheaders, images, and other visual tools to make sure people pay attention to your posts.
It's wise to include a blog on your website that features articles about recent company news, new releases, and anything else you feel could be important to your clients. However, you should also consider creating content and arranging to publish it on external sites around the web.
Some of the people who discover that content will not realise it was created by your brand. Also, posts on external blogs will receive more shares and interactions than anything listed on your businesses website.
Videos, images, and visual content
It's essential that you don't settle for only producing articles and blog posts as part of your B2B content marketing strategy. Like it or not, some people just can't be bothered to read lengthy passages of text, and so you need to reach them via alternative means.

More than 5 billion (source) YouTube videos are watched every single day, and that should help to highlight the value in creating visual content. There are endless ways in which you could go about achieving that goal.

Some tech brands decide to create adverts and pay for exposure on streaming websites and social media. However, producing good-quality, informative, and relevant clips that casually mention your brand as part of something else usually work best.
Infographics

You've more than likely noticed how many tech companies use infographics to drive traffic and encourage interactions these days. If you're not doing that already; you could be missing a trick. Infographics are a fantastic way to turn lots of useful information into an image people can view and learn from in a matter of seconds.

Again, they are perfect for reaching those researchers who don't have the time to read lengthy passages of text.

Does your new product have lots of benefits you can prove with facts and statistics? Design an infographic and share it absolutely everywhere.

Just make sure you include a source link back to your website, and then you can judge the results based on your analytics and how much traffic you get from those pages.

White papers for B2B tech & software companies

Depending on the nature of your B2B tech products or services, it could make sense to produce white papers for potential clients to discover. That's an authoritative document that gives full details of the products or services without holding anything back.

Some researchers will want to understand everything about your brand and what it offers before striking up a conversation and building a relationship.

White papers can also save you a lot of time because those same researchers would otherwise ask a million questions about your company before agreeing to become a client. You can answer all those queries in advance with a well-written white paper.
Emails

Email marketing still holds value for B2B tech companies as one of the highest performing channels, and so it is crucial that you begin building your mailing lists as soon as possible. Add the content details of all your clients, and encourage others to sign-up to the mailing list via your website. You can also do the same thing using your social media channels.

Emails are an excellent way to let business clients know about new products, the latest revelations, or just to touch base and keep in contact. Make sure you don't send more than a couple of messages per week because the last thing you want to do is spam the people who pay your wages!

Too many emails, and your clients will unsubscribe from the service. Keep your messages straight and to-the-point, and always include links to your website, products, or relevant content you want people to view.

Podcasts and other broadcasts

The tech industry is unlike any other, and it stands to reason that your brand could get some attention by producing podcasts and other similar broadcasts for existing and potential clients.

Just think of all those people you see on the train in the morning with headphones in their ears. While some of them are listening to music, plenty of others are checking out the latest podcasts using their smartphones.

Podcast subscriptions via iTunes surpasses a whopping 1 billion last year, and so those who have the time and inclination should definitely give it a go. (source)

Use a combination of the methods listed above to promote your B2B tech company, and make sure you always include backlinks to your brand's website. Also be sure to create pillar pages because they can help to improve your SEO efforts and boost your inbound marketing strategy.
A pillar page is an authoritative piece of content on your website that delves into a topic in a detailed and logical manner providing any and all information about a subject in a comprehensive form. You can learn more about pilar pages and view some excellent examples by reading this in-depth article from PEPPERLAND.
5) SEO for Lead Generation
All B2B tech brand owners will want to achieve as many organic leads as possible through their SEO strategies. We've already learned that paid ads can work, but new clients are more more likely to get in touch and start a relationship if they discover your company in a natural way that doesn't seem forced.

If you get your website's SEO right, and you follow all the advice from this article; you should notice a vast increase in leads within only a few months.
Did you know?
More than 68% of B2B companies use strategic landing pages to boost lead generation.
61% of marketers claim that generating more leads is the biggest challenge they face.
53% of those engaging in content marketing will use interactive content to generate leads.53% of those engaging in content marketing will use interactive content to generate leads.
Companies that nurture leads achieve 50% more sales at 33% less cost.
70% of people ignore ads within search results, including you, we'll bet.
What does lead generation mean in SEO terms?
In a nutshell, lead generation in SEO works like this:
An effective SEO strategy will boost your site's search engine ranking and for content that uses your chosen B2B tech keywords.
When potential new clients search for your keywords, they will discover the content and follow links back to your website, thus creating lots of organic traffic.
Presuming the content meets the requirements of the researcher, you have a fantastic chance to convert all those visitors into leads that could eventually result in sales.
Your tech website is the best lead generation tool in your arsenal, and SEO will work as a funnel that diverts traffic towards your platform and gives you the opportunity to turn those visitors into clients or customers. However, you need to create quality content to achieve that goal, and so it's sensible to go back through this post and double-check you'd included everything before pushing ahead and publishing your work.

Ask yourself these questions:
Does the content offer something new and insightful to the reader?
Have you created something unique and original that contains information the visitor won't find elsewhere?
Does the content contain a mix of all your chosen keywords in a manner that does not seem spammy? (Remember keyword stuffing doesn't work.)
SEO is part of inbound marketing, and that means it helps potential customers to find you without the need for cold calling or sending random emails to companies for which you are yet to build a relationship.

Sales leads generated through the use of SEO are more likely to become receptive to your products or services than those created by approaching brands yourself.

The best thing about SEO for lead generation is that, if you get it right, the strategy should draw more and more potential clients towards your brand over time. Again, you only have to produce the content once (minus some updates,) and so it's a sensible use of your time and resources.
A step-by-step guide for effective lead generation:
Step 1: Develop your SEO strategy
The first thing you need to do is develop your SEO strategy using all the tips and tricks mentioned in this article. To achieve that goal, you must:

Know your audience - Learn as much as possible about the potential clients who might show interest in your tech products or services. Attempt to create buyer personas that combine all the characteristics of your ideal customer or client, and then market towards them. Consider ages, locations, education levels, employment niches, pain points, challenges and anything else you think might help you to reach your target market and tailor your marketing messages.
Step 2: Define your leads
Next up, you need to work out what you class as a lead so you can determine when you're successful and when you're not. That is how you will measure the effectiveness of your SEO strategy and make improvements as required.

B2B tech companies might decide they have a lead when someone signs-up to their mailing list, subscribes to their blog, downloads something, or registers for a free trial.
Step 3: Audit existing content
Auditing content is a crucial element to SEO for lead generation, and all B2B tech marketers will need to do that regularly so they can assess the results and improve. Like it or not, Google moves the goalposts frequently when it comes to SEO, and so remaining in line with their best practices is vital.

Any SEO errors within content could result in a penalty that might harm your search engine rankings. Also, you'll need to ensure all content is responsive for mobile-friendly.

Make sure you target long-tail keywords as discussed in previous sections. Optimise your content with RankBrain in mind, fix any broken links, and add supplementary media to ensure the content is eye-catching and worthy of traffic.
Step 4: Use competitor keywords
As mentioned in the keyword research section of this post, it is possible to discover all the keywords your tech competitors are targeting via their websites, and even the ones they're paying to target. Make sure you do that so you can optimise your content and guarantee you don't miss anything important.

Creating long form content is essential for success in SEO for lead generation. Don't fall into the trap of thinking you can write a 200-word blog post, stuff it with keywords, and generate lots of leads - that isn't going to happen. While you need to include the keywords; you also have to make sure the content is readable, valuable, and useful to the reader or B2B researcher. Also, add some internal links as that will assist your brand in ranking within 2nd and 3rd page results.
Step 5: Turn that traffic into leads

Pushing lots of traffic towards your website is excellent, but as mentioned previously; you need something that lets you know when and how many leads you achieve. In marketing and SEO terms, we call that a "lead magnet." Perhaps you will decide to offer an eBook or something similar in exchange for an email address to add to your mailing list? You might even offer a free download and trial of your product.

There are some fantastic lead magnet ideas here if you want to see how other brands navigate the process and get the details they require from new potential customers and clients. You can also retarget onsite visitors by using a pop-up asking them to sign-up (if they haven't done so already) every time the user clicks on more than two or three pages. For more info on on-site behavioural targeting, try this post from BrainSINS.
Step 6: Turn those leads into sales
When you have a group of leads that you wish to turn into B2B sales, it's vital that you come up with the most efficient method for achieving that goal. For most tech brands, that will mean sending marketing emails to mailing lists and alerting the new subscribers about new products, services, and company news.

Still, depending on the nature of your B2B technology offering, it could also mean sending physical marketing materials to bricks-and-mortar addresses, getting in touch via the telephone, or just about anything else. Digital is a critical channel, but not always everything.
6) Conclusion on SEO for B2B Tech Companies
If you've made it this far; you deserve a well-earned pat on the back. With a bit of luck, you now understand how to conduct effective keyword research, deal with website and technical SEO, manage link-building, produce quality content, and generate lots of valuable leads.

Be sure to implement all of this advice into your SEO and marketing strategy in 2021, and you will give your tech brand the best chance of online success.

Here are some last minute tips and tricks that all B2B tech marketers and SEOs can use to refine their results and blow the competition out of the water:
Always use anchor text properly when linking to your website within creative content. Brand names and product names work well. Do not use anchors like "click here" when linking to your own platform, only do that when linking to others.
Be sure to always measure your performance with Google Analytics and other tools - proving ROI is key.
Make sure your links and content are relevant to the audience you want to reach. Do not make the mistake of publishing just anything to fill space.
Create a Google My Business listing to improve online visibility and ensure potential customers and clients can discover your tech brand with ease. It doesn't cost anything, and it doesn't take long, so there is no excuse for not completing that task.
B2B tech company SEO tips for the future:
Preemptive SEO is going to become essential for success in 2021. Instead of jumping on the bandwagon and following the latest trends, tech companies should attempt to predict the next "big thing" and get in early. You can judge whether or not your predictions were accurate by checking website analytics during the weeks and months following the content release.
Using video is more important than ever, and with more than 80% of internet traffic predicted to be based around streaming videos during the next couple of years, it's a no-brainer. Well-crafted videos will drive traffic, generate leads, and increase conversions far better than any blog post or mailing list email.
Be creative and original! There is never any harm in thinking outside of the box and trying something new. So long as the concept does not affect your SEO efforts in a negative manner, feel free to brainstorm with your team and come up with new methods and strategies. Who knows? Your tech company might become the next trendsetter!
That's about it for today, but if you want to learn more about SEO for B2B tech companies in 2021, subscribe to our insights or get in touch to see how we can help.
Sources:
https://www.seoclarity.net/blog/22-seo-statistics-for-2018-17498/
https://www.netmarketshare.com/search-engine-market-share.aspx
https://www.thinkwithgoogle.com/consumer-insights/the-changing-face-b2b-marketing/
https://www.earnedlinks.com/link-building-statistics
https://dsim.in/blog/2017/08/26/11-link-building-stats-to-see-now-not-later/
https://www.cision.com/us/resources/tip-sheets/2018-the-ultimate-list-of-content-marketing-statistics/