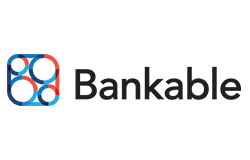 Digital services for tech and SaaS
Having served as SEO experts for a host of tech & SaaS companies, 93x knows that content is king. We blend journalism-grade content, onsite SEO services and tactical link strategies to drive meaningful results for the B2B marketers we partner with.
We'll bring you more traffic and increase rankings for certain keywords, but ultimately our focus is on the numbers that matter. Our strategists harness deep knowledge of organic search traffic and SEO to bring in quality traffic that fulfils your lead generation goals through conversions, pipeline & revenue.
Get in touch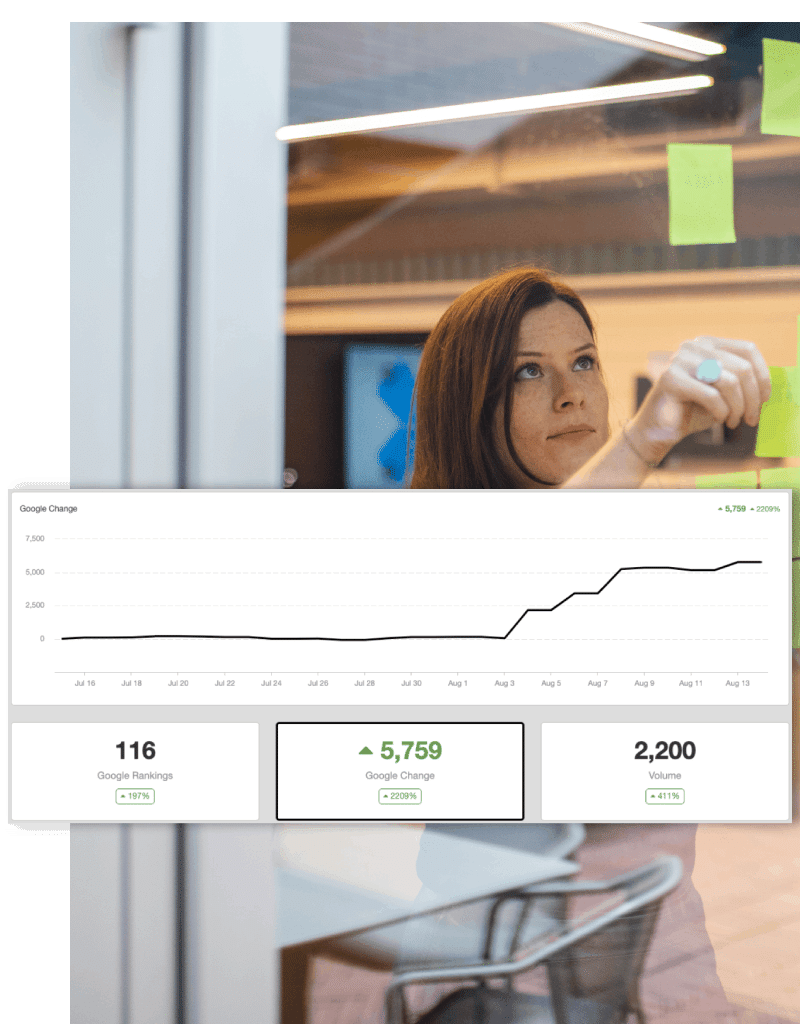 Case Study
£1.5m in pipeline & 2209% increase in search rankings
93x collaborated with a global data & research firm to increase its SERP rankings by 2209%. We optimised UX for conversion and oversaw a lead generation uplift by 775%. Combined with PPC work, this led to over £1.5m in pipeline generation within one quarter, up from £180k in the previous quarter.
SEO research & data driven planning

UX, design & development on WordPress

User research, customer journey mapping, lead qualification

Onsite & technical SEO optimization

PPC strategy & management

Ongoing B2B SEO, PPC & content strategy and delivery
Want the full case study? Get in touch and we'll send it across.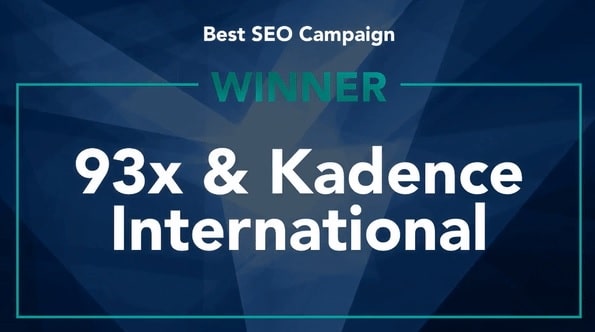 Winner of Best SEO Campaign at the Global Agency Awards 2021
Our B2B SEO client services saw us pick up the top award, beating nine other agencies to take home 'Best SEO Campaign' at the Global Agency Awards 2021.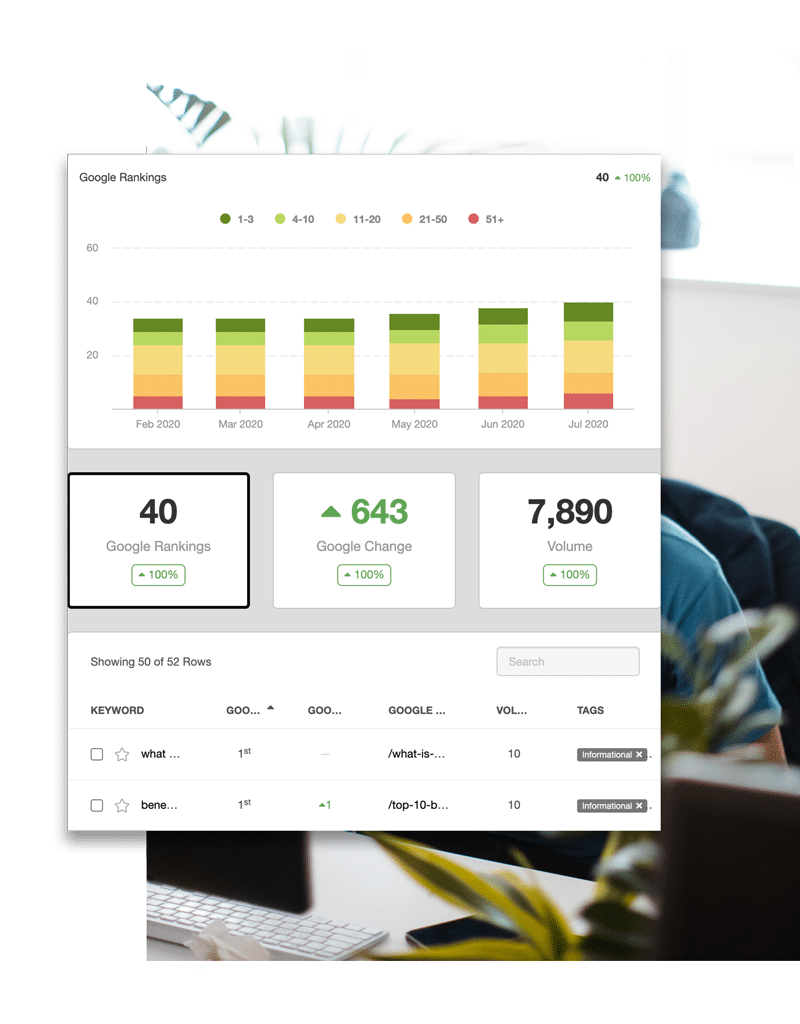 Agency Services
B2B SEO strategy to attract higher value deals
As a specialist agency, we have proven results delivering SEO strategies for B2B clients in the world of technology, software & SaaS. We know what to do with average deal values that reach into the millions, and we've crafted targeted SEO campaigns with an ROI of 100x.
It's not just about increasing traffic and rankings. Our focus is on leads, pipeline and revenue growth. This means we take a holistic view of the B2B buyer journey, working closely with you to achieve your objectives.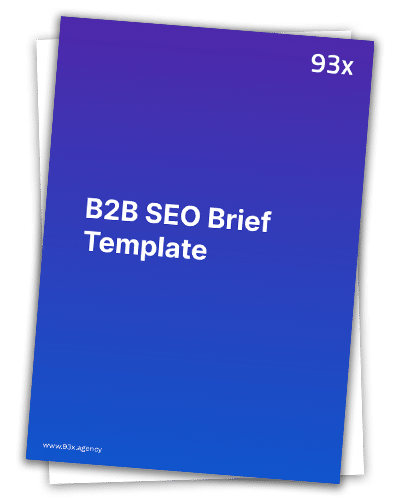 Download a copy of our B2B SEO briefing template
If you're unsure about the type of information you'll need to provide SEO experts like ourselves, we've produced a quick briefing template in Google Docs for you to use as a starting point to nail your SEO brief.
Get a copy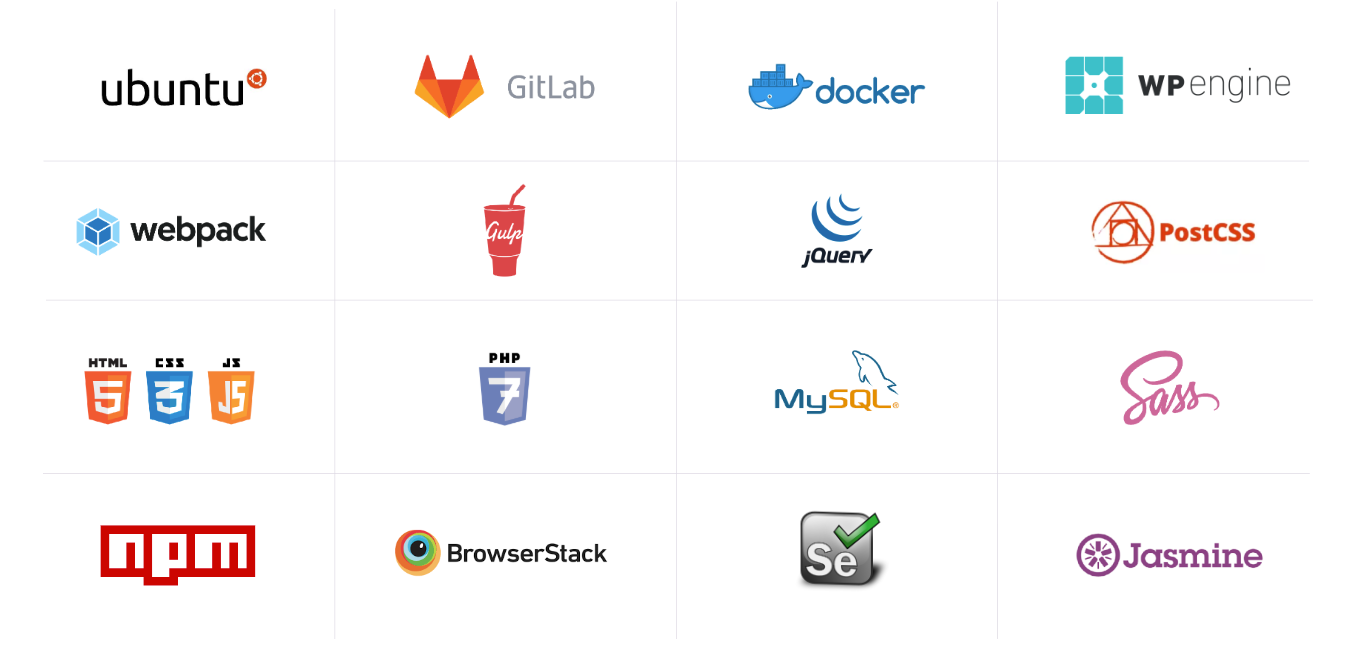 In-House Development
In-house UX, design & WordPress Developers
Because 93x was born out of 93digital, the UKs leading enterprise WordPress Agency, our clients have the benefit of access to an in-house team of WordPress developers that can implement technical changes required on a website. You can utilise our in-house UX & design team to build new parts of your website design or start from scratch with a strategically delivered and SEO led B2B websites.
B2B Search Marketing
What to expect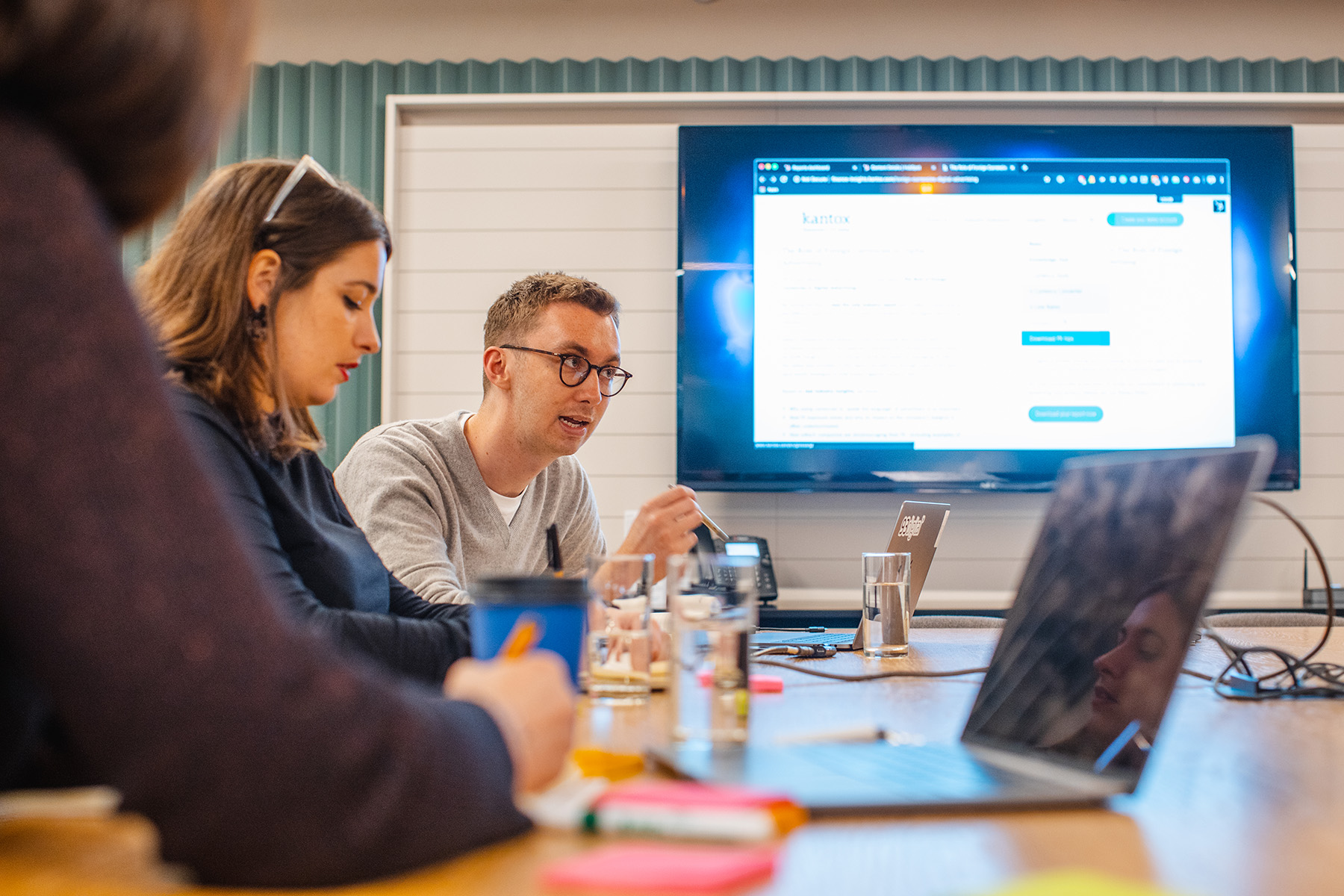 Get in touch
If you'd like to see our creds, detailed case studies & pricing, just send us a message and we'll get them across.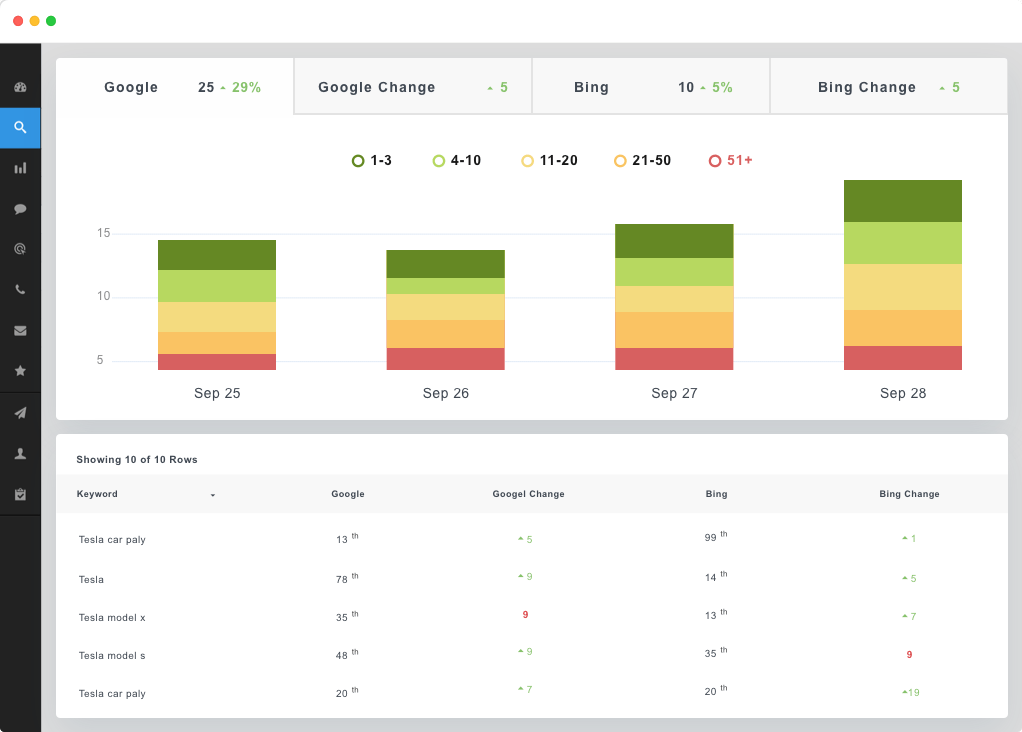 SEO Agency Rank Tracking
Real-time Keyword Rank Tracking
We'll keep track of your keywords and SEO rankings in real-time with our digital marketing strategy dashboards. These are configured to monitor the regions and search engines most important to your B2B strategies & campaigns.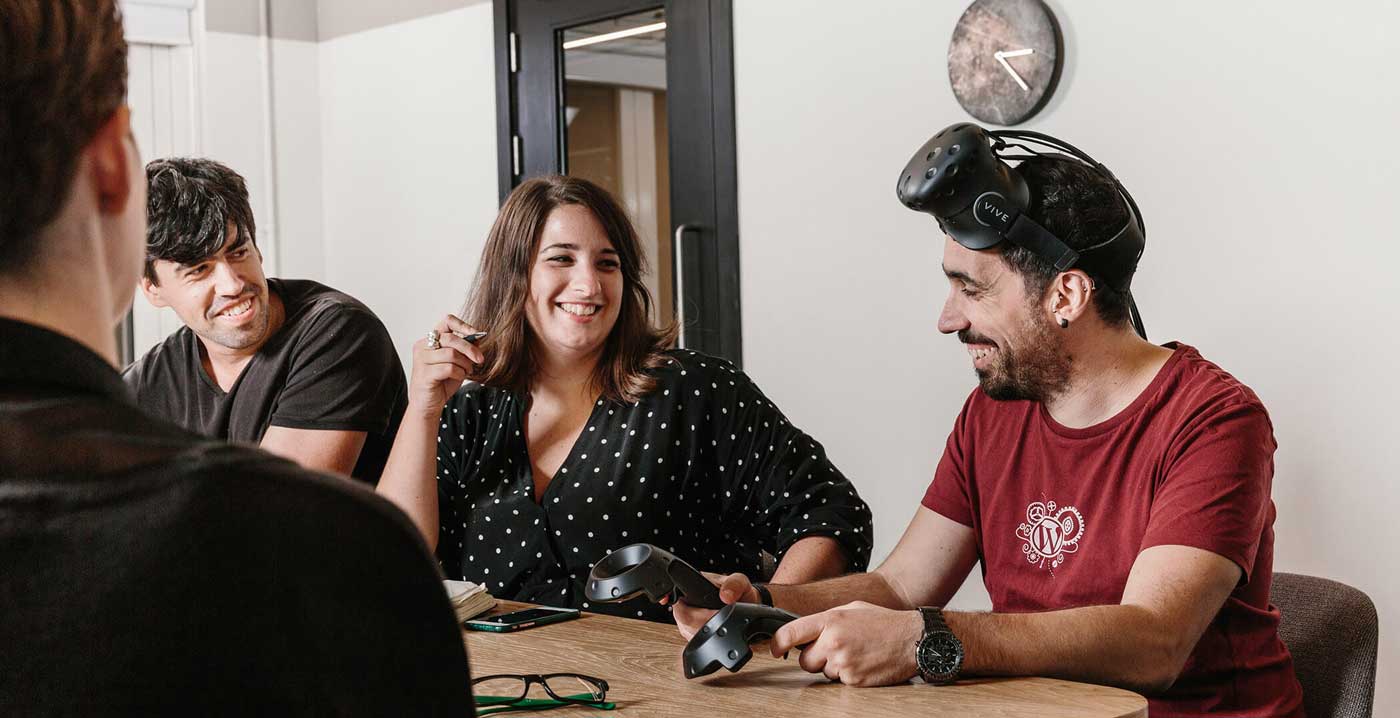 Get in touch
If you'd like to see our creds, detailed case studies & pricing, just get in touch and we'll send them across.
FAQ
A B2B SEO agency refers to a Search Engine Optimisation (SEO) agency working specifically with B2B businesses.
While SEO serves as a tool for powerful and high ROI channels across many business types, the companies we specialise in working with are focused on leads and sales. They often work with long and complex B2B buyer journeys.
This means we look beyond your traffic and ranking potential to how SEO ultimately can support quality lead generation, and make an impact across the length of the B2B journey.
In a word, yes. According to HubSpot, 57% of B2B marketers stated that B2B SEO strategies generate more leads than any other marketing initiative. Google research also found that 89% of B2B researchers use the internet to gather information about purchases from B2B companies.
These findings suggest that, given this amount of early stage B2B research and discovery begins with a Google, SEO creates vital opportunities for many of our clients
For the type of SEO services we offer, you can expect to be paying a minimum of around £4,000 a month for specialist ongoing B2B SEO strategy and delivery.
SEO costs then scale from there, depending on variables such as speed, keyword and search term quantity and competition. Costs will vary depending on which search marketing or SEO experts you talk to and their level of agency experience
As you're probably aware, most B2B marketers have a limited amount of time in their day. Any SEO agency can promise traffic and rankings, but this shouldn't be the end of the story, and it does not require a specialised focus.
A specialist SEO agency should be able to combine expertise in search and content marketing with their familiarity and insight into the target B2B audience. This strengthens their targeted focus on lead generation, pipeline and revenue.
We have a minimum retainer length of six months. Typically it can take 3–6 months before clients begin to see the impact of search marketing and the results showing on the search engines.
The reason for this is that SEO lets you build brand authority at the same time as pursuing leads, but it doesn't function like an 'on-off' switch. While quick wins are achievable, many grow impatient with SEO's nature as a longer-term strategy.
However, this is often par for the course with B2B marketers, since they work with a narrower, and therefore more competitive niche. If you want to see fast movement, you can explore our PPC services for faster results, which work in tandem with a longer-term SEO strategy.
On-site SEO optimisation often involves editing elements of a webpage and codebase, along with other technical considerations. This SEO work is always defined following a technical audit.
While on-site optimisation efforts may vary based on conclusions of an SEO audit, on a basic level it usually involves assessing and, if necessary, changing the title of the page and its written content, meta descriptions, URLs, and enhancing internal links between internal web pages.
Meanwhile, technical optimisation handles page load speed, site mapping and code structure, so that the search engine finds it easier to crawl and index your site more efficiently.
We focus on domain authority and relevance when it comes to links within SEO. Link building is all about quality, and has to be carried out strategically and to the highest standard to avoid any potential damage to your website or domain.
Our main focus is on producing great content that will secure you natural links in the long-term. We occasionally supplement this with a more creative Digital PR driven campaign.
Our B2B SEO content marketing strategies are defined and guided by precise data and insights, along with deep understanding of your customers.
All work commences with our specialist SEO keyword research, using a variety of enterprise grade SEO agency tools and software. By aligning this with a deep understanding of your proposition, buyers and buyer journey, we can produce content that Google loves but that also answers the questions of B2B tech buyers.
When COVID-19 struck in early 2020, many of our largest B2B technology clients found themselves left without a key pipeline driver: events. During a period when trade shows, exhibitions and other in-person events were non-existent, the website became far more important, with SEO becoming an area of greater focus in B2B marketing.
Even though the world has thankfully returned to in-person meeting, greeting and the like, that hasn't diminished the value of SEO. Many B2B purchase journeys start with search engine research, and search marketing has remained a critical driver of digital marketing success for B2B tech & SaaS companies throughout 2022 and will do so for the foreseeable.
Increasing traffic and rankings are a key part of a B2B SEO agency strategy, but nearly all of the B2B marketers we are working with are focused on generating more inbound qualified leads through SEO. So therefore, yes — SEO can be a big driver of inbound B2B marketing results.
Plus, if you're already seeing some results from PPC, we would often expect click-through rates, lead quality and deal sizes to be higher by ranking for the same terms through SEO long term rather than bidding on them through PPC.
If you can provide some data to work with, your SEO agency should be able to paint a clear picture of the ROI they would be aiming to deliver for you from SEO.
Yes, we work with some of the fastest growing B2B tech, software & SaaS scale ups globally to bring in relevant web traffic, and so are regularly guiding our client's global B2B search engine optimisation strategy.
We can scale up with multilingual and local, in-market B2B SEO strategies to help our clients enter new markets globally. Our service also entails guidance on technical SEO strategy and multi-lingual website builds.
Yes, we have members of our team who have undertaken specialist Google Analytics and Google Tag Management training.
We can help to facilitate requirements gathering and implementation of Google Tag Management outside of our B2B SEO service.