The ultimate guide to B2B content syndication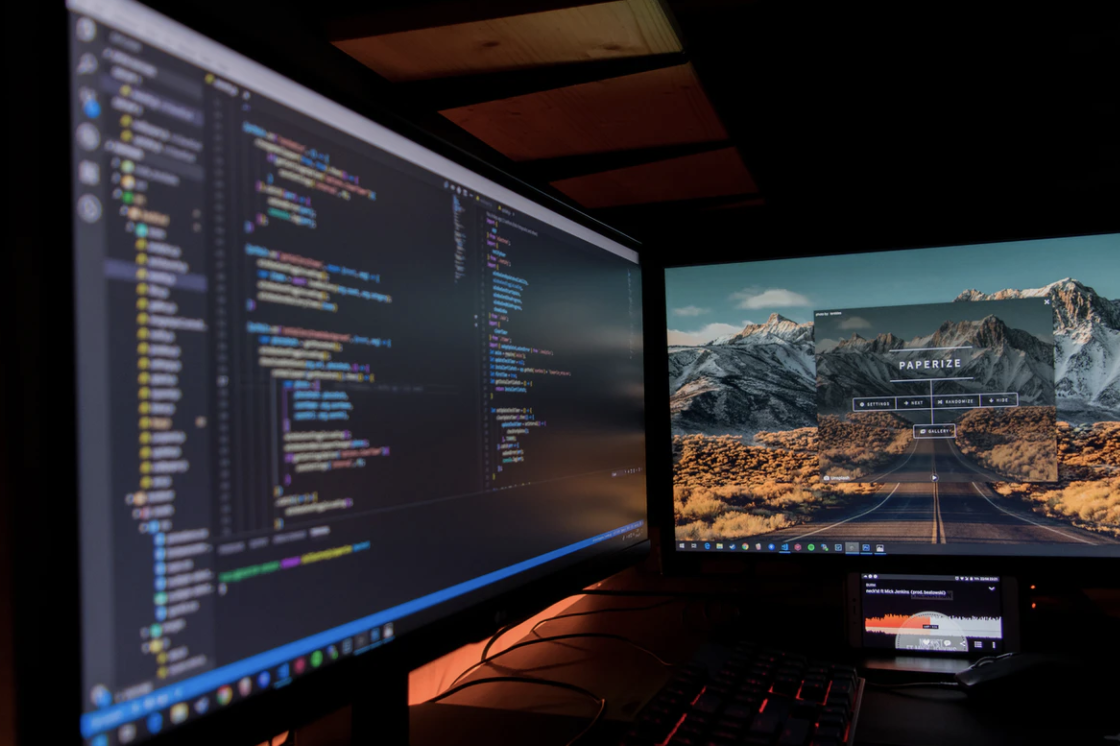 Creating an impression on your target audience and encouraging them to take an interest in your business is the biggest task of any B2B content creator.
But as most of you already know; this isn't always easy…
The B2B tech audience is always looking for educational and insightful information that can help them increase their revenue or bolster productivity in some form or another.
So, if your content isn't providing something truly unique and helpful, it's likely to fall to the wayside.
All too often, high-quality content falls on deaf ears simply because the target demographic either isn't aware of it or B2B marketers fail to place it on the correct channels.
If this is beginning to sound all too familiar and you're struggling to improve your outreach, reach your target audience and generate high-quality leads, you might want to consider trying B2B content syndication.
In this article, we will look at the key benefits of B2B content syndication and how it can help B2B tech businesses generate leads, improve SEO rankings and boost brand awareness.
In particular this blog will look at:
What is B2B content syndication
How content syndication works
The benefits of B2B content syndication for Lead generation, SEO, and brand awareness
The benefits of working with content syndication vendors and developing a content syndication strategy
How combining B2B content syndication with account based marketing can enhance sales and boost ROI
What is B2B content syndication?
B2B content syndication is the process of sharing your content via third-party platforms to help reach a wider audience and boost lead generation.
Content syndication is relatively simple, and allows you to share your content on larger and more diverse platforms than your own website, which allows you to reach new prospects who may not know about the services or products your business offers.
Businesses produce original content or guest posts.
Other platforms or channels share it.
New prospective leads interact with the content.
Businesses begin nurturing these leads until they are ready to make a purchase.
Businesses can also add qualifying questions that require prospects to fill out a form with their contact information before accessing the content.
This can be a huge help when it comes to nurturing leads, as it gives you a foot in the door to start a conversation and get your target audience moving through the sales funnel.
What are the main benefits of B2B content syndication?
Lead generation
Traffic
Backlinks
Brand awareness
Reach your target audience
And more lead generation
As with most B2B marketing strategies, the primary focus of B2B content syndication is to generate new leads and bolster client lists.
However, by publishing content on other platforms, you open yourself up to a number of new opportunities:
You can re-engage with old leads that may have gone elsewhere.
You can position yourself as a thought leader by having your content shared on a huge platform.
You can

create backlinks

that drive traffic to your website and increase your online following.
You can create

brand awareness

with your target audience who may require your services in the future.
You can massively increase your SEO potential by sharing content on a website that search engines value.
You don't waste your sales team's valuable time chasing cold leads that aren't going to convert.
How does B2B content syndication work?
The biggest B2B content syndication platforms allow you to publish your content for free or for a small fee.
LinkedIn
For example, LinkedIn allows you to repost and share your original content for free and gives you the opportunity to insert backlinks within your post that lead directly to your website.
The process is simple:
You click on the "write an article" button and copy and paste your original post and click publish.
Sounds easy enough, right?
The only real drawback is that LinkedIn doesn't add canonical tags to reposted content, so you run the risk of having LinkedIn outranking your content, which might also be damaging for you SEO rankings.
Instead, we would advice re-purposing your content slightly for the LinkedIn platform. Can you create a list of all the key facts and statistics you shared? Is it worth creating a shorter summary piece of your content?
If you want to take extra precaution, Google generally takes up to 48 hours to index content. To be on the safe side, consider waiting a couple of days before syndicating your content on LinkedIn.
LinkedIn has always been a great place for B2B businesses to share their content, and if you're a B2B marketer and you're not already doing it, you should make it one of your top priorities on your upcoming content syndication campaigns.
LinkedIn's algorithm is incredibly user friendly and makes it easy for your content to show up on your connections feeds.
If one of your connections likes or comments on your post, their connections will see it, and if one of their connections likes or comments, their connections will see it; ad infinitum.
Facebook
Likewise, Facebook allows you to advertise your content to targeted potential leads by giving you the option of what types of people you'd like to share your content with.
One of the main benefits of Facebook is that they allow you to create sponsored ads for a small fee, that will boost your post and share it with audiences who have previously shown an interest in similar products or services to what your business offers.
This will enable you to use your marketing budget more effectively as you won't be wasting time marketing to people who have no interest in your business.
However, Facebook has a few drawbacks, especially with their Facebook articles features, which allows you to sync up an automation process that automatically syndicates your content every time you publish using an RSS feed.
The drawback is that Facebook is a closed network, so unless you already have a large following, new prospects will find it hard to find your content.
Popular B2B content syndication platforms include:
LinkedIn
Facebook
Instagram
Twitter
Medium
Youtube
Reddit
Quora
However, if you're new to content syndication or you want to delegate the work to someone who has experience carrying out B2B content syndication campaigns, you can hire a B2B content syndication vendor.
Vendors will develop a content syndication strategy to distribute your content to the right people on the appropriate channels and platforms.
Most B2B content syndication vendors operate on a CPL (cost per lead) basis, which means that every time someone signs up for your content, you pay the vendor a set fee.
The average CPL varies depending on the vendor and most vendors have a minimum spend or time frame in which you must sign up for.
The average CPL is anywhere between £15 – £60 depending on the vendor and the quality of leads they can deliver.
Some people feel that vendors are not worth the investment and don't get the same quality leads as they would from an organic content syndication.
While there is some truth to this, hiring the right vendor can help achieve excellent lead generation results and ROI.
What types of content can be used in content syndication campaigns?
Any content that you create can be used in content syndication campaigns. Whether it's blogs, white papers, eBooks, webinars, podcasts or videos.
People often believe that blogs are the only type of content used in a content syndication campaign which is certainly not true.
If you're looking to stand out and provide a unique experience for your target audience, consider how you can produce content that will stand out from your competitors and provide prospects with valuable insights.
As a side note, it's worth remembering that most content is now viewed on mobile devices, so make sure that whatever content you produce can easily be accessed and digested on a mobile screen.
How does content syndication affect my
SEO

ranking?

If you're familiar with SEO, you'll know that duplicating your content has always been a big no-no.

Whether you copy and paste content from one internal page to another or you duplicate content from another website – your rankings will undoubtedly suffer.

However, with content syndication, websites must reference the site the content originated from to ensure that your rankings are not affected.

This is done with a canonical tag, and most vendors will do this automatically. But if you're unsure, raise the issue with your provider to ensure that your rankings are not affected.

If you're not willing to take any chances with your SEO ranking, consider using the content syndication platform, Medium.

Medium is one of the best content syndication platforms for ensuring to provide proper canonical URL tags so that Google will instantly recognise the source of the content.

Although Medium doesn't have the same reach as LinkedIn, it is a fast-growing content syndication platform that shows no sign of slowing down.

Medium is also becoming popular with B2B audiences looking for original takes on current industry issues. In particular, Medium has become incredibly popular with the SaaS market, and many SaaS businesses are using Medium to generate leads and share their original content.

If you're a small B2B business or you're looking to reach a wider audience, syndicating your content onto Medium is definitely something you should consider.

One of the fastest ways to drain your sales budget is to send your sales team chasing after cold leads: your ROI will be minimal, and staff will be left frustrated, having wasted their time searching for needles in giant digital haystacks.

With account-based marketing, you streamline the content syndication process by combining the results from your B2B syndication campaigns with lead nurturing strategies until your prospects are ready to hand over to your sales team.
How:
When prospects engage with your content, they demonstrate an interest in your business (however slight).
You can then make contact with these prospects and begin to nurture them until they are at the right stage of the sales funnel to pass over to your sales team. Popular nurturing methods include:
Email marketing
Retargeted social media ads
Display advertising
It's essential to have a content syndication strategy in place when nurturing leads. Leads at the preliminary stages of the marketing funnel need to be warmed and provided with more information before purchasing.
The process is a marathon and not a sprint, so don't be disheartened if prospects don't get back to you right away.
Alternately, it's important to not go in too strong right away; bombarding your leads with sales pitches and price lists from the outset will undoubtedly put them off.
Conclusion
Content syndication can provide valuable opportunities for B2B marketers looking to reach their target audience, generate leads and create valuable backlinks.
In fact, any B2B business that isn't utilising content syndication in some form or another is losing out on some incredible benefits. Granted, it can be a time-consuming project and can sometimes be expensive upfront, but the potential to generate highly targeted leads and excellent backlinks is massive.
With the combination of a well-structured account-based marketing strategy and a highly reputed vendor (if you choose to go with a paid service), businesses can almost certainly be guaranteed to produce a good ROI.
Not to mention the immense SEO benefits that come from having your content shared on websites that have a high standing with both search engines and industry thought leaders.
In a nutshell: B2B content syndication is one of the best B2B marketing strategies a business can utilise to reach new target audiences, improve on lead generation and boost brand awareness.