5 B2B SEO Tactics for Tech Companies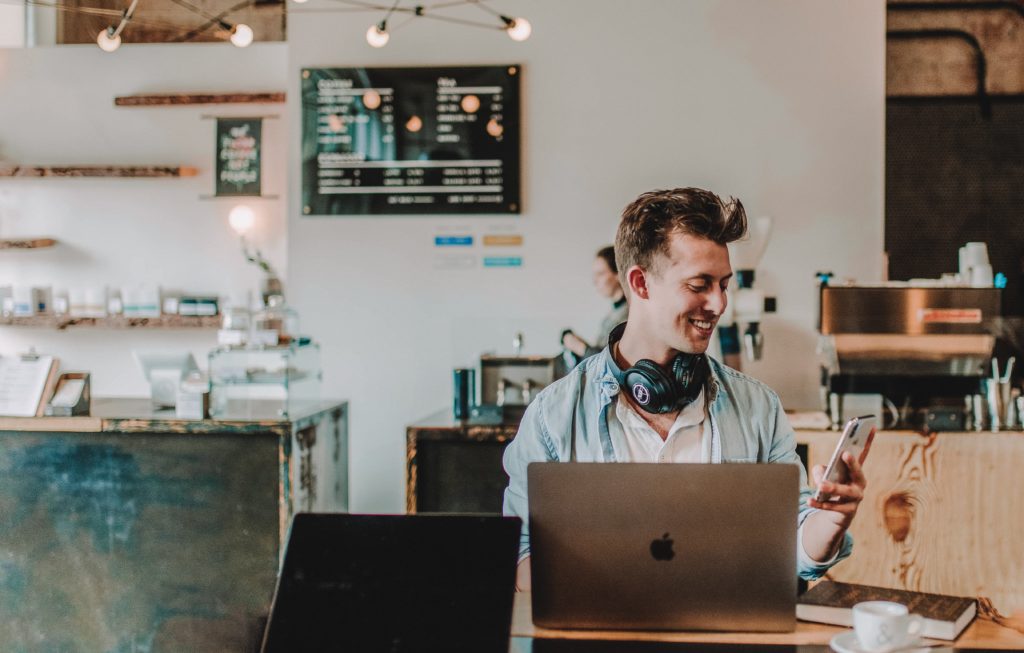 If you want to steal the lion's share of your market and reach as many potential clients as possible, it's vital that all technology companies consider search engine optimisation (SEO) as a top priority for lead generation.
Knowing how to SEO your website can become somewhat of an art-form, but the tactics listed below tend to work well across the board. Sure, you need to conduct some more research if you want to gain the winning edge, but the ideas below are an excellent starting point.
For more information, read our Guide to SEO & PPC for B2B Technology Companies.
1- Start With Strategy & Research
Every B2B SEO plan needs to start with some strategic planning and strong research for it to be effective.
Strong SEO keyword research will allow you to consider keyword groupings and search volumes, which will in turn help to feed your content strategy.
Analysing the content, backlink profiles and SEO effectiveness of your competitors will also allow you to identify more precisely what you need to do to outrank them. There are clever tools like Ahrefs and SEMrush which can really help with this process.
2 - Don't Overlook The Essentials
Before we get into anything clever, it's paramount that you don't forget to use all the same SEO basics as businesses in other industries. At the very least, your web development and marketing teams will need to:
Use crawl-able URLs
Ensure pages use the correct tags and structures
Publish optimised tags and descriptions
Optimise all page content
Ensure use of a sitemap
Check your Robots.txt
Prevent any duplicate content issues
Use optimised page permalinks
There is a wealth of free information online that will help all technology companies to make headway, and a number of specialist agencies such as ourselves who can help with onsite technical SEO.
3 - Content Remains King
One of the most important things to remember for SEO success with any tech brand is new content. Publishing blog posts, videos, and anything else will let Google know that your website is not stale. It will also mean you can make better use of keywords by targeting long tail SEO terms and ensure the search engines rank your links within the most relevant search results pages.

But don't just don't make the mistake of publishing anything that does not offer something new and interesting to the reader. The goal is to create worthwhile content people want to read and so you need to focus on quality, not just writing content for the sake of SEO alone.
You should also look at building out pillar pages and Topic Clusters around SEO keyword groupings that could bring organic traffic to your site. We've seen longer and more substantial page lengths perform much better in Google, so consider the length of key content pages too.
4 - Consider Schema Markup
Schema or Structured Data Markup is a way of indicating to the search engines where they should be looking for certain bits of content, and to make it easier to understand and consume for their 'crawlers'. This will help them to provide the best search results possible at any time.
Depending on the content that you have on your website, there are a range of options that might help B2B technology companies improve SEO visibility and click through rates from search engine results pages.
For example, you could markup events that you have listed on your site to make them easier to find, or yo could add Schema markup for reviews of your product or solution. Adding reviews Schema could give you the advantage of having little gold review stars appearing under your listing on Google which has been shown to improve click through rates from Google:
5 - Optimise your Website
SEO in 2018 and looking ahead to 2019 has changed. It's become more focused that ever on strong content and technical onsite SEO.
A big part of onsite SEO now is page speed and performance, particularly with Google now rolling out Mobile-First Indexing page indexing. This means websites will be ranked in Google based on their speed and user experience (UX) offered on mobile devices first, not desktop. So regardless of whether you are B2B or B2C and even if you think people don't really use your site on mobile, it's now critical.
Most experts claim people will click away from websites if they have to wait more than around three seconds for pages to load. However, some will want to look for alternatives if the page takes more than two seconds.
With that in mind, improving page loading times is critical if you don't want Google to penalise your tech brand. The search engine crawlers don't look too kindly on sites with slow load times.
---
These five SEO tactics for tech companies should assist in taking your website to the next level and ensuring you can attract and convert as many potential clients as possible during the next twelve months.
Just remember to bookmark blogs of this nature so it's possible to keep your finger on the pulse and learn about new methods and techniques as they arise. Search engine optimisation is a continually-evolving practice, and you need to follow the latest trends and advice if you want to improve and maintain your position within the search results.
Read more: Guide to SEO for B2B Tech Companies