How to Generate Marketing Qualified Leads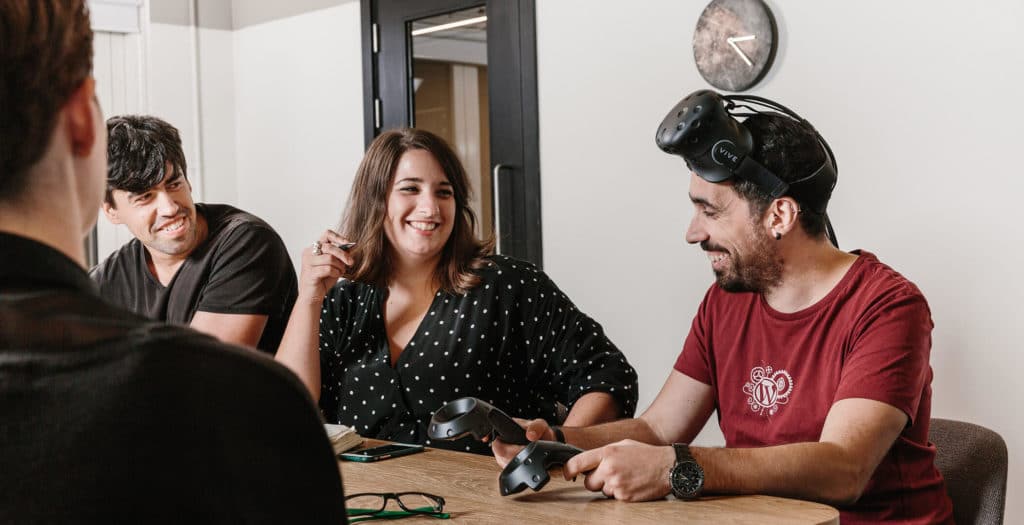 If you're a technology or software company looking to generate more inbound leads through your website, this is for you.
Across complex and often lengthy B2B buying journeys, getting prospects to sign-up to your mailing list or click a call-to-action might be the easy bit. But companies need to engage in the process of nurturing leads and guiding them along their buying journey if they want to ensure they generate genuine marketing qualified leads.
This post just scratches the surface of developing a strategy that boosts marketing qualified leads and ensures your B2B technology business doesn't waste too much time targeting those who are unlikely to take the next step on their buyer's journey.
For more info, read our Ultimate Guide to Inbound Marketing for B2B Tech Companies.
Carefully Define What a 'Lead' Is
Before any marketing team can work towards generating marketing qualified leads, it is vital they spend time defining what "high-quality" means to your brand. This usually starts with defining user personas and truly understanding the demographics of your buyer - and most importantly, what their pain points and challenges are that you can solve for them.
Once you have your buyer personas defined, creating a content strategy and selecting the right channels for digital marketing becomes much easier.
Next, you need to define the parameters of the businesses you are targeting. Is your product or solution a good fit for companies above a certain headcount, or below a certain turnover size? Defining this will allow you to become much more focused in your marketing and deliver ROI for a clearly segmented part of the market.
Ensuring that your whole team are on the same page with regards to what a marketing qualified lead looks like not only creates strong foundations for your digital marketing strategy but will help to align your sales and marketing teams. The power of sales and marketing working side by side and collaboratively can be huge.
Create Relevant Content
Most B2B buyers will engage with at least two or three different pieces of relevant content before getting in touch or be willing to engage with a business development or salesperson. So, it is possible to boost higher quality leads by ensuring you publish informative blog posts and other content aimed at those you deem to make up your ideal demographic, talking to their pain points, and addressing the issues you know keep them up at night.
Content you might like to create could include:
Blog posts
Videos
Infographics
eBooks
Webinars
Content that is mapped to buyer intent and based on SEO keyword research will also give you the benefit of bringing in more targeted and quality organic SEO traffic to your website.
Use Specialist Lead Generation Tools
There are a large number of marketing technology tools and technologies that can aid lead generation for B2B companies, and the number of options continues to grow.
In fact, in 2011, there were approximately 150 MarTech tools out there. In 2018, it's estimated there are about 7,000! This means researching is not always easy, and building your dream MarTech 'stack' can take some serious hard work.
We're big fans of marketing automation products such as HubSpot, Pardot and Marketo and we regularly integrate our client's website projects with these tools. Whilst there are thousands of other products out there, these tools can provide many of the key features and functionalities to get your inbound marketing efforts rocket-powered fast, and all under one roof without needing to worry about lots of integration work.
Tools that offer lead flows and automation are always going to help improve results when it comes to lead generation, so we would recommend taking a look at some of the options above or talking to your agency.
Analyse & Improve Your Approach
The last step towards generating higher quality leads will usually involve taking a look at the results from your campaigns and attempting to work out how you can make improvements.

Try to determine what worked and what didn't. Assess the keywords used when people clicked your links and provided their details, and continually aim to refine your approach based on the analytics you gather.

Use Google Analytics to view your potential lead's path to conversion, and don't be afraid of split or A/B testing different ideas before you roll them out across the entire website for all visitors.

Generating higher quality leads is essential if you want to increase productivity and efficiency within your B2B marketing team. It's all well and good generating hundreds of leads, but that isn't much use to your business if only a small percentage of them convert and make purchases.

Good luck!