What makes a lead generating B2B website?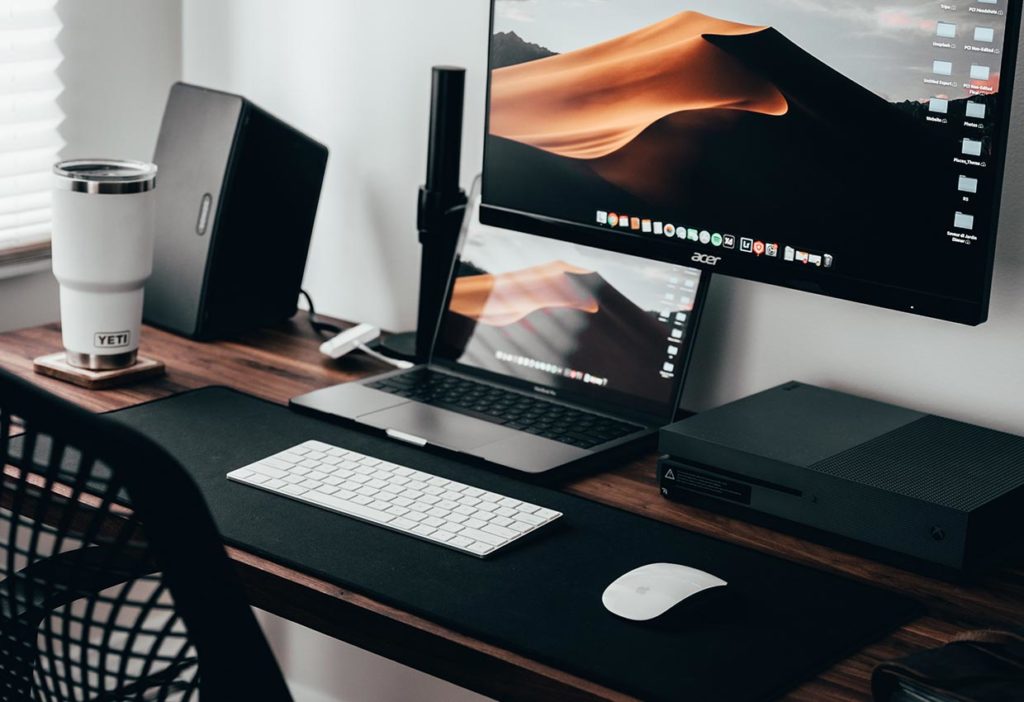 Your website is your shop window, it's what draws clients in and works as your greatest lead generation tool… right? Unfortunately, for many B2B businesses this isn't the case and websites continue to be the most under utilised lead generation tool many organisations have.
Whilst many B2B companies have historically focused the majority of their lead generation efforts on more traditional methods, digital transformation of marketing and lead generation is causing change. And while these historical activities have worked well in generating leads, more complex data protection laws with the introduction of GDPR, harder to buy pass gatekeepers and generally more savvy customers have made them less effective. The idea of generating the majority of leads from a website may seem alien to many operating in B2B industries, but plenty of evidence already shows the potential is huge.
B2B customer journeys have transformed through digital. Instead of focusing marketing and lead generation activity on outbound, inbound methodologies need to take priority, and even more so across lengthy and complex buyer journeys. Ask yourself – how will your customers find you? How will you build a relationship and nurture them with them when they do? The significance of and answers to these questions make an online presence more important than ever.
A good website for a B2B company is like the foundations of a house. There is no point spending tens of thousands of pounds on marketing to bring traffic to your site, if your website is not going to perform - your ROI will be extremely poor, and lead generation restricted.
So, how can you improve your B2B businesses lead generation performance via your website?
Improve the volume and quality of website traffic
Develop a focused inbound marketing strategy to simultaneously increase the amount and the quality of traffic reaching your website that considers the following factors:
Content Marketing
As they say, content is king. When properly implemented, a content marketing strategy can be the difference between your organisation getting noticed and it not. Through strategic content marketing, you can benefit from social media shares and likes, generate inbound links from external sites, boost SEO, educate potential buyers, build trust, nurture and, ultimately, generate leads.
Search Engine Optimisation
Content marketing isn't the only tool you can use to increase traffic to your website. SEO also plays a key role. Your website needs to be search engine friendly. Set up necessary redirects, optimise meta data, and set up alt and meta tags and titles where required. Modern day websites need to make use of structured data whilst being optimised for speed to keep Google happy. Read our SEO guide for B2B tech companies for more SEO tips.
Social Media
Post engaging content that encourages your followers to interact with you and gives prospects a reason to follow you, as well as giving them a reason to click through to your website.
Email Marketing
Through opt in, build a qualified email list that want to engage with your brand. Send them emails that give them a reason to visit your website, whether that be about a new blog post or a new product or service launch.
These tactics, when implemented properly, can over time increase the quality of traffic visiting your website. And remember content is king: research shows that businesses who produce regular content as part of an inbound marketing strategy have 55% more website traffic than those who don't.
Optimise your website journey and conversions
Your websites conversion rate is a metric achieved by looking at the number of visitors to your website, versus how many of them 'convert' into a qualified lead. Therefore, the higher the conversion rate the better, and the more leads you will be generating through your website. To improve this figure you need to focus on user experience. But how do you do that?
Optimise the UX
User experience (UX) is a critical part of any successful website design project. By designing websites with a 'user centric' approach, we can consider UX best practices along with insights, data and research about your customer base. From defining the information architecture of the with with clarity, to featuring tailored and effective 'call to actions' and mapping out clear user journeys or conversion pathways through the site, your website can become a lead generation machine that sits at the heart of your inbound marketing strategy.
Implement A/B testing
A/B test colours, calls to action, elements in your navigation bar, imagery and layout to see what works best for your target audience. By creating a journey that's preferential to them, you'll drive up your conversion rate and thus increase the number of leads generated from any campaigns you are running.
Build trust, visually
Our B2B technology clients are often at the forefront of their industry with innovative product or service offerings, and so building trust through their website is critical. Try to validate the claims you're making about your business by including statistics and client testimonials. Prominently feature case studies on your website. Use logos of media or press features to enforce credibility.
User 'gated content' to capture data
Using landing pages and gated content is a reliable and effective form of on-site data capture. Think outside of the box and don't just use the tradition 'contact us' form to gather more information about your customers. Put data capture forms in front of whitepapers and webinars to create new conversion opportunities, as a potential top of funnel, early interaction with your business for potential customers. Combined with marketing automation software, this can be a powerful means to start building rapport with potential leads for longer or more complex customer journeys.
Website design and development for B2B technology companies is our speciality, so get in touch if you would like us to audit your site or to discuss a new project.
Read more: Guide to Website Design for B2B Tech Companies