What to Expect from B2B Content Marketing in 2020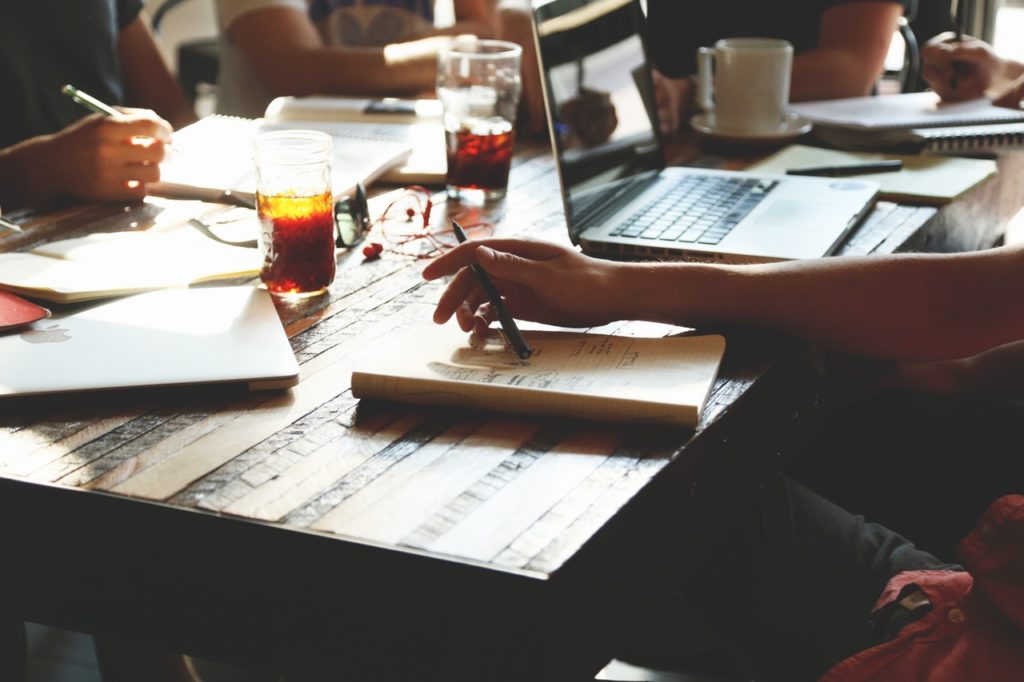 What to expect from B2B content marketing in 2020? Well, the 2010s are over. It's been an eventful decade, there's no doubt about that. And the world of B2B digital marketing is one area where the last ten years have brought unprecedented changes.
As 2020 looms, it's important to take a look at what's in store for B2B marketers. Content is likely to play an ever-more central role, with more and more organizations waking up to its value.
This report by the Content Marketing Institute breaks down what we can expect from B2B content marketing in 2020. In this article, we'll break the report down and explore some of the key trends in the space.
Let's get started.
Key Trends and Takeaways
Before we dive into things in more detail, let's start with a quick glance at some of the overall trends in the world of content marketing this year.
Goals for B2B content marketing are still largely focused on the top of the funnel (grabbing the attention of new customers), even though there is clear evidence that it can be very useful as part of a long-term trust-building strategy
Small teams are the norm, with most content teams in the 2-5 person range
Half of the companies outsource at least one content marketing activity, with content creation being the most likely (84%)
The top 3 types of content B2B marketers use are social media content (95%), blog posts/short articles (89%), and email newsletters (81%)
B2B Content Marketing is Growing Up
Content is now an established part of any modern marketing strategy, and it's been this way for some time. Today, 42% of B2B marketers say their organization is in the sophisticated or mature phase of content marketing maturity.
This means that a number of marketers (9%) have successfully integrated content marketing across their whole business, while 33% are still working to scale their content across the entire organization.
This maturity is reflected in how content teams do things. More B2B marketers have a documented content marketing strategy than ever before — 69% of those surveyed.
This is reflected in how much they're spending: the average reported annual budget for all respondents in the report was $185,000. What's more, nearly half of B2B marketers expect their content marketing budget to increase in 2020.
What does this mean for your content team? If you aren't already, it's time to prioritize content marketing. Having a solid content strategy is fast becoming a necessity, and investing more in content will be an important part of staying competitive.
There's some reassuring news. 52% of B2B marketers say their organization has only a small team (or even just one person) taking care of content marketing for the entire company. There's an opportunity here for forward-thinking teams to gain a headstart.
Use of Technology
This wouldn't be a report about upcoming trends without a section on technology. Here are the top three technologies B2B organizations are using to help with content marketing:
Analytics tools — 86% of companies are using these. These are built to track performance metrics, like page visits, social shares, and click-through-rates. They're a powerful way to gain a better overall idea of what's working and what needs to improve. Social media and publishing analytics are being used by 80% of businesses.
Email marketing software is now used by 85% of organizations. This highlights the importance of having a solid email marketing strategy, and the need to back it up with solid software to help automate campaigns and track performance.
65% of companies are using a Customer Relationship Management (CRM) system. In an increasingly digitized market where data plays a huge role, it's becoming more crucial to manage customers and build stronger relationships with a reliable platform.
Another technology that wasn't mentioned in the report was AI. However, it's likely to form an important part of content marketing in the future, with applications ranging from chatbots to automated content creation.
What are Content Marketers Tracking in 2020?
Tracking metrics and assessing performance is a key part of any digital marketing, and content is no exception. 80% of respondents are now tracking metrics, which isn't surprising. Perhaps the most surprising part of this statistic is that 20% of marketers either aren't tracking metrics or aren't sure.
In addition to this, only 44% of respondents are measuring the return on investment from their content marketing.
This makes it easy to gain a quick and decisive advantage over a sizeable chunk of the competition, simply by prioritizing a more data-based approach to content.
According to the report, the top five metrics tracked were:

Social media analytics (83%)
What are Marketers Prioritizing?
The top stated content goal among respondents was to create brand awareness, with 86% looking to do this. 79% want to educate their audiences with content, and 75% wanted to build more credibility and trust.
When asked about their priorities, marketers gave the following:
Improve quality/conversion of audience(s) (48%)
Improve on content distribution/promotion (46%)
Focus on content quality/quantity (46%)
It looks like content marketers are, unsurprisingly, prioritizing the marketing elements of their content with a focus on conversions and growing their brand. Closely tied to that, however, is the desire to produce more educational, trustworthy content and deliver real value to the right audiences.
Overall, the report shows a clear trend: content marketing is becoming more relevant and important to B2B companies. Across the board, marketing teams are prioritizing content more than ever before, investing more into it, and creating solid strategies and systems.
What does this mean for companies in the B2B space? It's time to start taking content more seriously. The future of digital marketing looks to be shaped by content in lots of important ways, and companies who fail to invest in this area are likely to be punished for it.
To find out how 93x can help you use content to maximum effect in 2020 and beyond, get in touch with us.