B2B Digital Marketing: A Checklist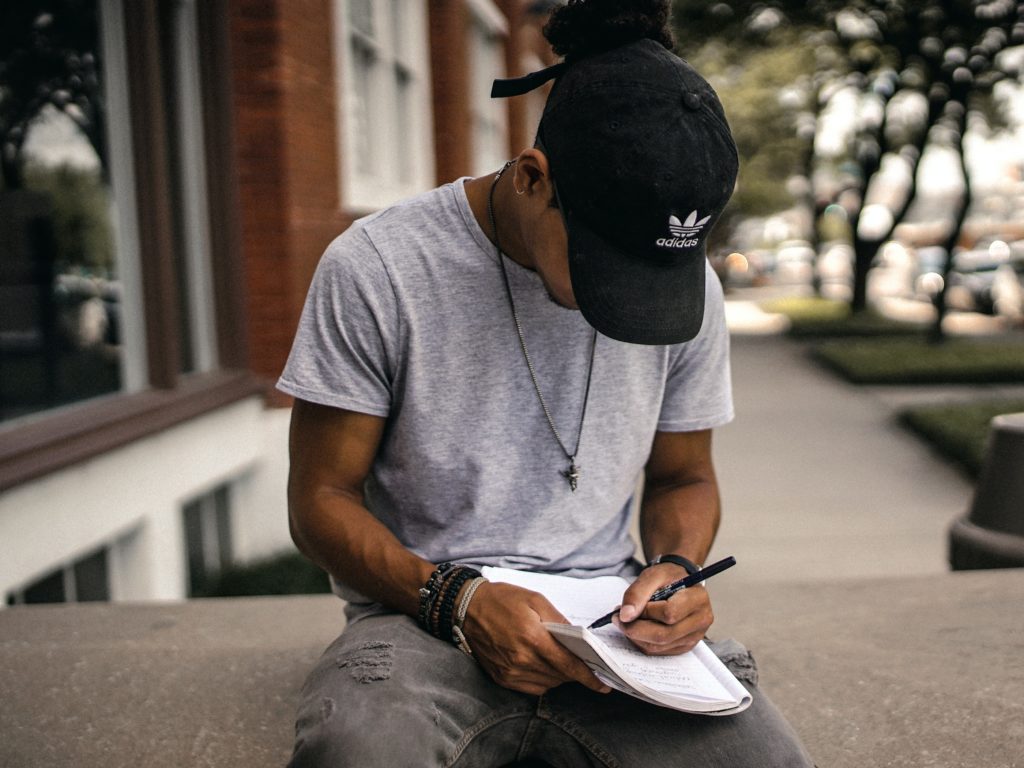 Success strategies begin with knowing where you currently stand. That's why a digital marketing audit is an essential first step. Creating an effective B2B digital marketing strategy is essential to any growing B2B business, or any business for that matter. If you need some help in creating a strategy then here are 20 questions to get you thinking about what you might need to think about when starting to build yours.
1: Is your blog content actually useful?
When you choose to publish a piece of content as part of a broader b2b digital marketing strategy, think, is this actually useful or am I just writing what I want to? Google is getting smarter and smarter every year. And when I say it is getting smarter, I mean it's getting better at providing users with the most relevant and useful content it can find.
If your pages contain useful information, their content will attract many visitors and entice webmasters to link to your site. In creating a helpful, information-rich site, write pages that clearly and accurately describe your topic. Think about the words users would type to find your pages and include those words on your site.

Source: Google
So think to yourself before you go about your content marketing plan, are these articles actually useful for my target audience? It may not be the whole article (but the more, the better) but providing some useful insight is what it is all about.
2: Do you have a well-researched list of keywords?
A successful SEO and content marketing strategy starts with great B2B keyword research that are aligned with your buyer personas and their search intent at each stage of their journey. If you are producing content on a regular basis, every piece of content that you produce should have a keyword mapped to it.
HubSpot has developed a useful framework for organising your content marketing strategy and your keywords using what they call pillar pages. These are pages that target a high volume keyword and they act as a pillar of your content. They are called pillars because the second step is to produce smaller supporting pieces of content on related keywords that point back to this pillar. Here are 6 examples of pillar pages from HubSpot to get you started.
3: Do you track yours and your competitor's keyword rankings?
Keeping track of your keywords is a great way to track your SEO progress. If the extent of your keyword tracking is to open up incognito mode on Google Chrome and search for your company then you need to do more.
There are some useful free tools you can use to check your rankings in Google as a starting point if you can't afford the subscription fee of a more advanced tool like SEMrush or AHREFs.
FatJoe have made a nice little Chrome Add-on that allows you to check the ranking of the webpage you have open by typing the keyword into the box. You can use this tool and add a reminder in your calendar to run through your keywords on a weekly basis and record that info in a spreadsheet. From there create a chart and voila you have keyword tracking set up.
4: How often do you publish content to your blog?
Producing regular content is something everyone aspires to do but it's usually the first thing to go when there are lots of plates being spun, mainly because there is no immediate gratification from publishing content. Blogging regularly has a long term compound effect, just like work on B2B SEO.
If you don't have the time in-house to produce regular content then you should look into working with a freelance writer who can produce the content for you. The most important part of this process is that you have a clear content marketing strategy based around solid keyword research which means the content being produced is all aligned to a top-level goal.
5: Do your digital leads automatically populate into your CRM system?
For some people, this is obvious, but for some of you, you'll probably just have a form that sends an email notification to someones inbox or possibly a generic email inbox. Ensuring your website integrates smoothly into your CRM is a fundamental principle for your digital marketing technology stack. It's a foundational requirement of any decent digital marketing strategy.
Typically this is done through an integration between your websites forms and your CRM system (e.g. Salesforce, HubSpot, Zoho CRM). If you are working through WordPress there are plug-ins you can in use that sync your forms with your CRM system so all the contact information feeds directly into your CRM system.
We've written a blog post on our WordPress agency website about how to integrate WordPress and Salesforce, how to integrate HubSpot and WordPress and how to integrate Pardot and WordPress.
6: Do you know where your digital marketing leads came from?
One of the questions a lot of B2B marketers find difficult to answer. The bottom line is there are always going to be a few leads that squeeze through your tracking net, but, you should be able to track 90-95% of where your website leads came from.
A simple fallback option which is often overlooked when people are trying to be smarter about their marketing efforts is just asking. Add an option to your website lead form that says "how did you find us?" This is probably one of the cleanest ways of tracking this information. The benefit of this approach is that your responses are standardised and you can then easily segment your leads by this data field for reporting.
Marketing software usually has some aspect of tracking built-in but it also depends on the types of campaigns you are running and through what platforms. You'll need to set up tracking on platforms such as LinkedIn, Facebook and Google Ads if you are using these.
7: Is your lead qualification criteria documented and universally agreed upon?
We need higher/better quality leads. This is one of the most common problems we come across when we are speaking to clients. What is a "high quality" lead? If you ask that question you are bound to get an answer, but, you might find that it's not actually written down anywhere.
Agreeing and documenting lead qualification criteria is important for measuring success and scaling your sales and marketing teams. Everyone needs to be on the same page. If you work closely with a sales team, you need to have between you an agreed set of criteria for what a marketing qualified and sales qualified lead is. This is so you both know who does what and when what the handover process is.
Having this documented also means you can input it into your CRM and start to score your leads based on how closely they match each stage of the qualification process. This means your sales team can spend time working on the leads that are of highest priority and stop wasting their time speaking to bad quality leads (time wasters).
8: Is your ideal client profile documented and universally agreed upon?
You probably have a good idea of what an ideal client profile is. Just take a look at your best clients, they probably look pretty similar. The problem is, how do you get more of them? Well first things first, try to document the common traits these clients have and build a profile of your ideal client. This is something that happens over time if your business is very new it may be difficult to do this as your still finding your product-market-fit.
Having these profiles documented means you can use it when you are building audiences for your digital marketing channels and also you can use it to interrogate any databases you are looking at sending paid emails to.
9: Are your buyer personas documented in your CRM system?
It's one thing having your buyer personas filed away in Google Drive somewhere. It's another to have them populated as a field in your CRM system and have them automatically assigned to contacts based on certain database information like job title. Doing this enables you to segment your database by personas and therefore align it with the messaging you identified alongside each persona.
In a tool like HubSpot, you can dynamically serve content based on information in the CRM system. For example, you could have a marketing email set up which displayed different messaging depending on which persona it was being sent to. This is probably the cleanest approach to personalising messaging that resonates to your buyers.
10: Are your key marketing messages defined and documented?
If you know your buyer personas, you know their pains and you can design specific messaging that speaks to those pains, this increases the likelihood of someone converting on your website. Having your key marketing messages defined in a document makes it easier for you to work with new employees and agencies as well as having them in one centralised location so you can review them all at once and you can clearly see how they map to your user's problems.
11: Do you remarket to your customers once they have left your website?
Remarketing is when you advertise to a user once they have left your website. An example of this in action is when you get display ads for shoes following you around the internet after you have been looking at an online shoe store.
Remarketing is a way of closing the loop after someone has found and visited your website. Someone visits your website, you track what they look at through cookies, then you remind them about what they looked at when they leave so they don't forget.
Remarketing is a standard practice amongst both B2C and B2B software businesses. It may seem a bit annoying sometimes, but people are used to seeing these ads now, it's part of life online. It is basically the digital equivalent of a billboard, the difference being you're showing it to people who have already been at your store, so you know there is a level of interest.
12: What's your websites mobile and desktop speed score?
This one is really easy to answer. Just hop on over to Google Page Insights and run a test on your domain name. It will quickly assess your website and punch out a score that you can benchmark, it will even give you suggestions on how to make your website perform faster for your userson both mobile phones and desktop computers.
Website speed is an important part of your digital marketing strategy. A fast website is a positive indicator for SEO, it also makes your website easier to use.
13: What lead nurturing campaigns do you run?
Not every lead that comes through is ready to buy. Most are going through long information gathering processes. Lead nurturing is the process of continuing to stay in touch and therefore in the mind of your leads. This could be in the form of a monthly email that is checking in, it could be automated using marketing automation or it could be a manual process assigned to someone in your sales team.
14: What's your best performing B2B lead generation channel?
Knowing what works and what doesn't is essential in digital marketing. This is probably the biggest grey area in anyone's strategy when they start working with a new business. It's also the thing people forget to measure a lot of the time.
When you are reviewing the number of leads generated for the week you need to segment these by lead source (i.e. where they came from). This means you have to have this information available in your CRM system too. Being able to measure this means you can then track how much you have invested in each channel and therefore how much it is costing you to generate the lead. This is an indicator of what is working well and what is not.
If you are paying £1,000 per lead on one channel and £200 per lead on another, you may want to re-assess what the differences are and if the cost is associated with a higher quality of lead.
15: What's your average cost per lead (CPL)?
Most companies are looking to get as many leads as possible for the least amount of money. This is almost the cornerstone of why Inbound Marketing exists. The problem with this approach is your not the only person fishing for leads, you could be competing directly and indirectly with tens if not hundreds of other companies for the attention of your buyers - think of it like a bidding war for your favourite painting.
Here is some useful research collated by the Integrated Marketing Association on average cost per lead in $.
| | | | |
| --- | --- | --- | --- |
| INDUSTRY | LOW | HIGH | AVERAGE |
| Financial Services | $44 | $272 | $160 |
| IT, Computer, and Technical Services | $39 | $370 | $208 |
| Education | $37 | $66 | $55 |
| Healthcare and Medical | $36 | $286 | $162 |
| Industrial and Manufacturing | $33 | $235 | $136 |
| Travel & Tourism | $29 | $182 | $106 |
| Retail | $25 | $41 | $34 |
| Consumer Products | $24 | $182 | $105 |
| Telecom | $24 | $64 | $45 |
| Marketing Agencies | $22 | $173 | $99 |
| Media and Publishing | $21 | $191 | $108 |
| Non-Profits | $16 | $43 | $31 |
| Business Services | $39 | $225 | $132 |
Understanding how much it costs you to generate a lead is not just about looking to reduce the cost, it's about understanding where you are in comparison to industry benchmarks and how much it will cost you to scale your digital marketing strategy.
Knowing how much it costs to generate a lead online gives you a benchmark for scalability, there is no right answer that fits all.
16: What's the average lifetime value (LTV) to your business of a new customer?
Understanding the actual value of a new customer to your businesses bottom line is very important. It provides context and allows you to estimate your digital marketing budget. This is the basis of the SaaS business model. By knowing your lifetime value (LTV) you can estimate how much you need to spend to acquire a customer - customer acquisition cost (CAC).
By calculating CAC, LTV and Churn, SaaS businesses develop marketing strategies that have the right level investment for the growth they want.
Not a SaaS business yet? The reality for a lot of B2B technology businesses is that they are not a pure SaaS business yet. In this case, LTV is still useful for measuring marketing ROI and how much you should be spending to acquire a new customer. It's a useful tool for any marketing team who is looking to build a business case around something like a website project.
17: What is your content marketing strategy?
Most modern examples of a successful digital marketing strategy now revolve around content, it's often referred to as a "content first" approach. The internet has turned into the place where people go to find out about anything they want. This includes when they are looking to find a product or service to solve a problem they have.
Content is now the main focus for SEO, the two strategies are almost the same thing. It's not enough to just be writing about things you want to write about. Your content marketing strategy should revolve around well-researched keywords and speak to the search intent of your buyer personas.
When it comes to writing your content marketing plan you should consider: topics, keywords, frequency, in-house or outsource and setting KPIs. Also learn from what has worked in the past, review your Google Analytics account and have a look at your top landing pages.
18: What are your measurable digital marketing KPIs?
There is a lot of data surrounding digital marketing, too much in our opinion. We approach digital marketing KPIs by thin-slicing the data. Thin-slicing is what you do when you review a small selection of data and being able to accurately draw conclusions from it. It's what experts do when reviewing a situation quickly.
The 5 KPIs you should be focusing on as a B2B digital marketer and the objectives relating to them.
| | |
| --- | --- |
| The 5 KPIs | The Objectives |
| # of unique web visits | Increase # unique web visits |
| % of visits to leads | Increase % of visitors into leads |
| # of Web Leads | Increase # of web leads |
| % of leads that are MQLs | Increase % of leads that are MQLs |
| # of MQLs | Increase # of MQLs |
19. Do you have Google Tag Manager setup correctly?
Google Tag Manager is a great tool for organising all those tracking codes every piece of software wants you to install on your website (e.g. LinkedIn Insights Tag, Facebook Pixels, GA, Google Ads Conversion Tracking).
It's also a great tool for measuring and tracking specific actions and events on your website. (e.g. How much of a page someone viewed and what buttons have people clicked on). Having the right tools is an important part of any B2B digital marketing strategy and Google Tag Manager is one of them.
20. Are you using Live Chat or a Chatbot?
At first, what may have seemed like a gimmick is now a staple part of any successful digital marketing strategy. Having Live Chat or a Chatbot on your website is all about making it easier for your visitors to get the information they need. If your website is missing a bit of specific information the user can't find or they just would prefer to ask someone quickly a Chatbot or Live Chat is perfect for that. It reduces the friction to buy/
Some of the best conversation marketing tools out there include Drift, HubSpot and Intercom. We also wrote a blog post talking about how you can use Chatbots in your B2B website here.
Summary, don't panic.
These are only 20 questions out of possibly hundreds you could ask about your digital marketing strategy. Don't worry you don't need to know the answer to all of these, focus on one thing at a time, what is the most important part for you and your business? What is going to make the biggest impact in the shortest period of time? Focus on that one thing, follow it through until the end and then move on to the next objective. Taking this step by step approach means you won't be overwhelmed by the amount of work required by digital marketers.